That's a tricky question, but here's what you need to know.
We use soft-close glides by BLUM, which can hold approximately 75 pounds of continuous weight. The size of each drawer box will determine its weight, so subtract that weight from a total weight of 75 pounds to know how much can be placed in the drawer.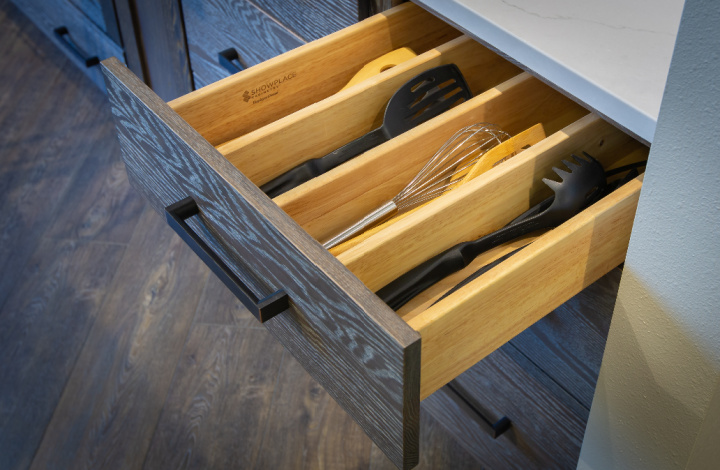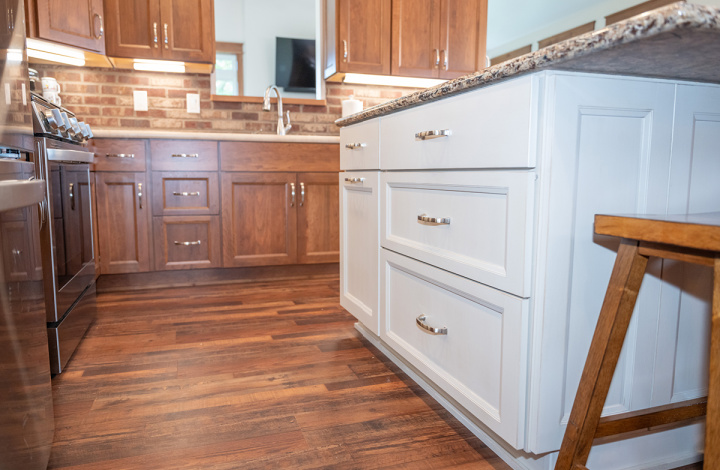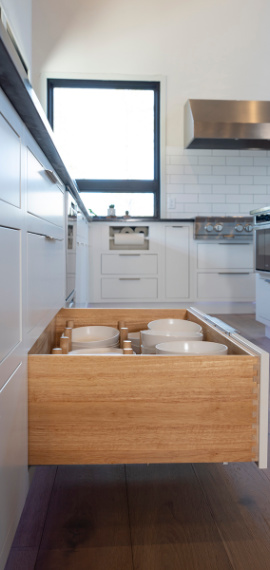 No boring drawers!
No need to just have a plain old drawer in EVERY cabinet when you can give them more purpose by modifying your drawers and adding accessories.
Add more functionality to your drawer with the use of drawer partitions.
Organize your utensils, spices, and more with organizational drawer accessories.
Resize your drawers to make room for what YOU want to store in your drawers.
Modify the shape of your drawer to maximize your storage around a pipe or structure with our Chase Drawer modification.