Inset cabinets are constructed with doors and headers that fit inside the cabinet frames. This type of look is very classy, with tight and consistent spacing. Read more about this type of cabinet construction below.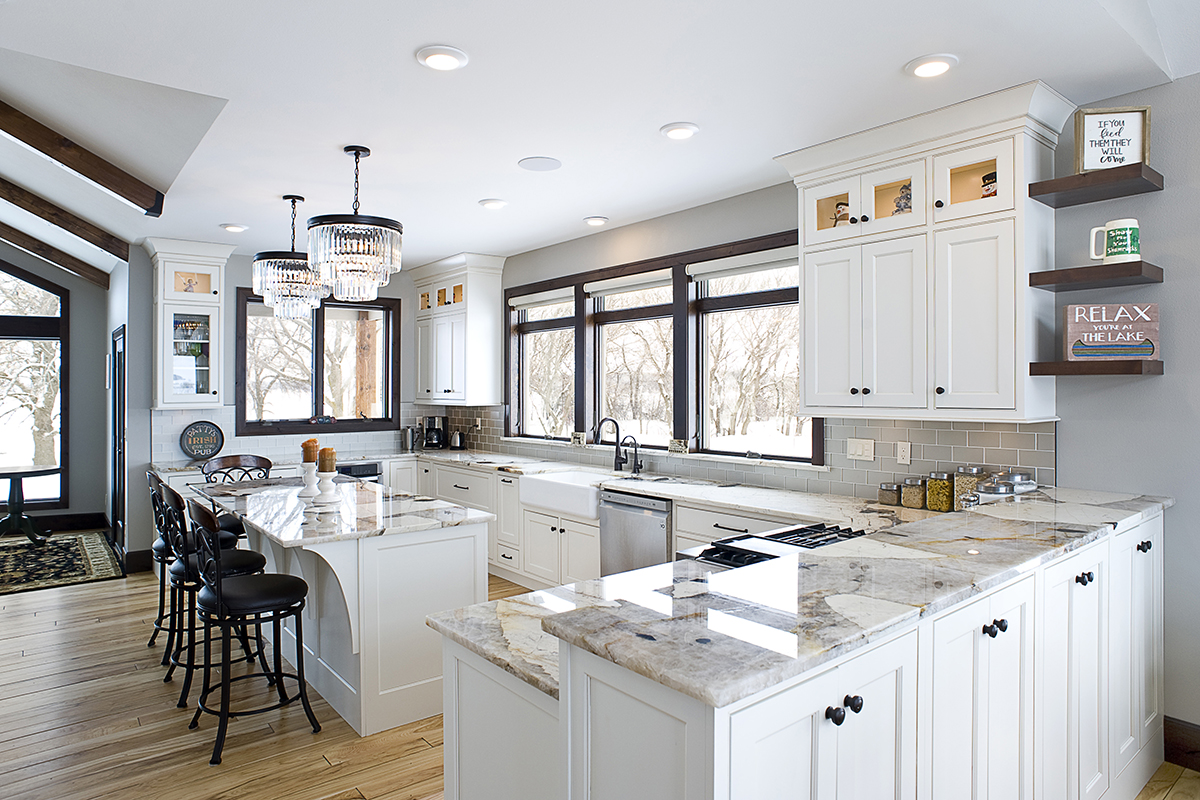 The gap between doors or headers and the frame is 3/32″ to keep the look tight and elegant.
Inset cabinets are constructed with two types of frame profiles: flush and beaded. Flush frames are standard with square edges (no profile), and create a "flush" look to the face of the cabinet. Beaded frames have a single beaded edge on the inside of the cabinet openings that create a more decorative look.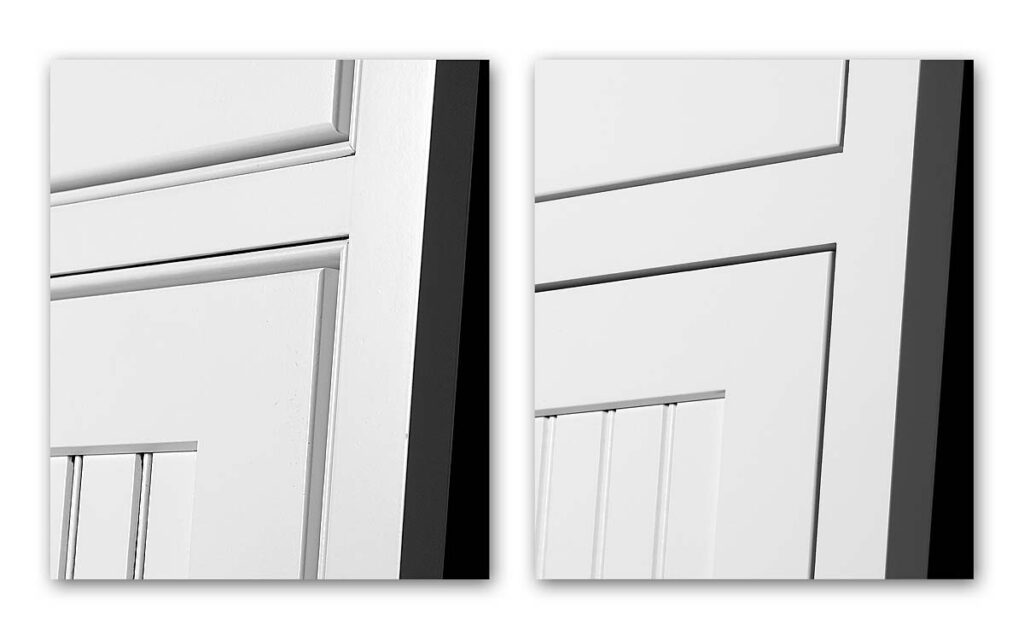 Showplace inset cabinets are offered with a variety of hinge options: concealed or finial. Concealed hinges include soft close functionality. Finial hinges, which are visible from the front of the cabinet, come in a variety of finishes, including Polished Nickel, Satin Nickel, Oil Rubbed Bronze, and Flat Black.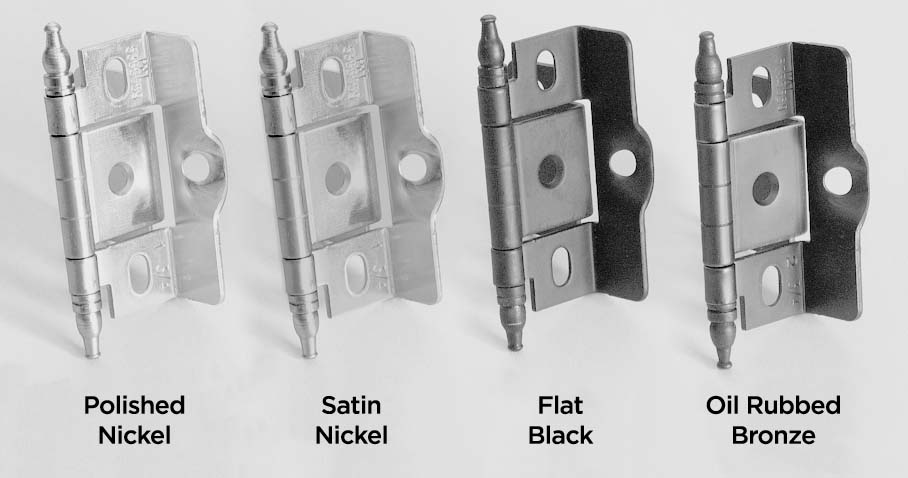 Because of the tight gap between the doors, headers and the frame components, there is a challenge that inset cabinets face. They are very vulnerable to dimensional changes. (Click to read our blog post on the effects of humidity on cabinets.) When such things happen, inset doors and headers can bind, sometimes to the point of ceasing to function at all. It is very important to keep the humidity in your home at an appropriate level for this reason.