Flexibility is just one of many reasons why Showplace is the best cabinetry choice for your home or business. A semi-custom cabinet line means that you have many choices for the look and feel of your space. Drawer headers, or "drawer fronts" as they are sometimes called, are one of the many elements of a design that create that perfect look.
Showplace offers several header choices that coordinate with specific door styles to give you plenty of options for your design. Take a look at our various header selections below.
Five-Piece Headers
The drawer header that looks like a small door is called a five-piece header. The name comes from the fact that each header is constructed with five individual parts: two stiles and two rails to make the header frame, and a center panel that fits inside the frame to attach pull hardware.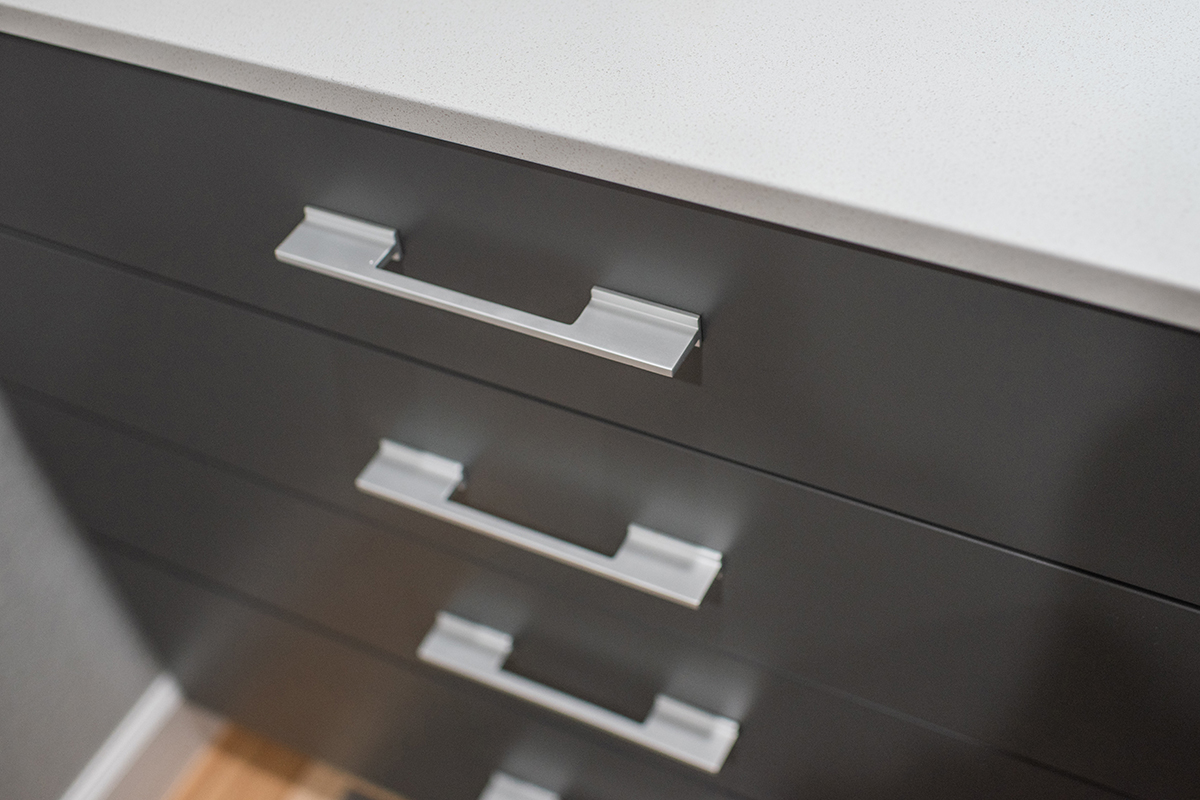 Slab Headers
Slab headers are a single piece made of wood or HDM material with an outside edge profile. Often a design will have slab drawer headers because of a few factors: look, price, or because of a pull hardware requirement. We offer several edge profiles for our slab headers that coordinate with a specific door style.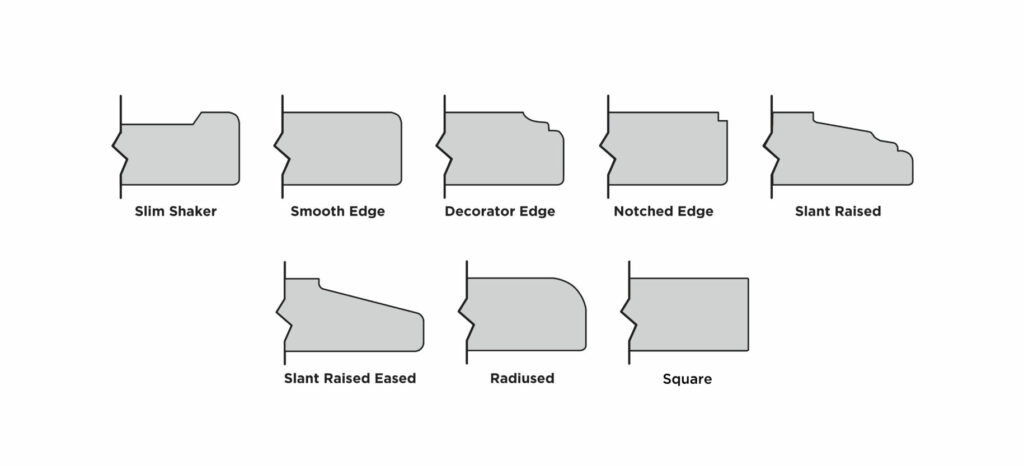 Slim Shaker Edge – for Slim Shaker door styles
Smooth Edge – for Aria, Pendleton and similar door styles
Decorator Edge – for Covington and similar door styles
Notched Edge – for Lancaster and similar door styles
Slant/Raised Decorator Edge – for Covington and similar door styles
Slant/Raised Eased Edge
Radiused Smooth Edge – for Cambridge and Arlington door styles
Square Edge – for Milan door style
So, as you can see, the sky is the limit when it comes to Showplace. Visit your local Showplace dealer to see examples of these header options and start dreaming about your Showplace living or entertaining space!