Embarking on a bathroom remodel is an exciting venture that promises to enhance the functionality and aesthetics of one of the most crucial spaces in your home.
When it comes to achieving a bathroom renovation that exceeds your expectations, the choice of cabinetry is a pivotal factor.
Showplace stands out as a premier semi-custom cabinetry option that can be used to elevate your bathroom remodel in five remarkable ways. We take pride in building quality cabinetry that can transform your in-home escape into a masterfully designed paradise.
Continue reading to find out 5 ways you can elevate your bathroom remodel with Showplace Cabinetry!
Bathroom Remodel
5 Ways to Elevate Your Bathroom Remodel
Customize for Your Style
With a vast range of styles, finishes, and modification options, Showplace allows you to design cabinets that perfectly align with your personal taste and the overall aesthetics of your bathroom.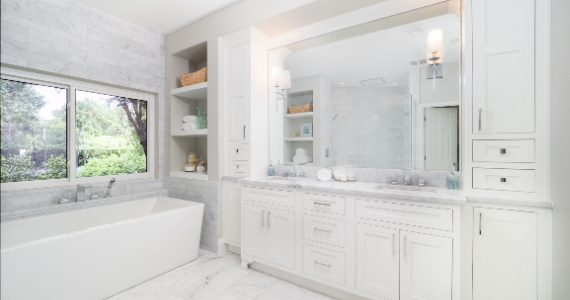 Quality Craftsmanship
Each cabinet is intentionally constructed with an unwavering commitment to quality. The use of premium materials and built by employee-owners ensures that your cabinets are not just beautiful but also durable.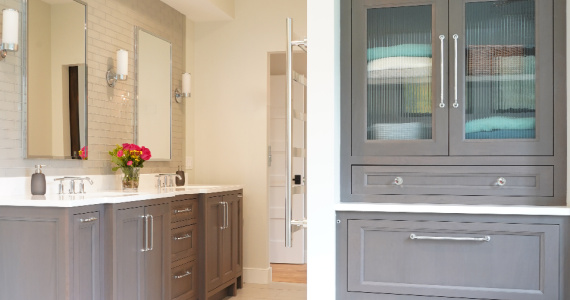 Innovative Storage
Showplace Cabinetry offers a wide variety of innovative storage solutions to maximize the functionality of your space.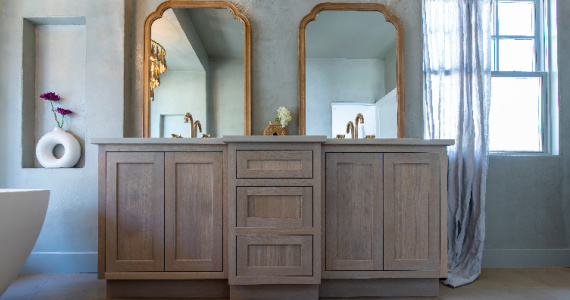 The Right Cabinet Color
Your personal style is more that just the look of the door style, it's the color of the cabinetry as well. Showplace offers many stain, surface, and paint options that can please almost anyone. We also offer custom paint colors for just the right color for YOU.
Expert Design and Support
A successful bathroom remodel relies on the expertise of professionals who understand your unique needs and preferences. We partner with a network of skilled designers and dealers who can guide you through every step of the remodeling process.
Let's get started!
Connect with a local Showplace dealer to get started on your next home improvement project.