Showplace is a 100% employee-owned company. What does that mean and why does it matter? Let's take a deeper look at what it's like to be an employee-owner and why that benefits you when you purchase Showplace cabinets.
First, the history… Since its beginnings in 1999, Showplace Wood Products (now doing business as "Showplace Cabinetry") has been one of the fastest growing cabinetry brands in America. From the start, this success has been grounded in Showplace people: A team of hardworking, results-oriented workers, managers and directors who care about what they do. In a world of seemingly endless choices, their creativity and hard work has made Showplace the brand of choice for 1000+ dealers and thousands of customers around the country.
In the time of constant mergers and acquisitions by distant holding companies, the founding shareholders of Showplace chose a different path. They were determined to perpetuate Showplace in a way that protects its employees and dealers from a large corporate entity that doesn't share their vision. The founding team also sought to reward Showplace employees for their personal contributions to its ongoing success.
As a result, Showplace now exists as a 100% employee-owned company through the creation of an Employee Stock Ownership Plan (ESOP). The move to an ESOP ensures the stability of Showplace into the future, while keeping the current board of directors, management, and day-to-day control unchanged.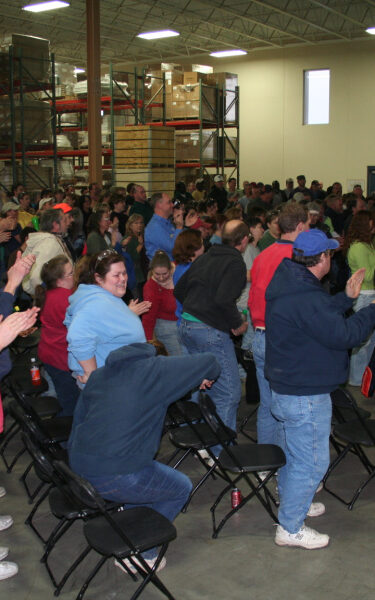 What's it Like to Be an Employee Owner?
Employees take ownership in decisions that affect their daily jobs and are involved in evaluating and improving those processes to ensure that we are as efficient as possible.
We hear from visitors that tour our facilities that, "Everyone's always smiling. They must really like their jobs." Yes, it's true! We love what we do! And, knowing that Showplace truly cares about all employees and their futures is part of the many reasons why we smile from ear to ear.
How Do You Benefit?
Purchasing products from an employee-owned company means that you are supporting the present AND the future of our employees. But, that's not all. Here are more benefits of buying cabinetry from employee-owned Showplace!
Made with Pride
Our employees own 100% of the company, so we care about the success of our company and take pride in our work because our name is on each and every cabinet that leaves our facility in South Dakota.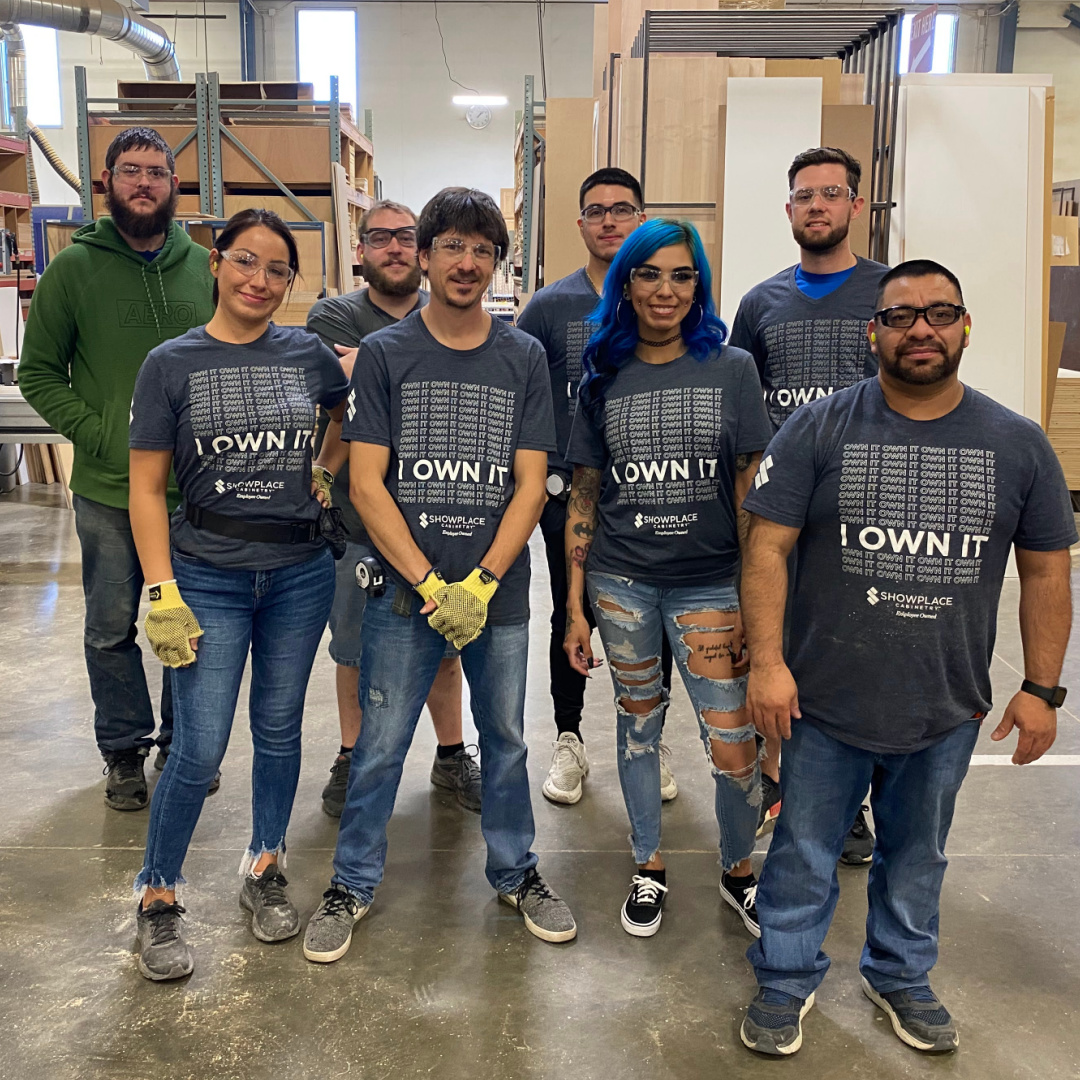 Involvement
To ensure that we do our absolute best to take care of our commitment to ship quality products on time, we are proud to be involved in decisions that improve our production workflow and efficiencies. These improvements benefit our dealer-partners and you.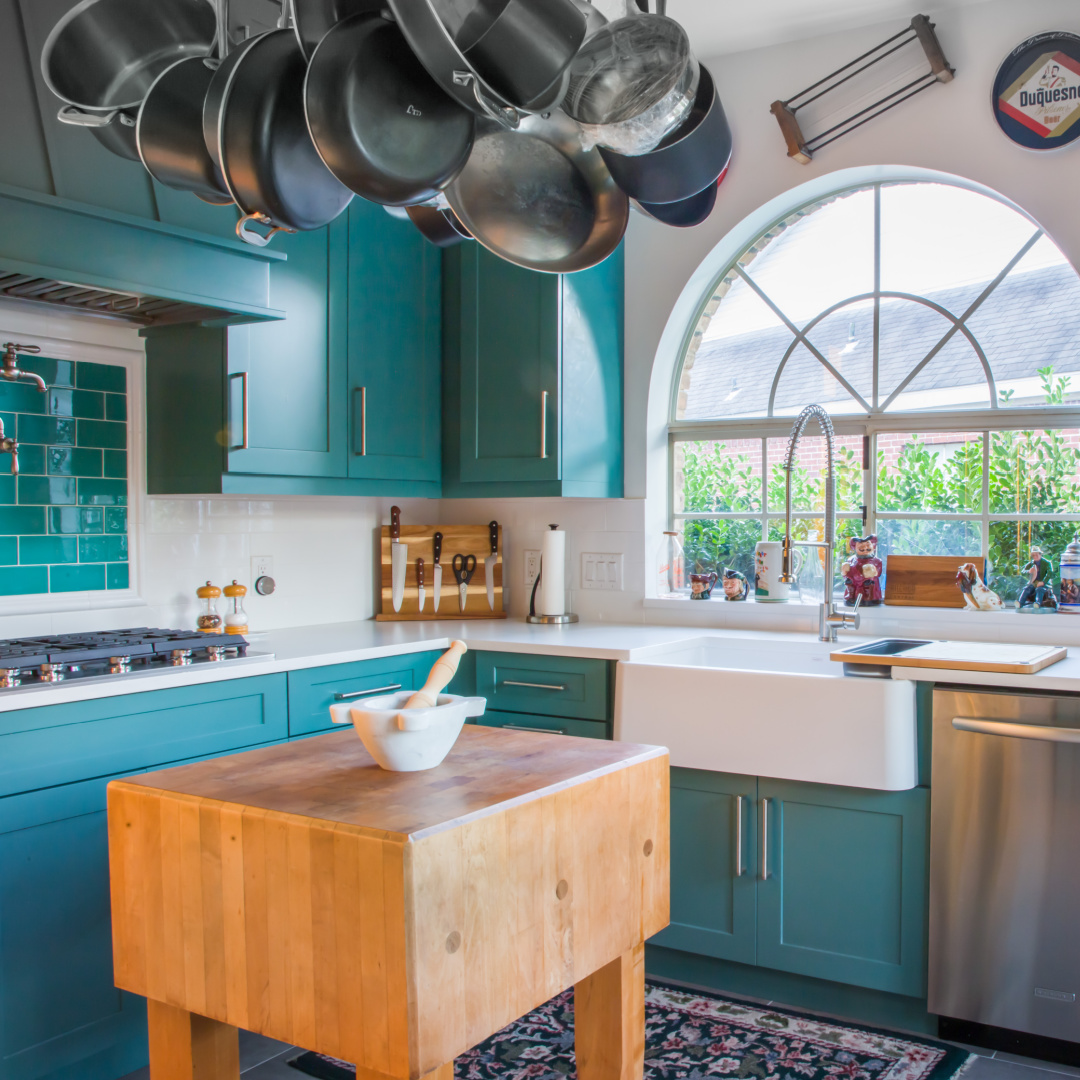 Efforts Come to Life
We appreciate seeing the end result of our hard work through photos shared by our dealers. Seeing how our cabinets help to transform homes into something truly magical inspires us to keep doing our very best. And when we do our best, we all benefit.