I'm sorry it doesn't look like we have a retailer within 100 miles of your zip code. If you're still interested in finding your nearest Showplace Cabinetry dealer, please fill out our contact form and a rep from your area will reach out soon!
Contact Us
Please fill out the form to get in touch with Showplace.
Why do we work with dealers?
Showplace Cabinetry is built on partnerships with small, local kitchen and bath experts who can provide a great customer service experience for you and your project. We also have a very diverse product line where sizes, finishes and cabinet box modifications can be made. Navigating our broad and flexible offering is best with a cabinet, kitchen & bath or interior designer. We don't sell our cabinets directly or through big box stores because we believe in supporting small businesses and providing you a superior customer experience. Find a cabinet dealer near you today to get started.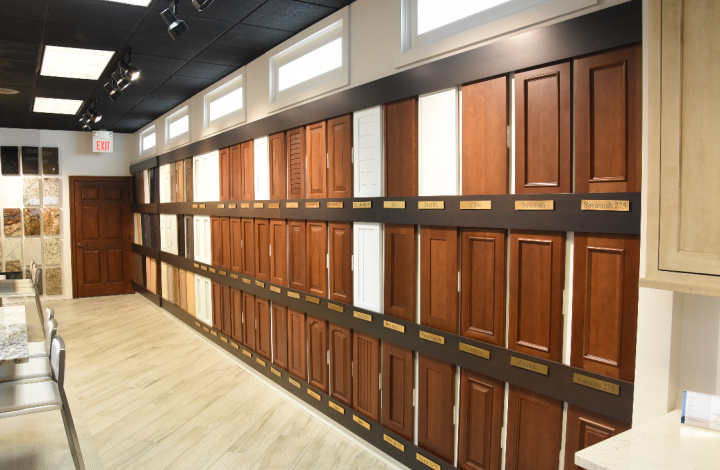 Customer Experience
Redoing your kitchen is often a once in a lifetime project requiring alot of decisions and both time and monetary investment. It's important to us that you're able to see, touch and interact with samples and displays with a design expert who knows your project.
Related content
Find out more about why we partner with local businesses and the difference between stock cabinetry and us.