Showplace offers many beautiful cabinet door styles to fit a variety of design tastes. We'll take a closer look at each style to help you choose what's right for you!
If variety is what you're looking for, Showplace has that and more! With a selection of at least 46 door styles in Contemporary, Traditional, and Transitional styles, you are sure to find the right look for you!
There are several "families" of door styles in our collection with a variety of construction methods. From doors made of three or five parts, or flat or raised center panel doors, to classic applied molding or contemporary slab doors, there is something for everyone.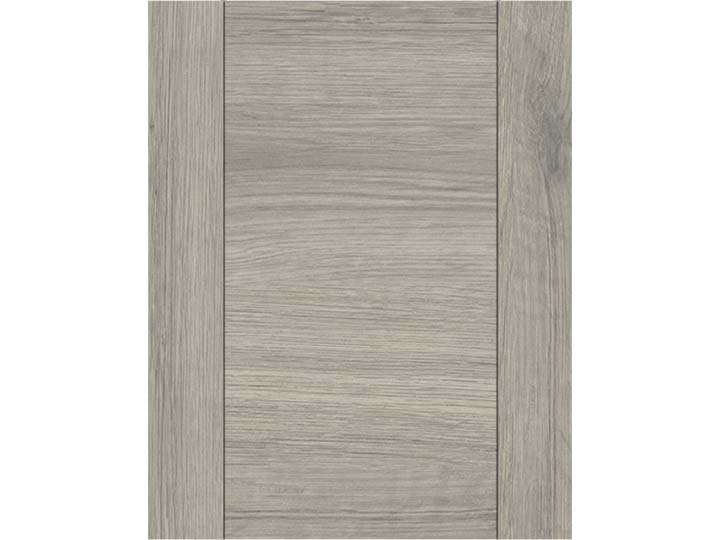 3 or 5-Piece
Most of our doors are constructed with five pieces, consisting of two styles and rails, and one center panel.
We also offer a 3-piece door (shown above) called "Villa." This unique door, constructed with two styles and a middle panel, brings a trendy, contemporary look to any space.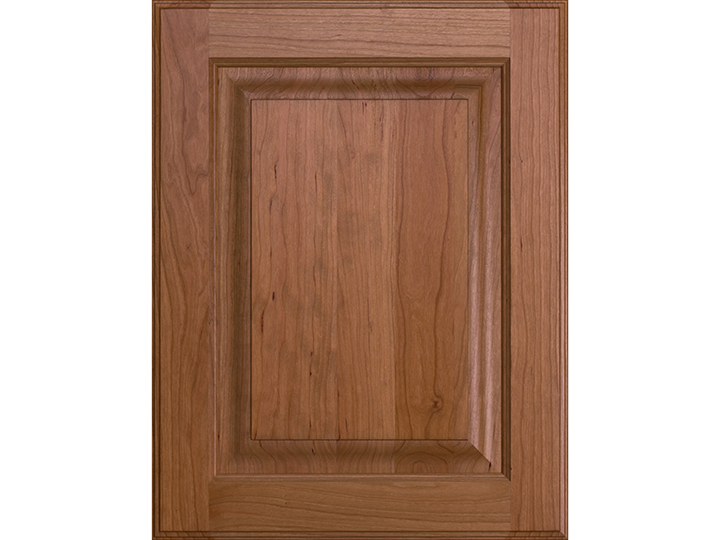 Flat/Raised Panel
Most of our door styles are either constructed with a flat or raised (shown above) center panel, but some are available with either option.
In many cases, flat panel doors have a veneered plywood center panel, while the raised center panel doors are made of solid hardwood.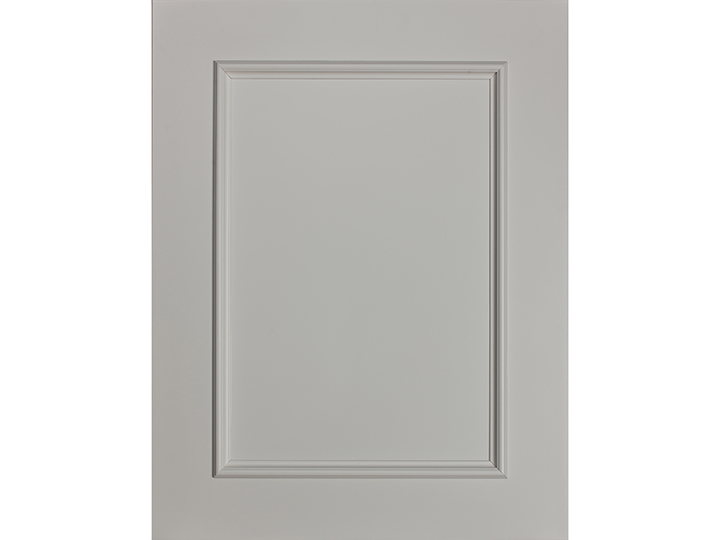 Applied Molding
When you're looking for a more classic look with decorative flair, our collection of doors with detailed molding applied to the inside of the door frame is the look for you.
We offer a variety of molding styles that range from simple square edges to eloquent and classy.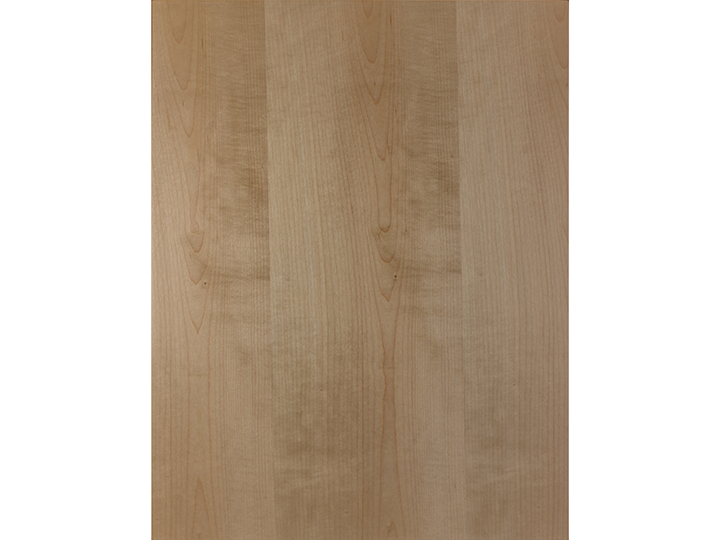 Slab
Contemporary design is where simple, sleek styles are most popular. Our selection of slab doors are made from MDF material covered with veneer and solid wood edgeband.
A couple of newer door styles, built with louvers or kerfs, give you even more choices in the ever-changing world of design.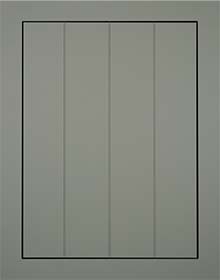 Kerfed
The contemporary "Lane" door style is one of our kerfed doors with vertical grooves (kerfs) cut into the slab door. (Shown inset with frame)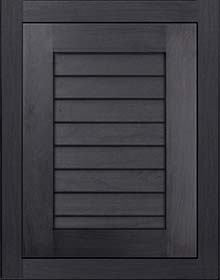 Louvered
The "Cabana" door is a louvered door built with angled slats. This stylish door has plenty of character and gives a spa or island vibe.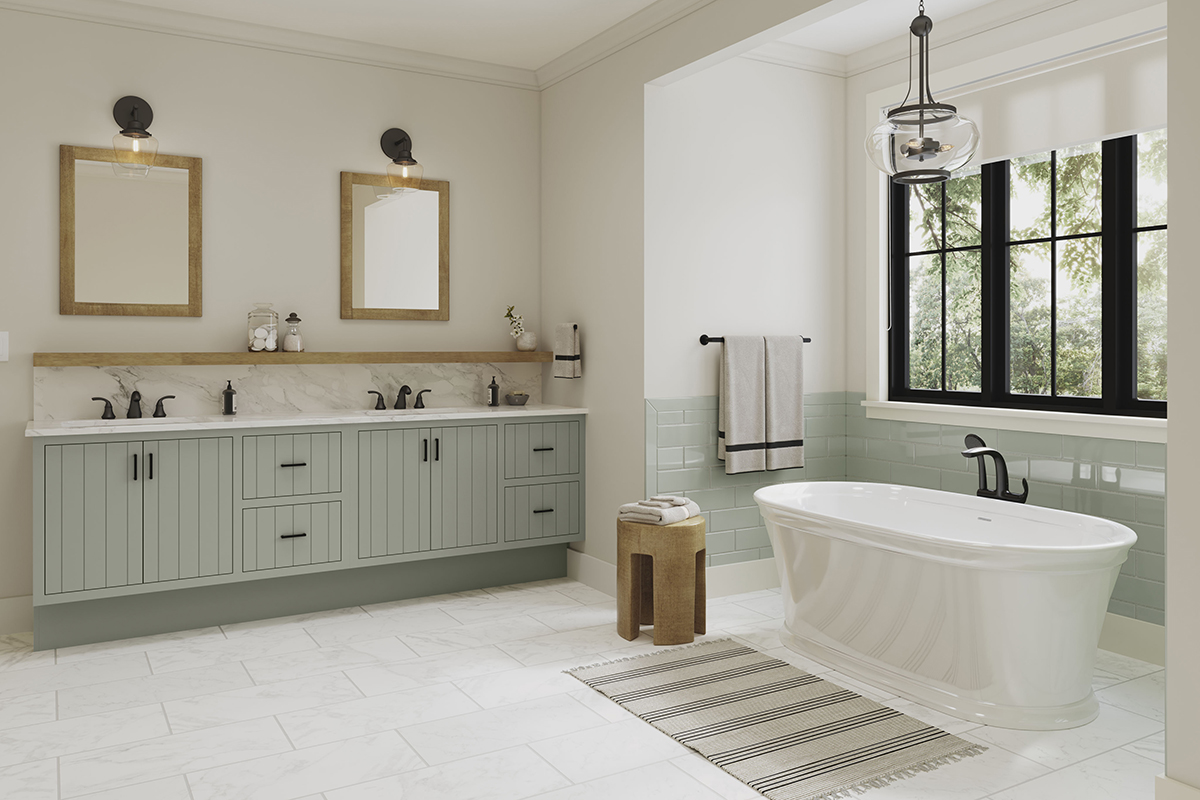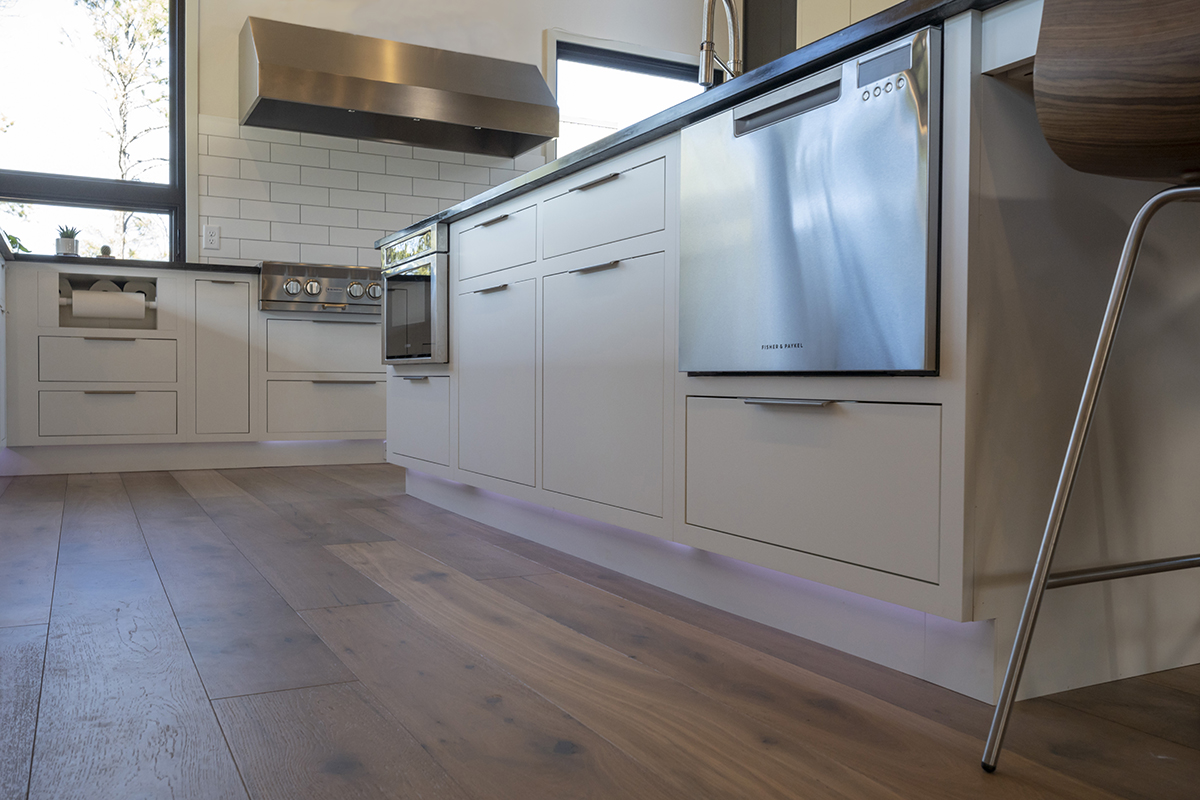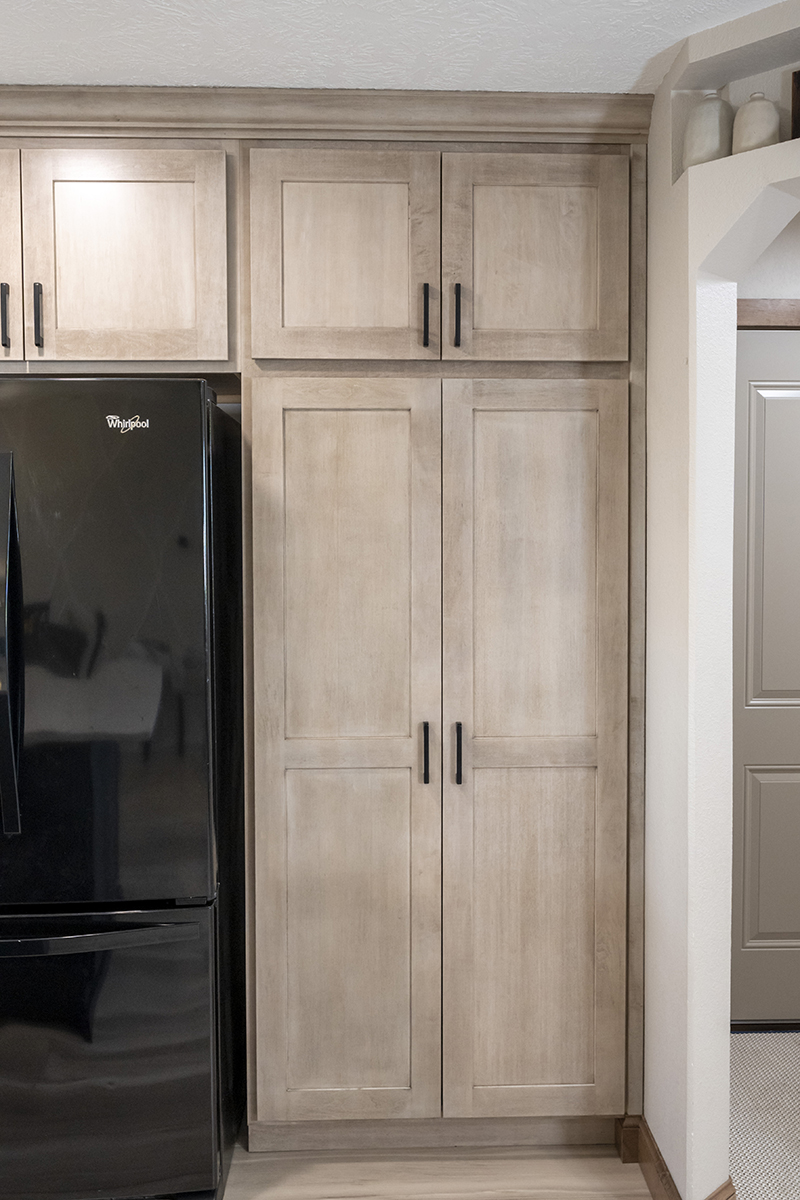 Let's get started!
We hope this helps you to understand the many styles we offer for your perfect living space.
Need more help? Connect with a local Showplace dealer to get started on your next home improvement project.