Whether or not you need toe kick molding in your kitchen depends on your personal preferences and the specific needs of your kitchen. We recommend it and here's why.
If you want a polished and finished look for your kitchen, or if you need a space to rest your feet when working at the countertops, then toe kick trim or molding is a great choice. But there's more to it. Read on for more…
What is Toe Kick Trim or Molding?
Showplace toe kick trim is a strip of veneered plywood that is installed at the base of your cabinets – after they are installed in your home – where they meet the floor. It is 4-1/2 inches high and 1/4 inch thick. This is applied to cabinets with the standard recessed toe kick as shown below.
You can also use specific base molding to trim out specific areas, rather than just the thin trim strips, to add a decorative flair to cabinets. This is typically applied to cabinets with flush toes (see below) and flush end panels.
No matter the application, toe kick trim or molding is installed around the perimeter of your cabinets, providing a seamless transition between the cabinets and the floor. This helps to hide any gaps or imperfections, and it gives your kitchen a more polished and finished look.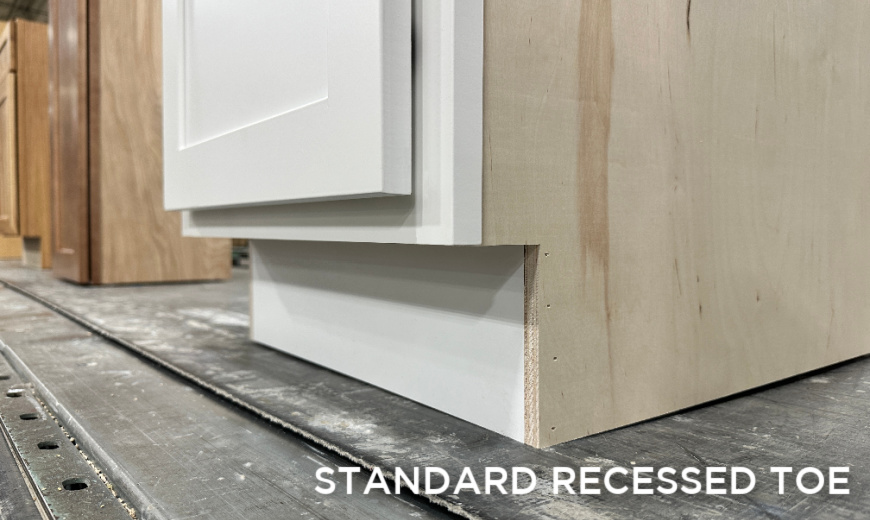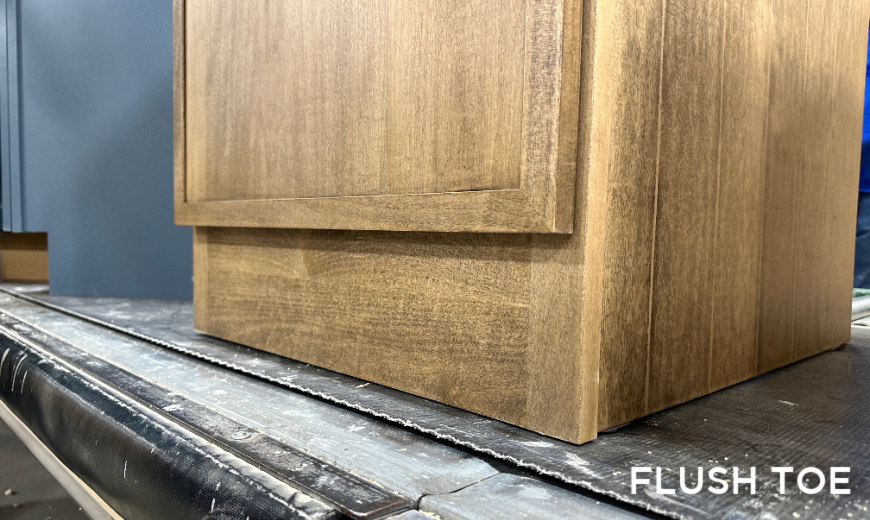 Why is Toe Kick Molding Important?
In addition to making your cabinets look even better, toe kick molding serves several important functions in the kitchen.
It provides a space for your feet to rest when you're working at your kitchen countertops.
Toe kick molding helps to protect the base of your cabinets from damage. When you're working in the kitchen, it's common to bump the bottom of your cabinets with your feet.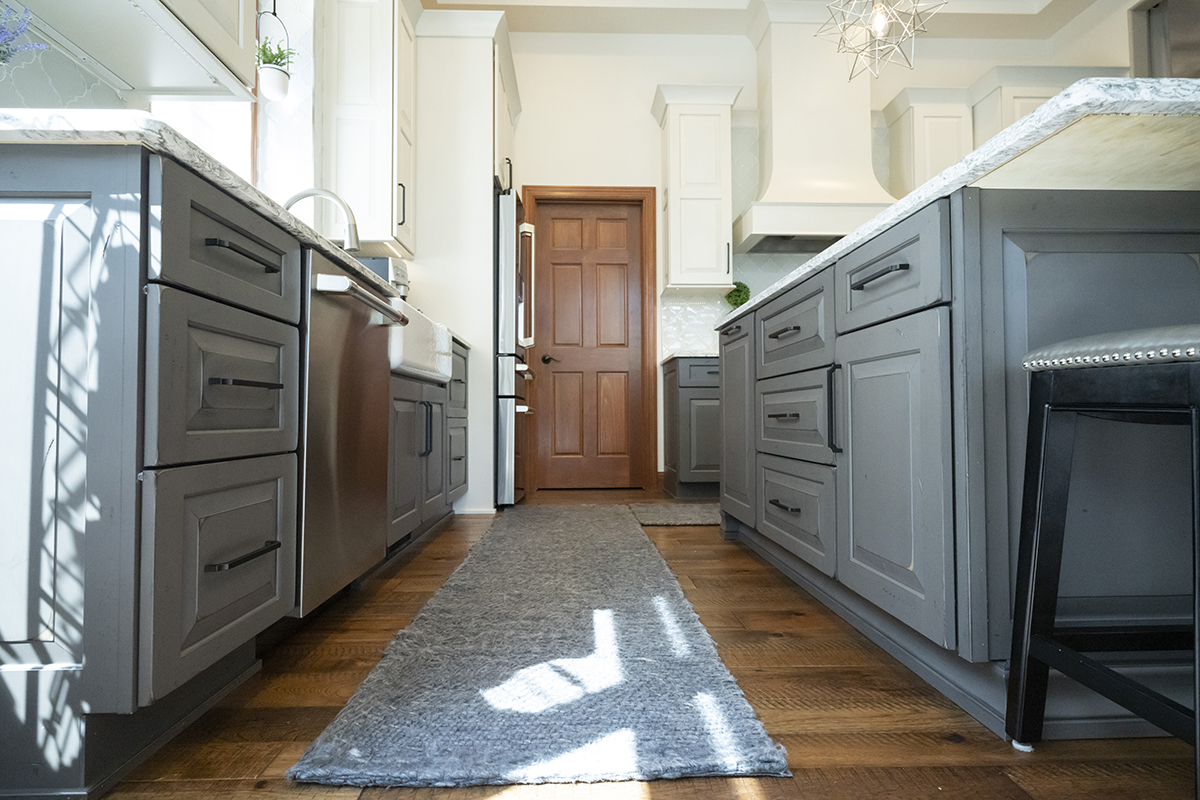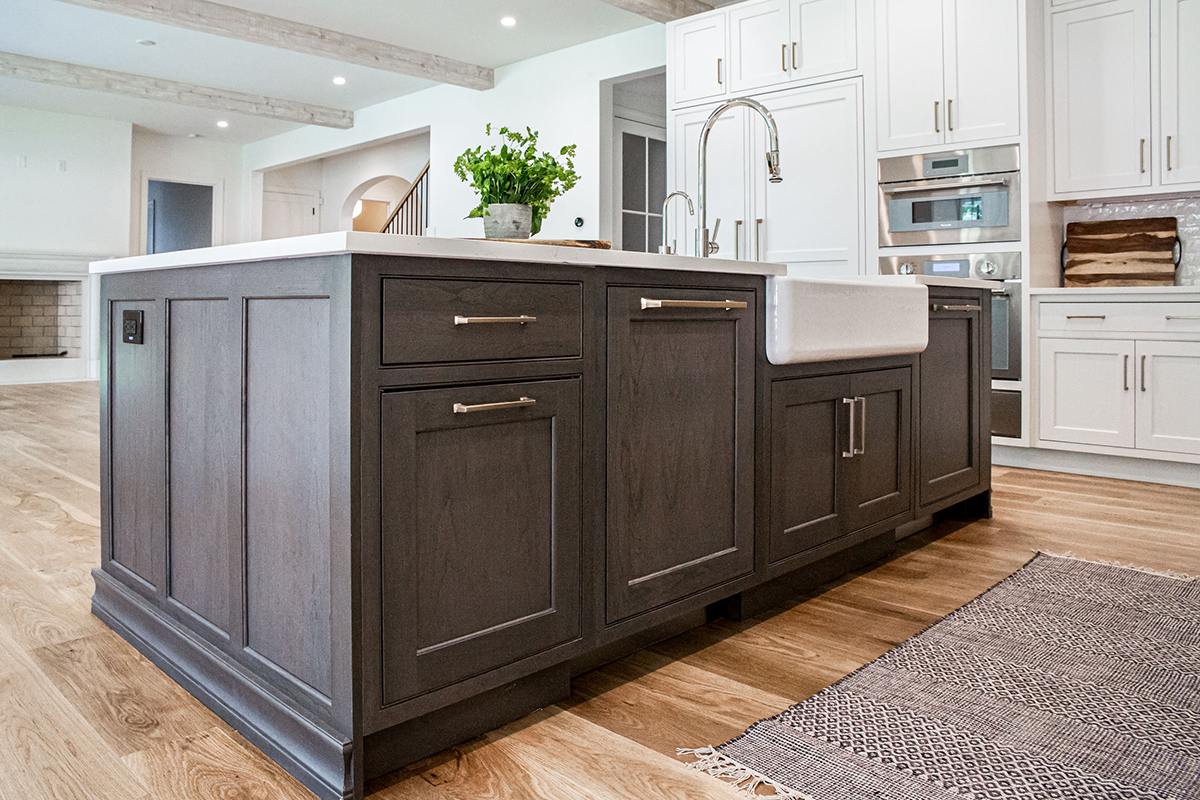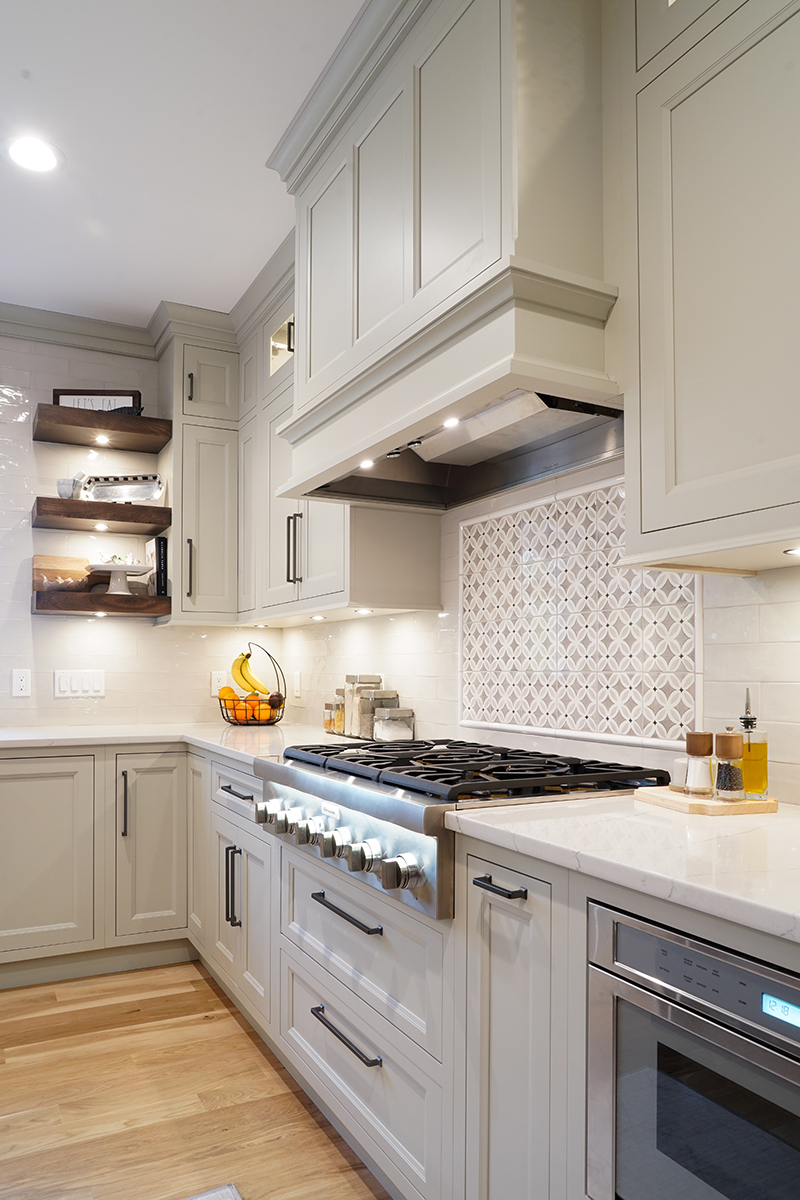 Let's get started!
Toe kick plays an important role in designing your space.
Connect with a local Showplace dealer to get started on your next home improvement project.