Showplace Wood Products has a strong commitment to environmental excellence. As a matter of policy, we believe it is essential to protect the global environment and conserve natural resources by consistently implementing environmentally responsible technologies and processes.
Toward that goal, Showplace Wood
Products commits to the following objectives:
Conserving energy by implementing energy efficient technologies wherever feasible.
Pursuing recycling efforts for all our waste streams.
Promoting the protection and sustainability of forests and other natural resources through our suppliers and partners.
Protecting air quality by complying with all relevant environmental permits and regulations.
Promoting our environmental policies and objectives to our employees and the public.
Showplace Wood Products will adhere to these objectives and demonstrate our responsibility as a good corporate citizen by constantly pursuing the protection of our environment and the conservation of our natural resources.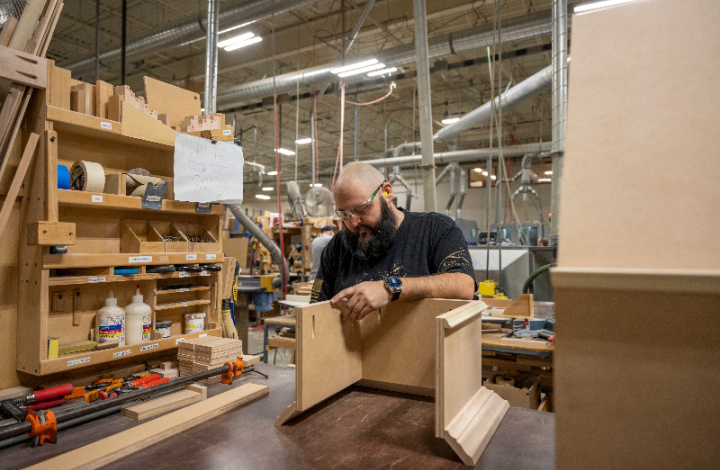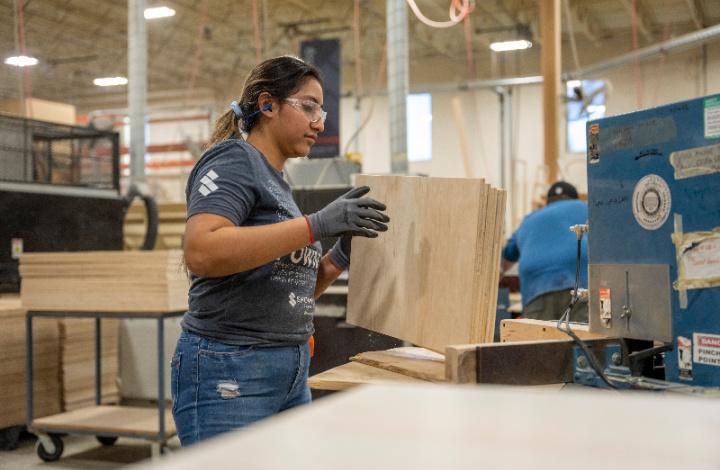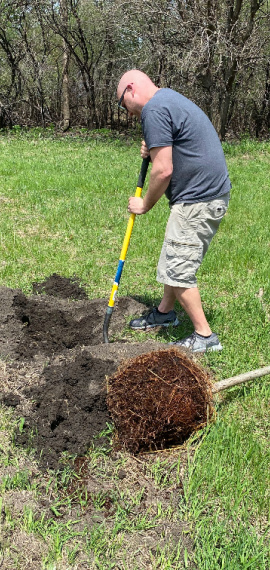 Environmental Stewards
Showplace is an approved participant in the Environmental Stewardship Program of the Kitchen Cabinet Manufacturers Association. Click below to learn more about the program.