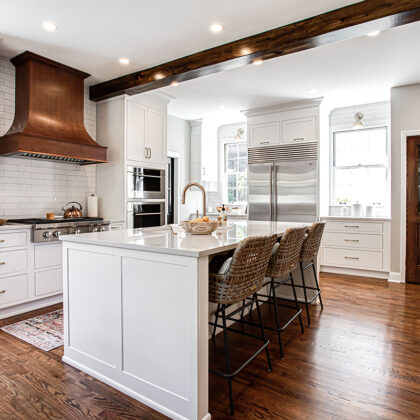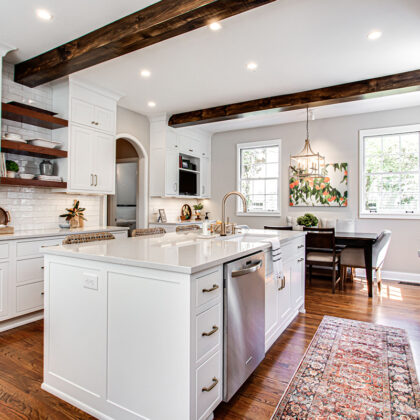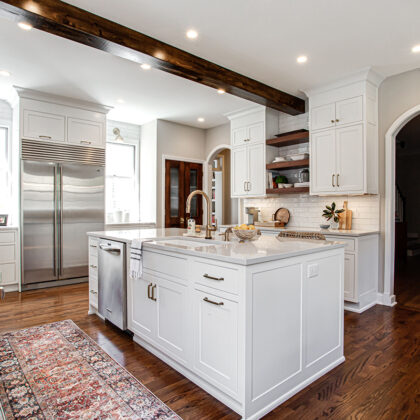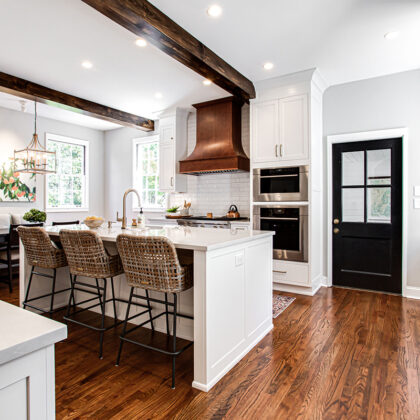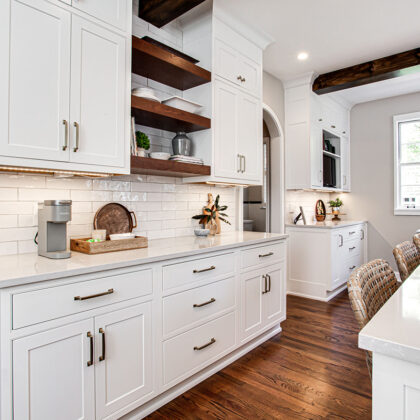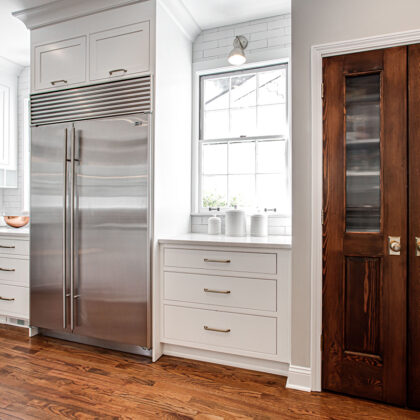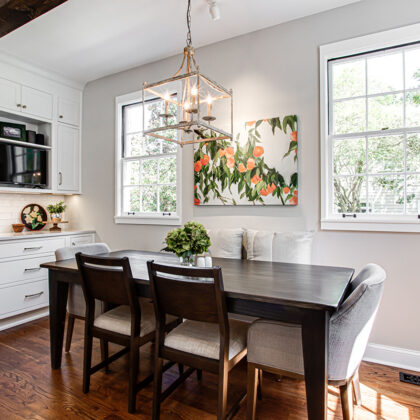 Previous
Elegant Farmhouse Kitchen
The homeowner thought her kitchen was too small and tight for her growing family. The kitchen was open to the living room but not to the rest of the house and a large wall with a pantry divided the kitchen and dining room and made the space feel very tight. The biggest challenge of remodeling this kitchen was the layout and the fact that she really wanted a large island for her family to use as a breakfast table, as well as more cabinet space. A bench seat was used under the window to add storage space and to extend the island to make the kitchen feel like it reached all the way over to the family room instead of stopping at the windows.
The owners love everything about this space. They love that they can now truly entertain in this space and there is plenty of room for their kids to spread out and do homework and art projects on the large island.
This kitchen was the First-Place winner in the Traditional Kitchen Design category of our 2020 Design Contest.
Completed by Haggard Home Cabinetry & Design in Norcross, GA.
Kitchen
ID
SH668307.668310.668312.66831300
Projects You Might Like
Looking for more inspiration? Browse more projects and homes Showplace has been a part of.