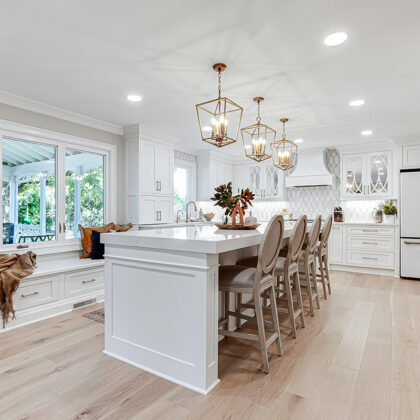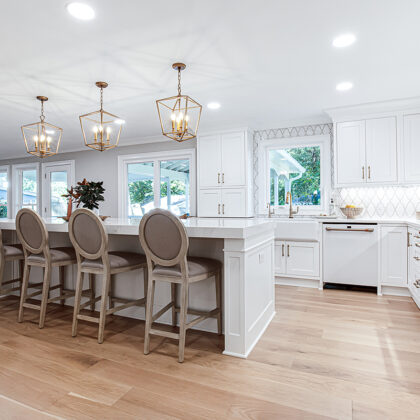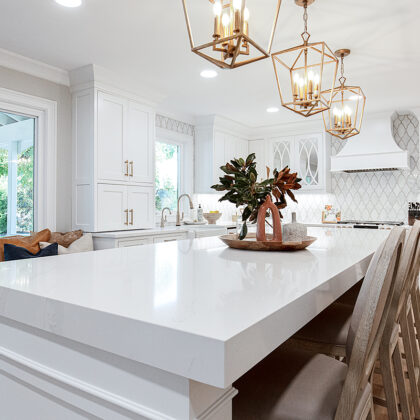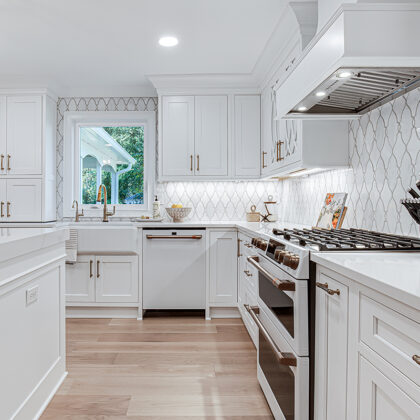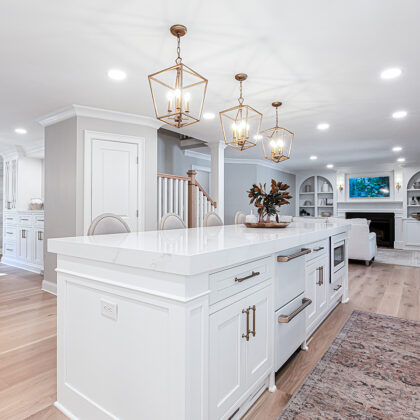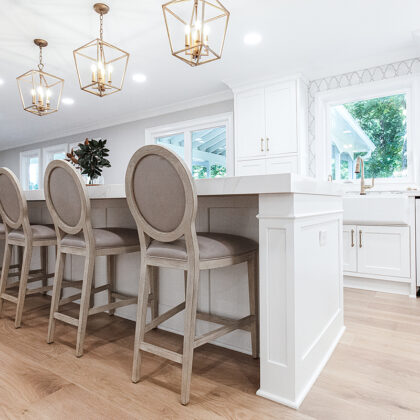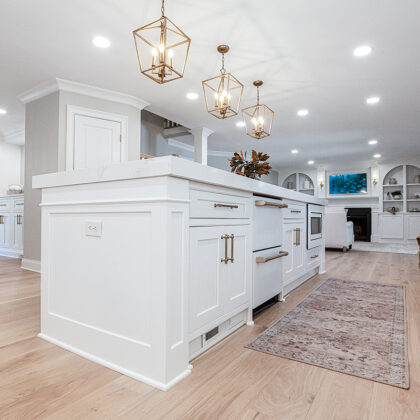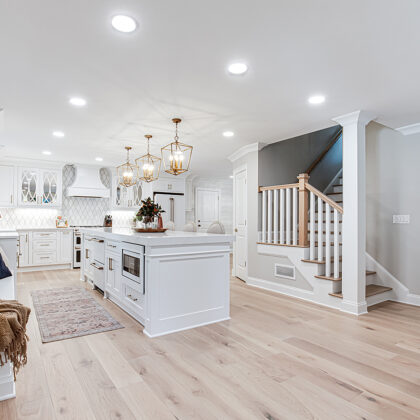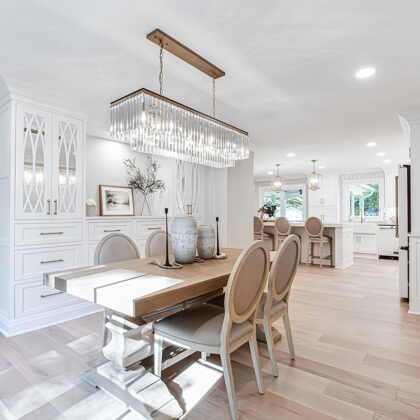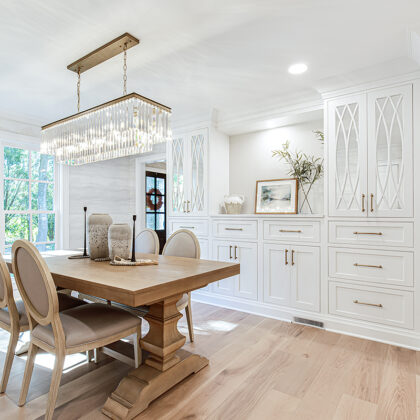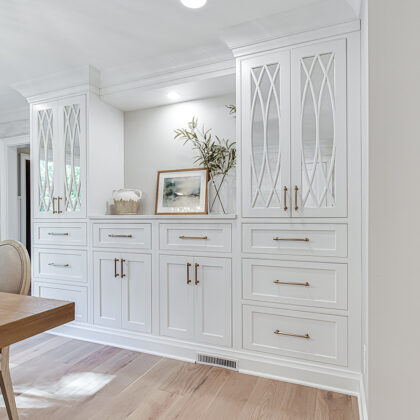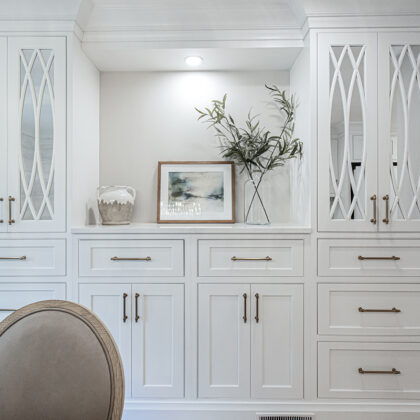 Previous
Elegant Large Kitchen
This project started like many remodel projects start…the homeowner thought her kitchen was too small and tight for her growing family. The kitchen was open to the living room but not to the rest of the house, and a large wall with a pantry divided the kitchen and dining room and made the space feel very tight. So they wanted to update the kitchen since they spend so much time there as a family.
The biggest challenge was the layout and the fact that the owner really wanted a large island for her family to use as a breakfast table. She also wanted more cabinet space but the kitchen had a few windows in their old breakfast room area, so that was incorporated into the kitchen by putting a seat under the window so the island could be extended in front of those windows as well.
A favorite design aspect of this space is the large, beautiful island.
Designed by Haggard Home Cabinetry & Design in Norcross, GA.
Kitchen
Projects You Might Like
Looking for more inspiration? Browse more projects and homes Showplace has been a part of.