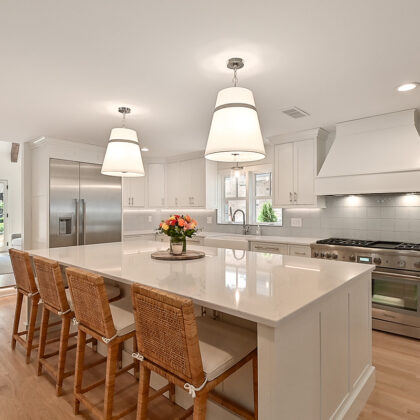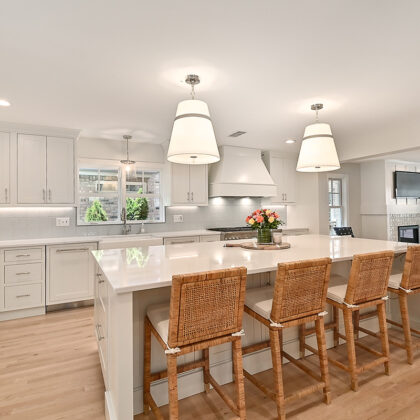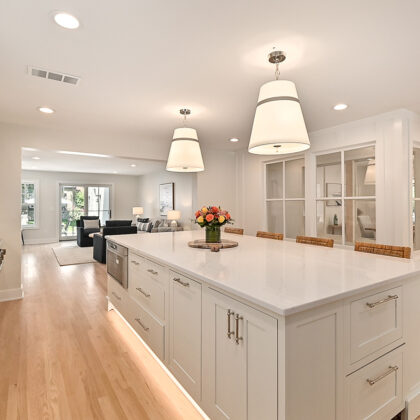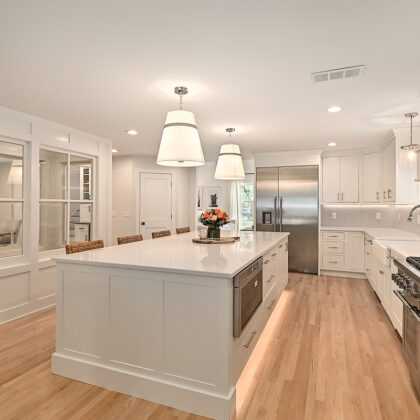 Previous
Fabulous Flip Home
This home in Whitefish Bay, Wisconsin was purchased as a "flip home." This large house is almost 4,000 square feet, built in 1928, with 5 bedrooms and 3-1/2 baths. The entire home was remodeled in modern style using Showplace cabinetry in this beautiful kitchen. Designed in neutral tones to please any buyer, the kitchen space feels very light and airy.
Designed by Zuern Building Products in Allenton, WI.
Kitchen
Projects You Might Like
Looking for more inspiration? Browse more projects and homes Showplace has been a part of.