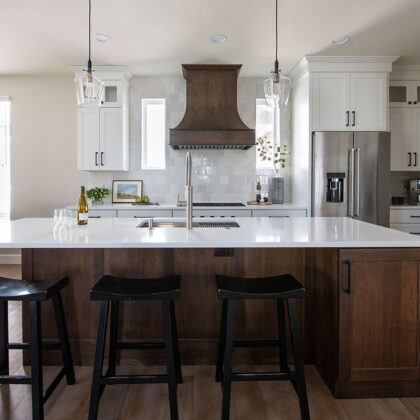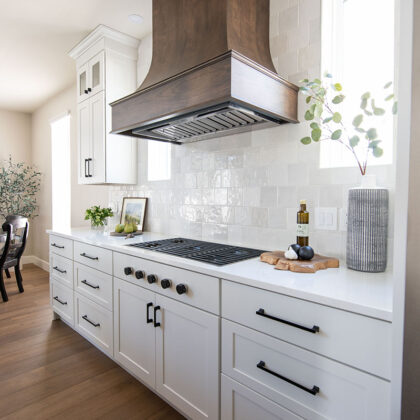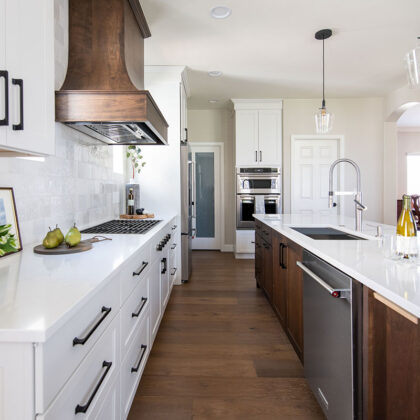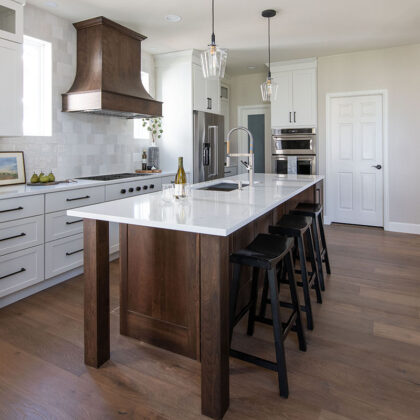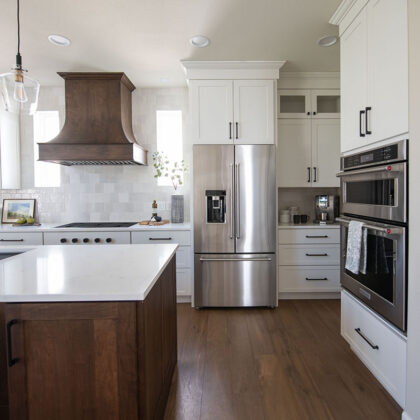 Previous
Gorgeous Gourmet
The objective of this kitchen remodel was to create a more beautiful and functional kitchen with island seating and an eye-catching focal point. By removing the awkward peninsula and adding a long island with seating and a focal point with a flush mount Wolf cooktop with a beautiful cherry hood above, the design team accomplished their goal. The existing floor plan also had a window near the sink but because of the close proximity of the house next door, the homeowners usually kept the blinds closed. In the new plan, two small windows that are higher up were added, eliminating the privacy issue but still allowing natural light into the space.
Designed by Branches Cabinetry & Design in Evergreen, CO.
Projects You Might Like
Looking for more inspiration? Browse more projects and homes Showplace has been a part of.