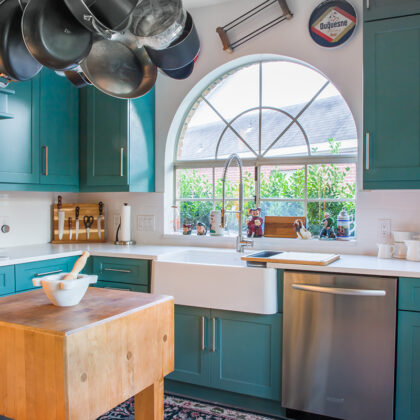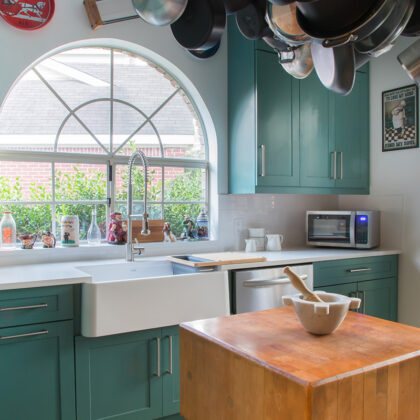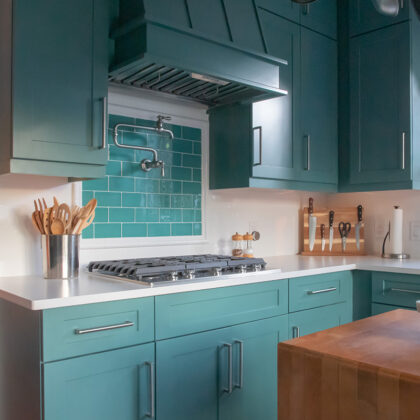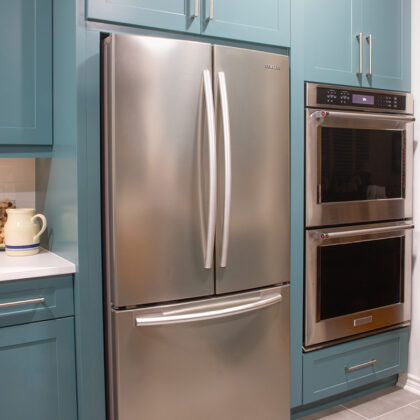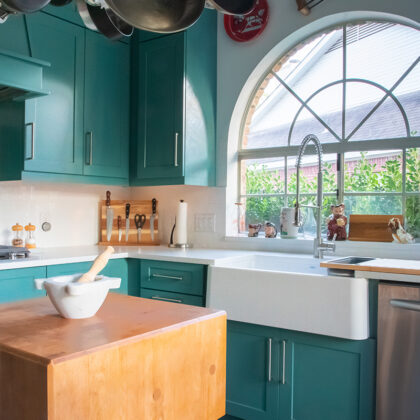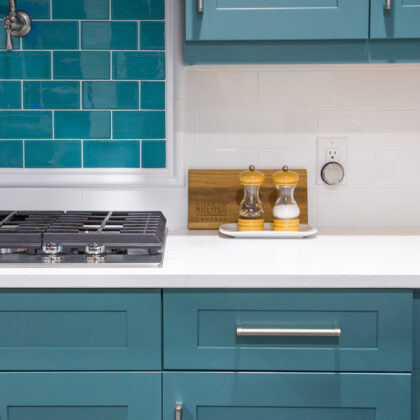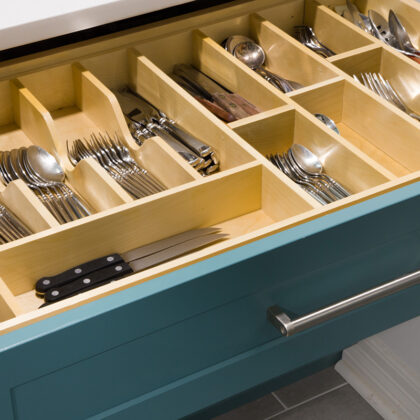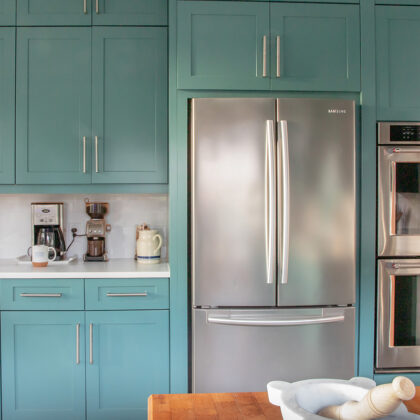 Previous
Green Beauty
The objective of this project was to create a more counter and storage space for this small kitchen. The homeowner fell in love with the color, Teal Stencil.
A challenge was to find a new place for the built-in laundry area within the kitchen to make way for more storage. The homeowner is so happy with the color, the functionality, the extra storage and counter space.
This kitchen won Honorable Mention in the Small Kitchen category of our 2021 Design Contest.
Designed by Kitchen Central in Austin, TX.
Kitchen
Projects You Might Like
Looking for more inspiration? Browse more projects and homes Showplace has been a part of.