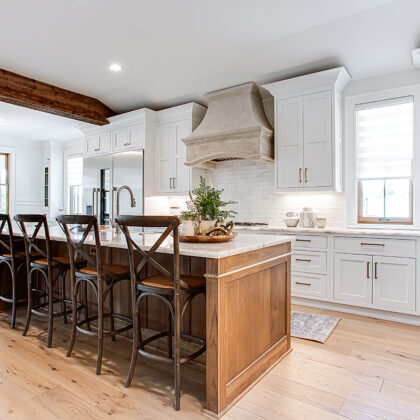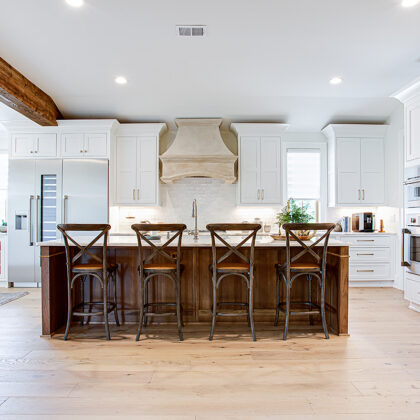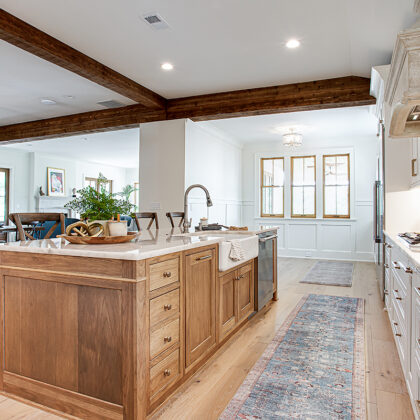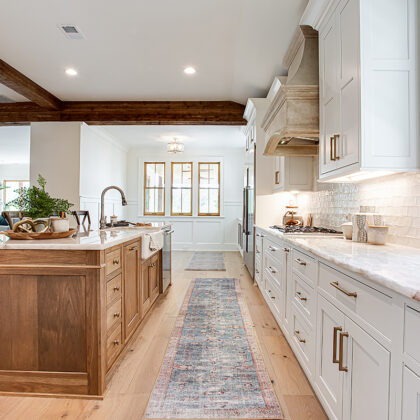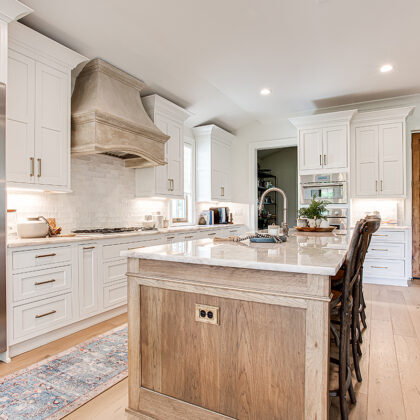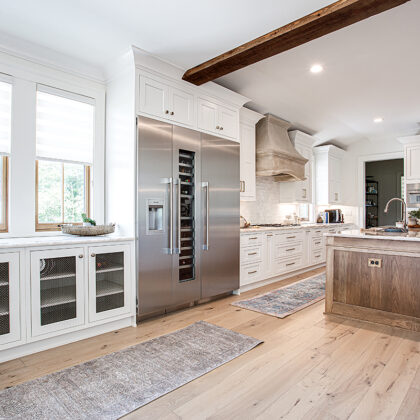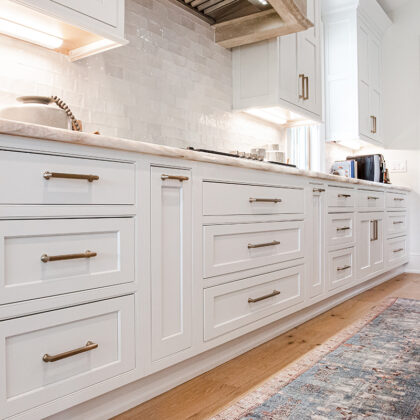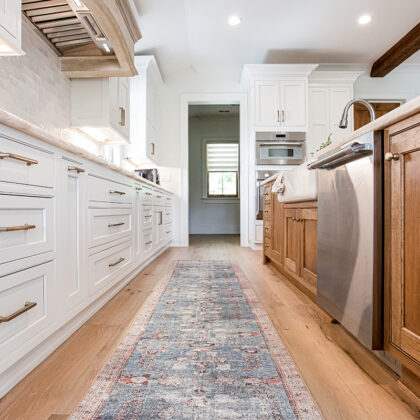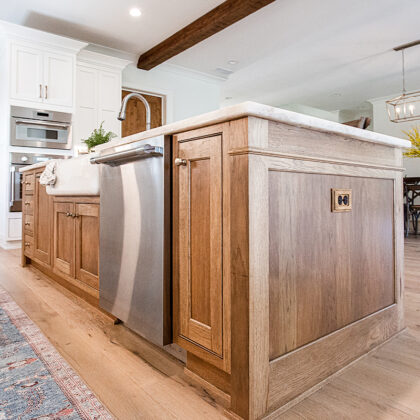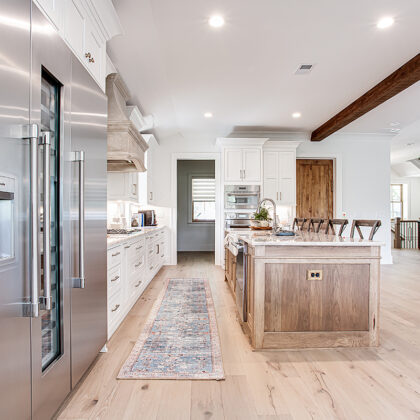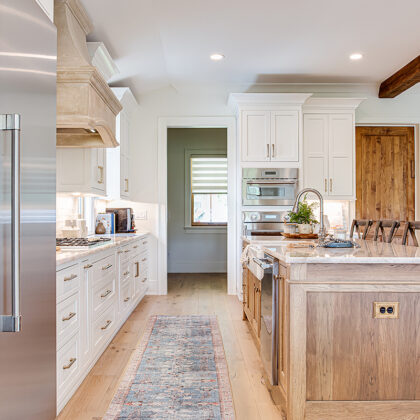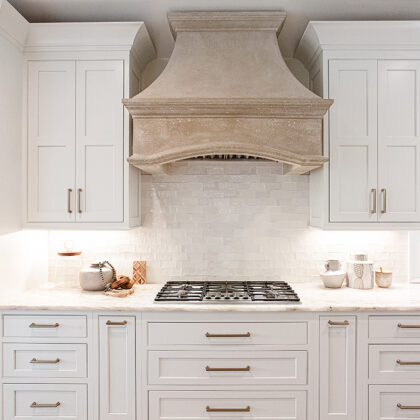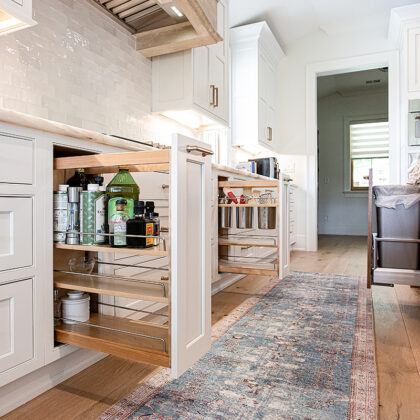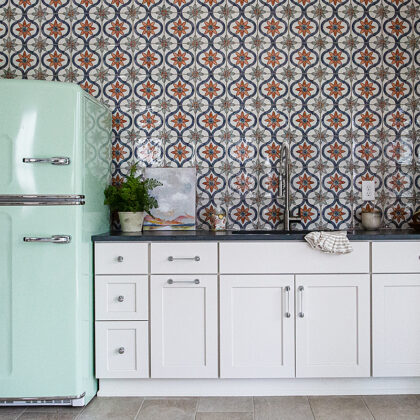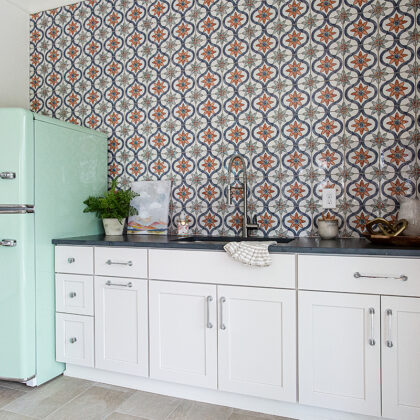 Previous
Historic Hickory Homested
This kitchen was a historic new construction home. The site was where a 100-year-old farmhouse stood so the new structure had to incorporate the old footprint and some of those elements to preserve the historic nature of the neighborhood and the existing house that the new home was replacing. The homeowners worked closely with the Historic Preservation Society in the town to make sure the new home maintained many of the same elements of the old farmhouse. So the dealer had to design around the existing placement of the wood windows and still give the owners their modern, chef's kitchen with all of the details one would expect; and some, like the elevator in the kitchen, that are a little unexpected.
The design intended to embrace the more traditional bones of this house with the mixture of woods and finishes in their large kitchen. There are reclaimed wood beams on the ceiling, wood stained windows throughout the kitchen, a limestone range hood and a hickory stained island in the center. The kitchen gets plenty of natural light, but the use of mostly lighter colors in the kitchen were still used, so it flowed with the rest of the house. The perimeter cabinets are white painted and the island is a Cognac stain on Hickory cabinets.
Completed by Haggard Home Cabinetry & Design in Norcross, GA.
Projects You Might Like
Looking for more inspiration? Browse more projects and homes Showplace has been a part of.