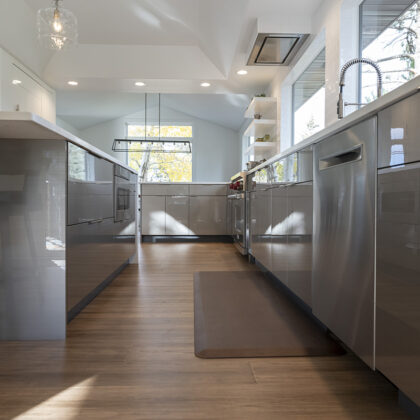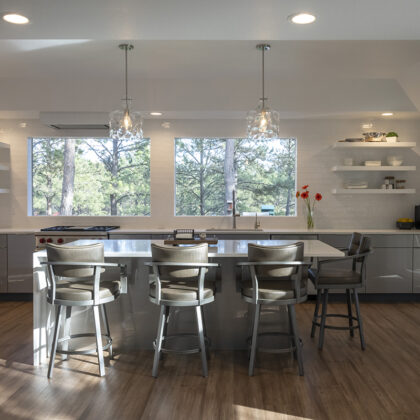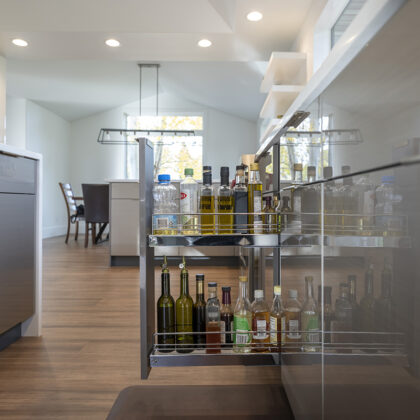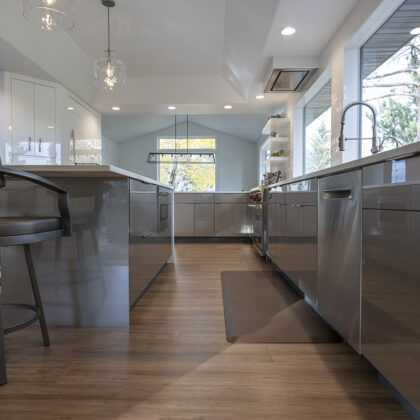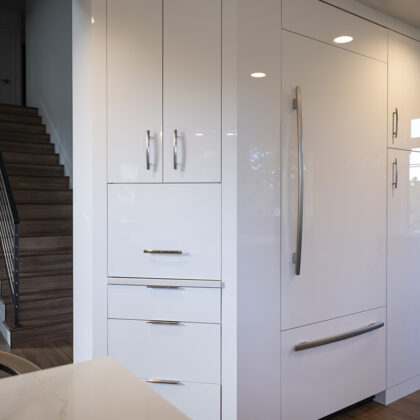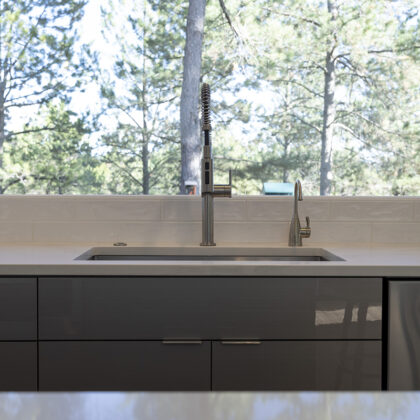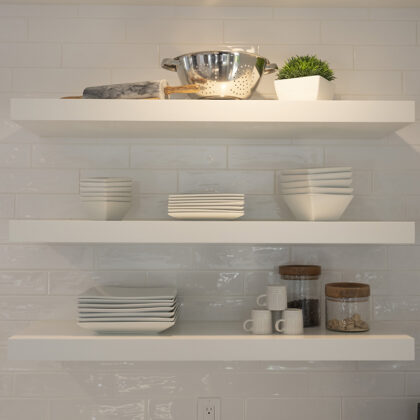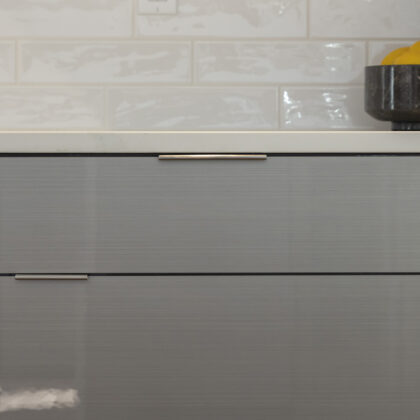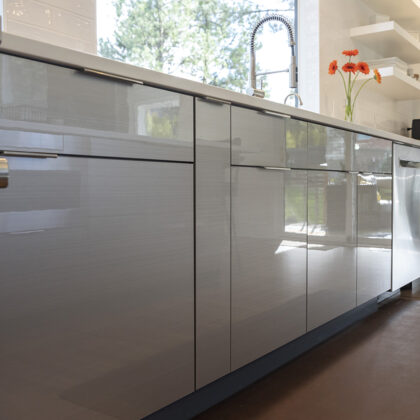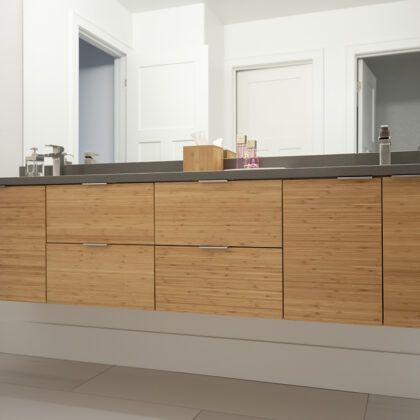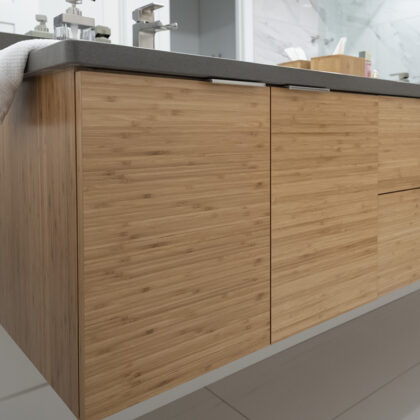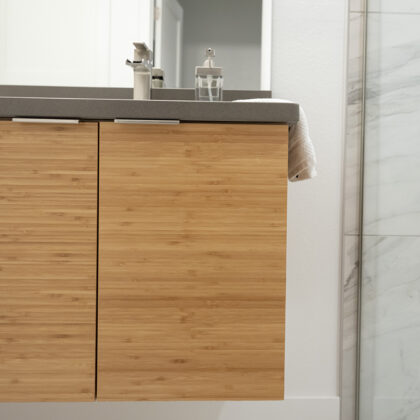 Previous
Modern Escape
The homeowners wanted a style in their kitchen that was different from the norm. Modern, clean, reflective surfaces like high gloss acrylics available on the Horizon and Duet door styles offer a stunning look that pleases the nontraditional senses. The room is filled with ShowplaceEVO frameless, full-access cabinets for ample storage and accessories to keep everything organized and in its place.
The fashionable floating vanity in the master bathroom was created using the exotic natural Bamboo surface on the the Horizon door style.
Designed by Avvampato Design Group in Rapid City, South Dakota.
Perimeter
Surface Type
High Gloss Acrylic Patterns
Surface Color
Wired Mercury
Accent
Surface Type
High Gloss Acrylic Solids
Bathroom
ID
SH686544.686547.694304.00
Projects You Might Like
Looking for more inspiration? Browse more projects and homes Showplace has been a part of.