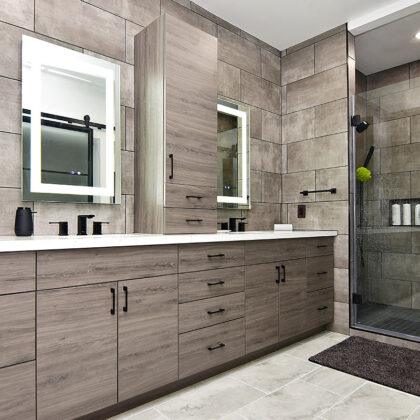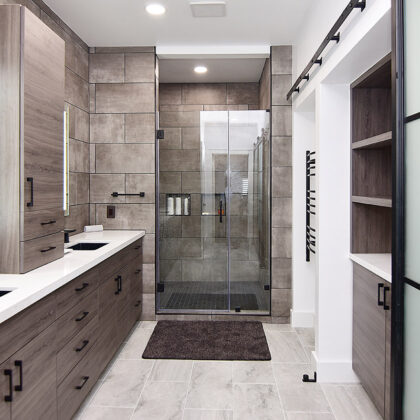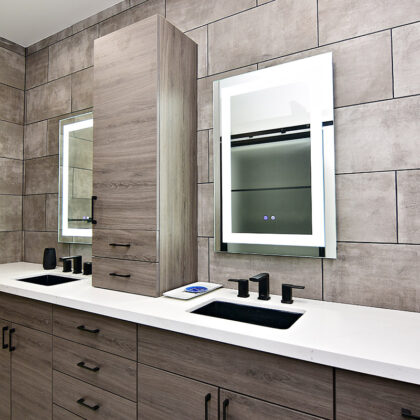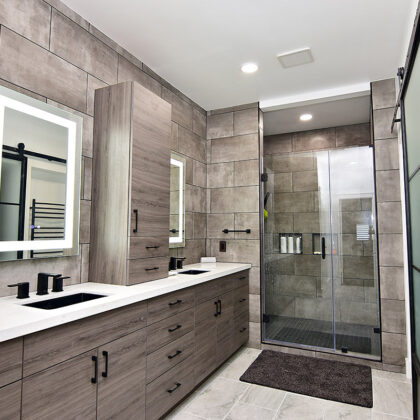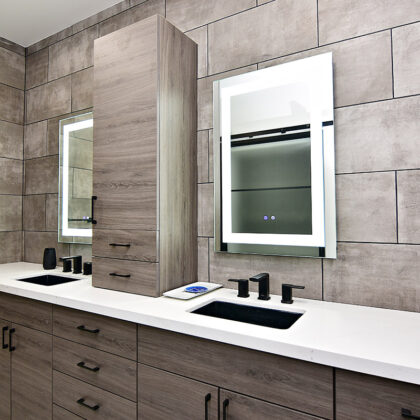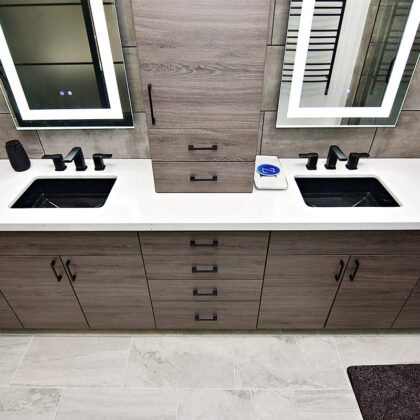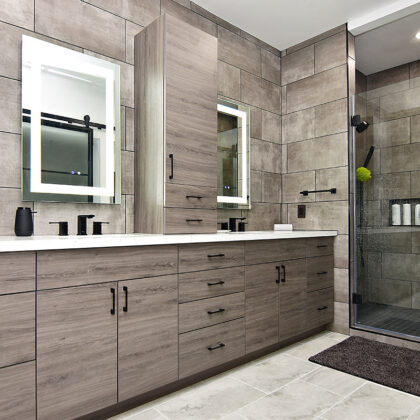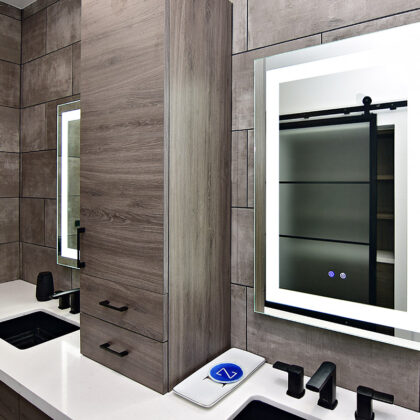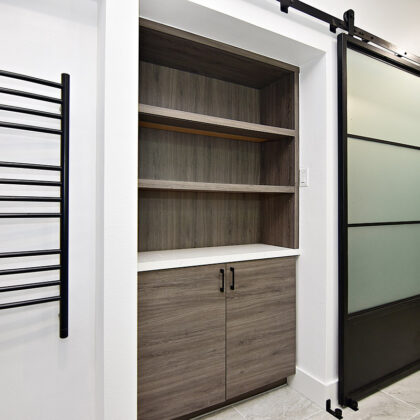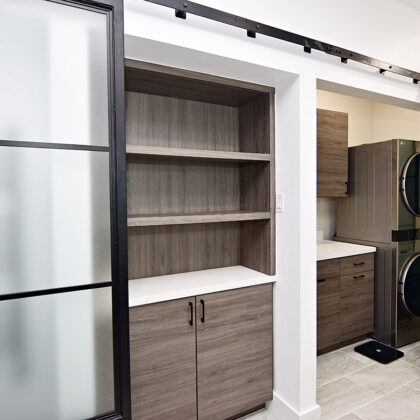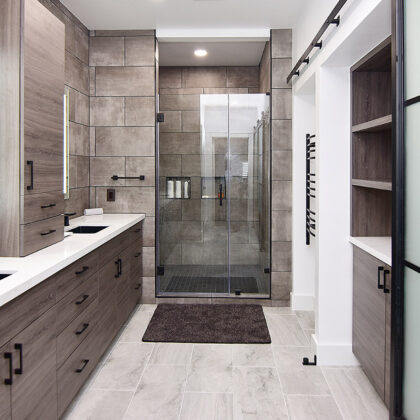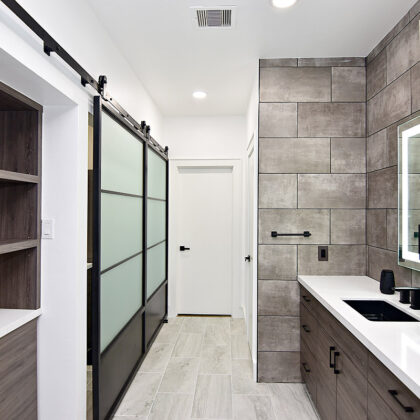 Previous
Modern Luxury
Step into the epitome of modern luxury. This remodeled bathroom features the stunning Gibraltar textured melamine surface. This space exudes sophistication and style, offering a refreshing oasis for your daily rituals. The contemporary design of the bathroom showcases clean lines and sleek fixtures, creating an ambiance of tranquility and elegance. The ShowplaceEVO frameless cabinetry in the Gibraltar surface adds a touch of tactile allure, elevating the visual appeal of the space.
Completed by USA Cabinet Store in Houston, TX.
Bathroom
Surface Type
Textured Melamine with Grain
Projects You Might Like
Looking for more inspiration? Browse more projects and homes Showplace has been a part of.