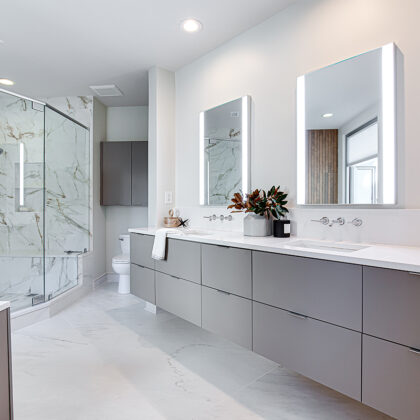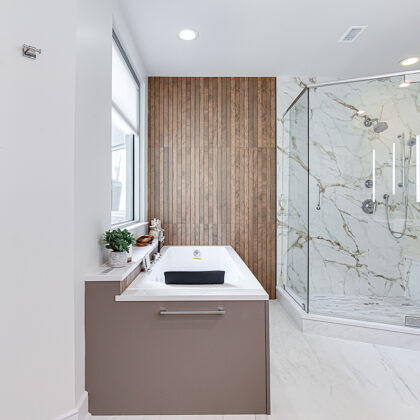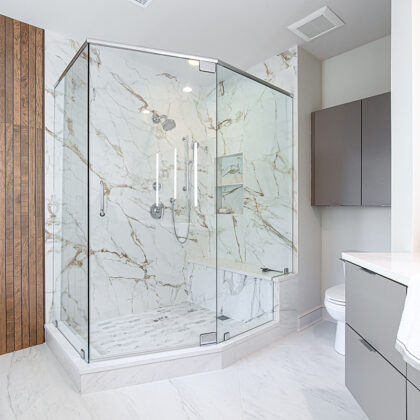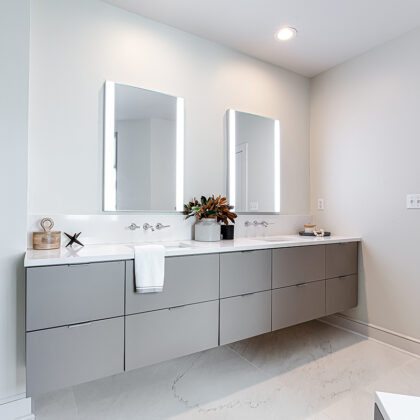 Previous
Modern Master Bath
The objective was to have a master bath that had an organic feel, with an updated, contemporary look. The homeowners wanted a larger shower and they also needed more storage space. The design team found creative ways to give them storage space in the floating vanity drawer cabinets and elsewhere.
The owners live in a high rise in Atlanta, so they were not able to move any of the plumbing, drains, etc. It was a challenge to give them a modern look without moving anything from existing locations.
The owners love everything – especially all the new storage they gained, despite using floating vanities. They also love the Light Greige paint used on the cabinets. The color fits in perfectly with the organic feel of the rest of the materials used in the bathroom.
Completed by Haggard Home Cabinetry & Design in Norcross, GA.
Projects You Might Like
Looking for more inspiration? Browse more projects and homes Showplace has been a part of.