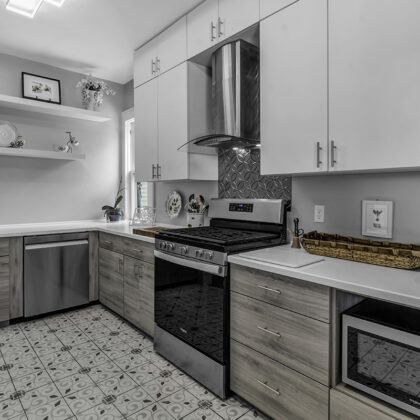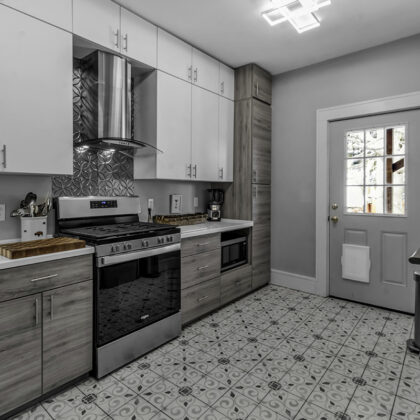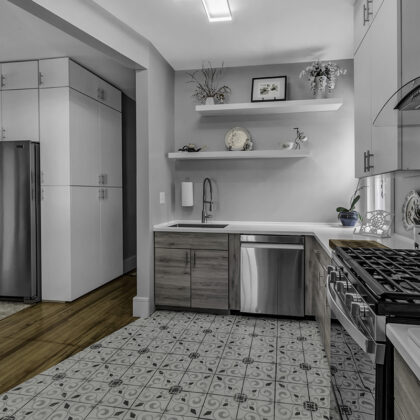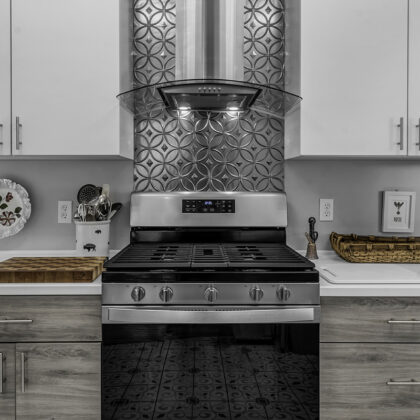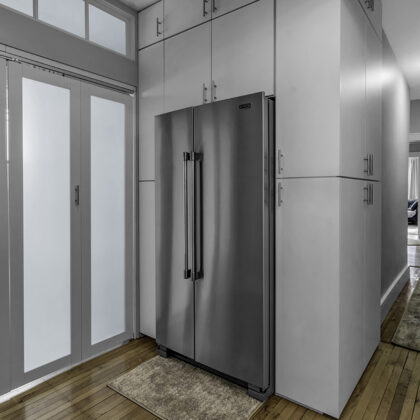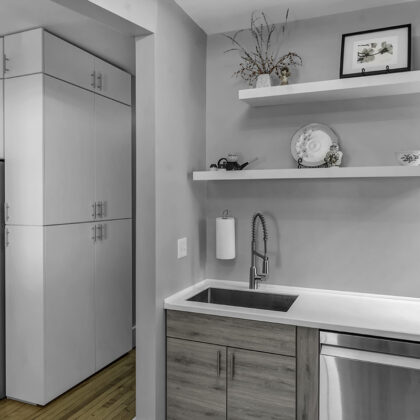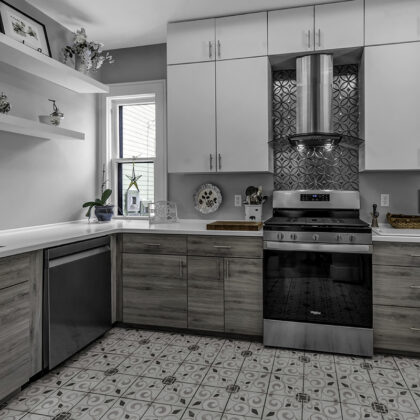 Previous
Small City Kitchen
This kitchen was designed for a couple who remodeled their 19th-Century city home to accommodate modern living. The nature of the L-shaped space combined with the existing window location, multiple doorways, a support beam and a chimney made it a challenging project. The talented design team used the flexibility of Showplace to accomplish exactly what the homeowners wanted.
They ended up wrapping the tall pantry cabinets around the fridge, concealing the chimney bump out in the process to provide a seamless, functional final product. Since the home is located in a historic preservation district, the homeowners couldn't relocate or alter the window size. The workaround was to incorporated it in the corner, providing natural light and ventilation. The homeowners love every detail of their new space!
Project designed by Acme Cabinet Company in Buffalo, NY.
Projects You Might Like
Looking for more inspiration? Browse more projects and homes Showplace has been a part of.