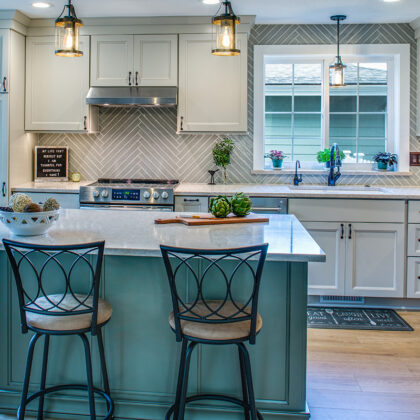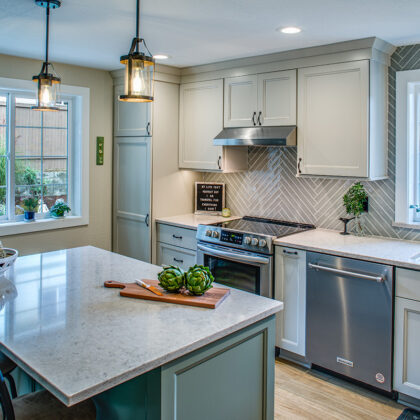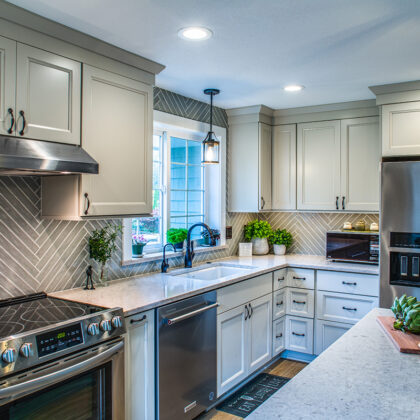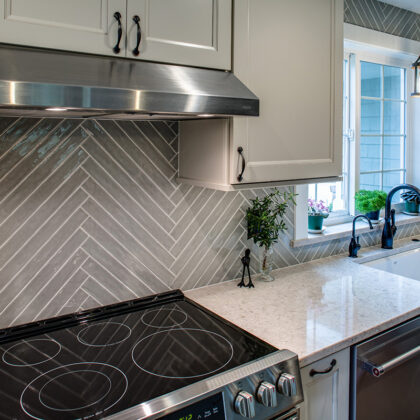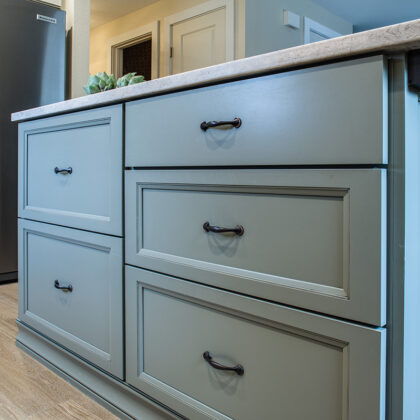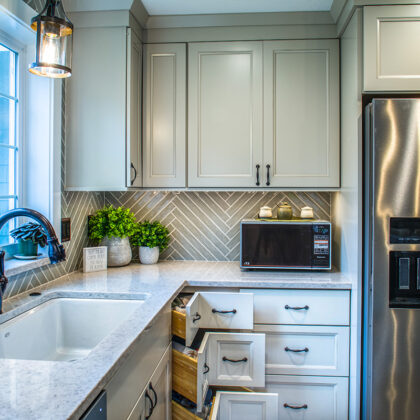 Previous
Soft Green and Gray
The home originally had a generic builder-grade kitchen, so the homeowners felt there was room for improvement in both layout and design. The main goal was a more open kitchen space, both for having family over and for flow into the living room. The original layout had heavy soffits and a large dividing peninsula that chopped up the small townhouse space.
One very important aspect of the remodel was striking the right balance between a warm and inviting atmosphere and specific style preferences, including an element of green – the homeowner's favorite color. They combined the soft feel of Light Mocha paint on the perimeter cabinets and the inviting warmth of Moss Green on the island. The finished project is the perfect "wow factor" the homeowner was looking for.
Project completed by North Haven Remodeling in Bellingham, WA.
Projects You Might Like
Looking for more inspiration? Browse more projects and homes Showplace has been a part of.