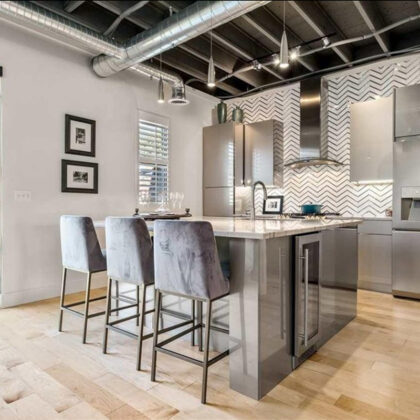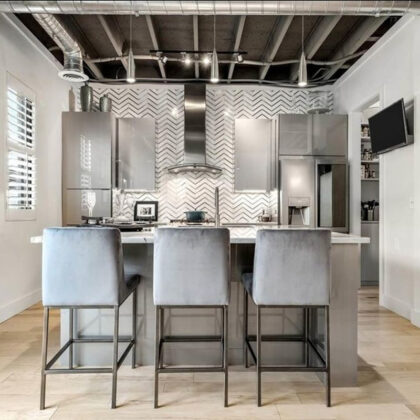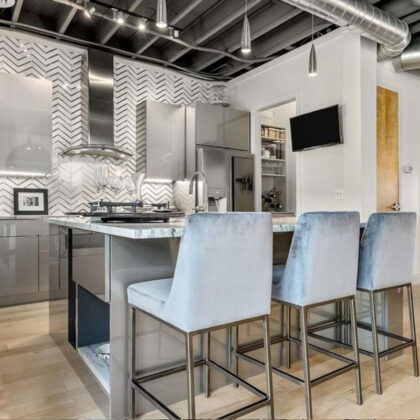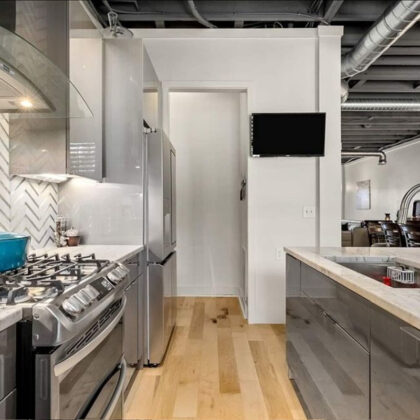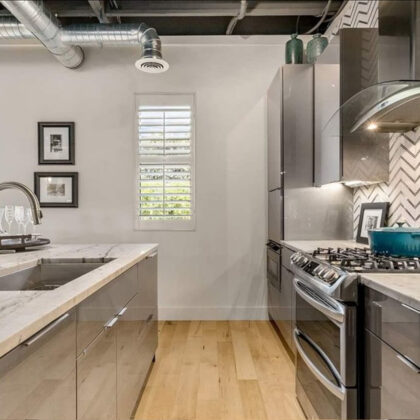 Previous
Southside Sleek
The homeowners wanted to update their existing cabinets to a more sleek and industrial look, hide countertop appliances and to
provide better access to the refrigerator. The home is a condo, so the designer had to work within the parameters of the existing plumbing and electrical connections, as well as, condo rules.
By increasing the size of the island, they were able to place the paneled drawer dishwasher and an under counter wine fridge there. An appliance cabinet was designed to house the coffee maker above the microwave base. This cleared the countertop of appliances and
created symmetry at the cooking wall. A doggie bowl cabinet was added at the island to remove them from the floor.
The homeowners love the overall sleek look and increased functionality of this Showplace kitchen. Being able to add storage space, doggie bowls, and hide some appliances in the island without compromising design was a big win for this challenging project.
This kitchen won first place in the Small Kitchen Design category of our 2021 Design Contest.
Designed by NeedCo, Inc. in Bessemer, AL.
Kitchen
Surface Type
High Gloss Acrylic Patterns
Surface Color
Wired Mercury
Projects You Might Like
Looking for more inspiration? Browse more projects and homes Showplace has been a part of.