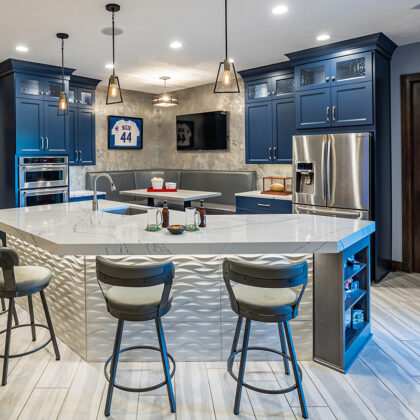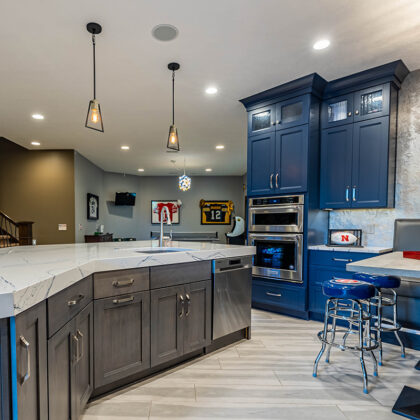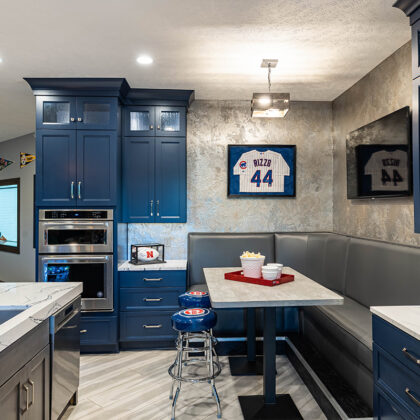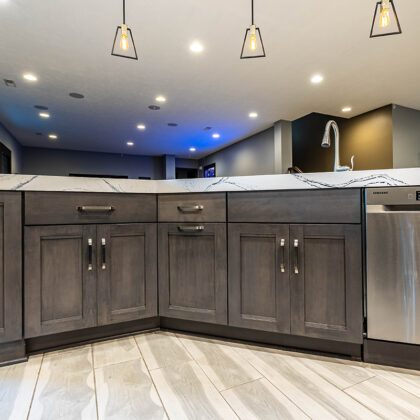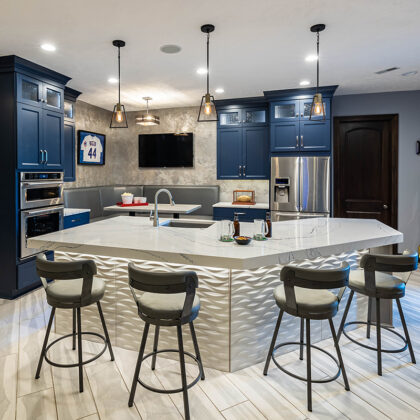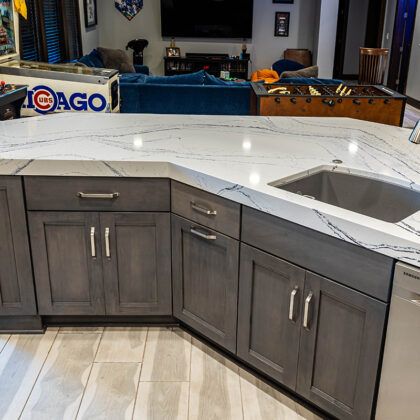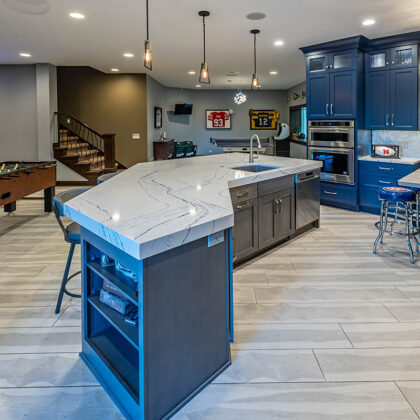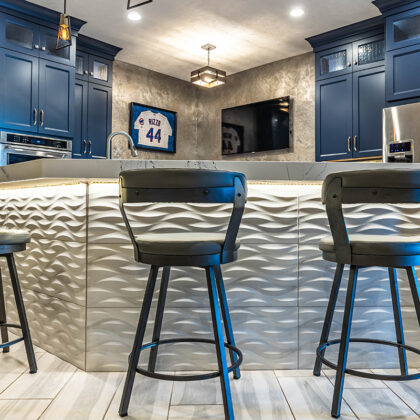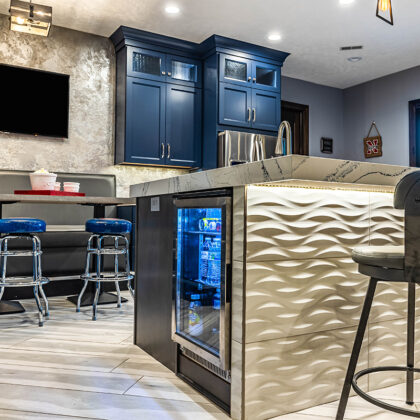 Previous
Sports Bar
The owner built this house nine years ago and never finished the basement bar. They had dreamed about it for along time and had some specifics in mind when they finally met with the design team at Lincoln Cabinet. The family's love of sports, especially baseball and the Chicago Cubs, needed to be represented in this space. They also needed it to fit the overall feel of the home and still be sophisticated. This large family also spends a lot of time playing games of all kinds, so they needed a table built into the design.
Using Showplace cabinets in the Naval paint color with Sutherland door helped the team bring in the Blue from the Cubs. The island accents the space in maple wood with Thunder stain. The gray with slight blue undertone works perfectly! Decorative lights, glass doors and faux finish wall treatment bring in a more elegant feel.
A raised bench and movable counter height table for game nights was included in the design. The back of the island has a wavy looking tile for durability, also bringing a little of the feel of the pool that's just off the bar. A built in oven/microwave, dishwasher, full-size refrigerator, and beverage refrigerator completes this bar and make it great for large gatherings!
The owners use the space often. It works for their kids' gatherings for everything from Homecoming to informal get-togethers. They use it to watch sporting events and to host Christmas. This multi-functioning space gets all the love from this family and they wouldn't change a thing!
This project won Second Place in the New Products category of the 2022 Design Contest.
Designed by Lincoln Cabinet in Lincoln, NE.
Island
Projects You Might Like
Looking for more inspiration? Browse more projects and homes Showplace has been a part of.