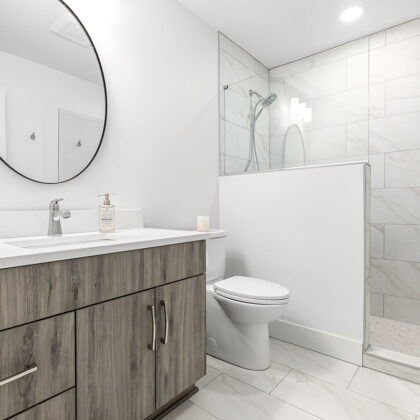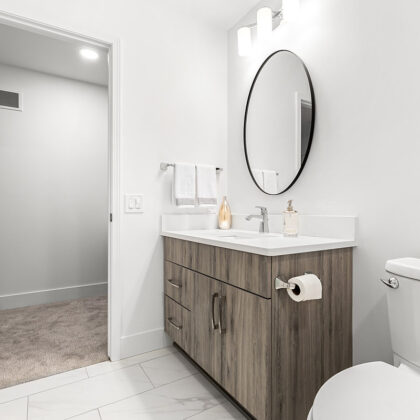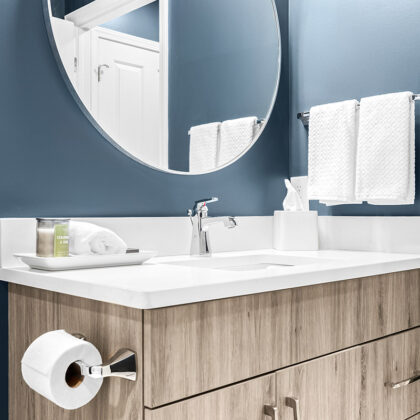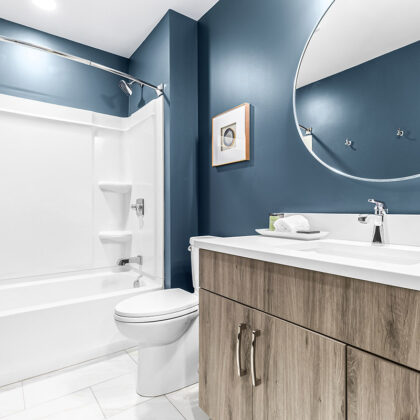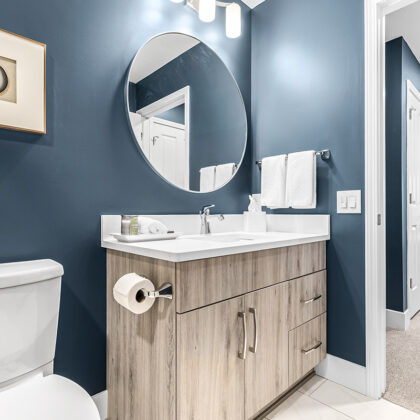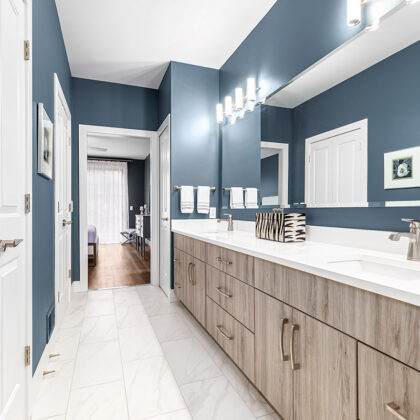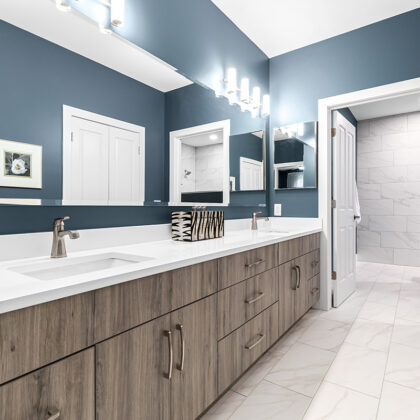 Previous
Textured Elegance
The homeowners wanted to elevate their daily routine with our stunning remodeled bathrooms, each exuding a contemporary charm that's as functional as it is fashionable. Through the creative use of textured melamine surfaces and quality craftsmanship, they now have three distinct and stylish spaces that redefine their morning ritual.
Meticulous attention to detail is evident in every corner, from the chic vanities adorned with textured melamine surfaces to the seamless integration of modern fixtures and design elements. These remodeled bathrooms embody the perfect balance of aesthetics and practicality, ensuring ample storage without compromising on style.
Designed by MJ Kitchen & Bath in Plymouth, MI.
Bathrooms
Surface Type
Textured Melamine with Grain
ID
SH761091.761090.761088.00
Projects You Might Like
Looking for more inspiration? Browse more projects and homes Showplace has been a part of.