Here are the instructions to properly remove bracing from a new Showplace Walk-in Pantry cabinet with the push-in door.
It is important to follow the steps below in order, so the structural integrity of the cabinet remains intact prior to installation.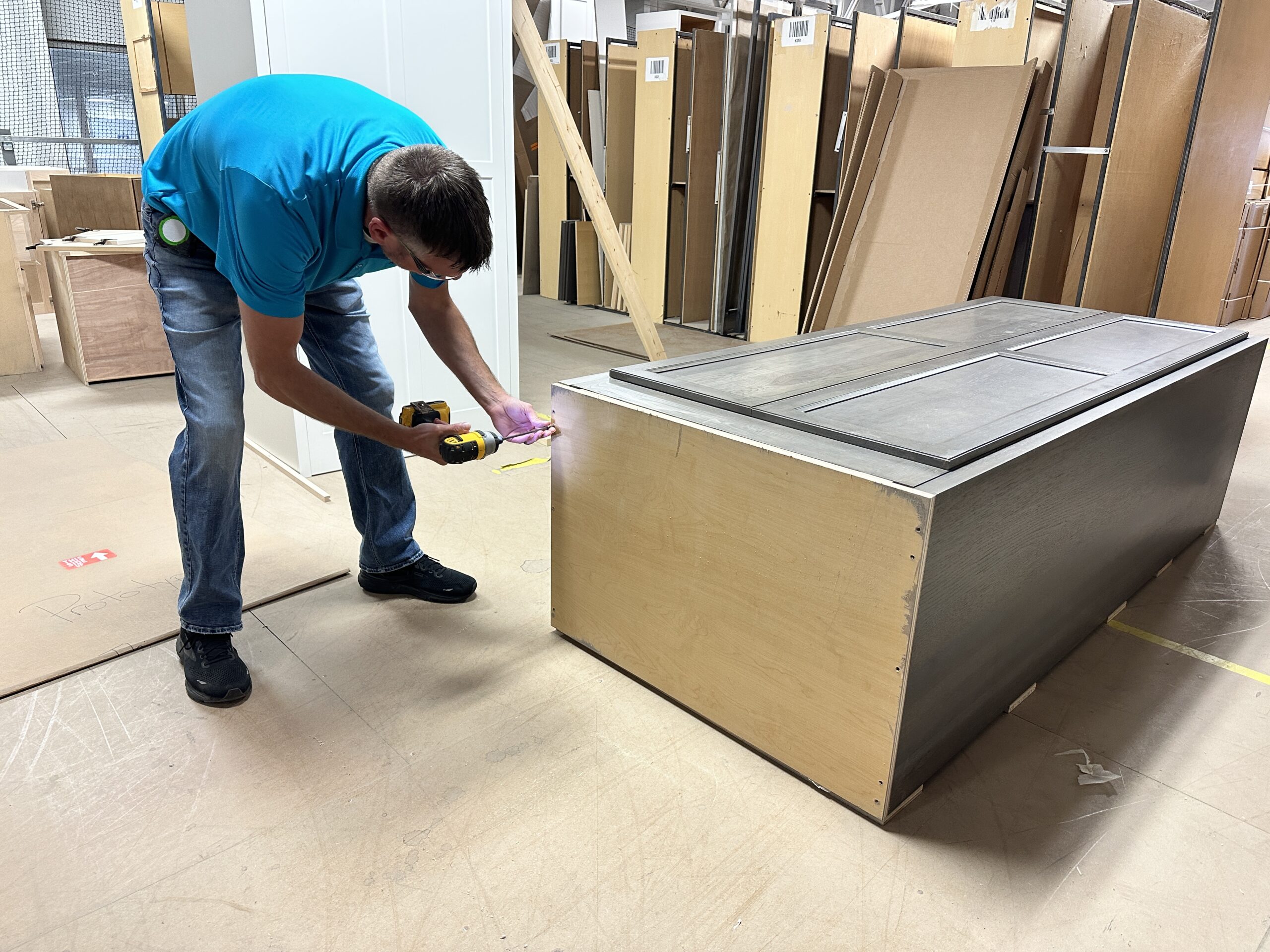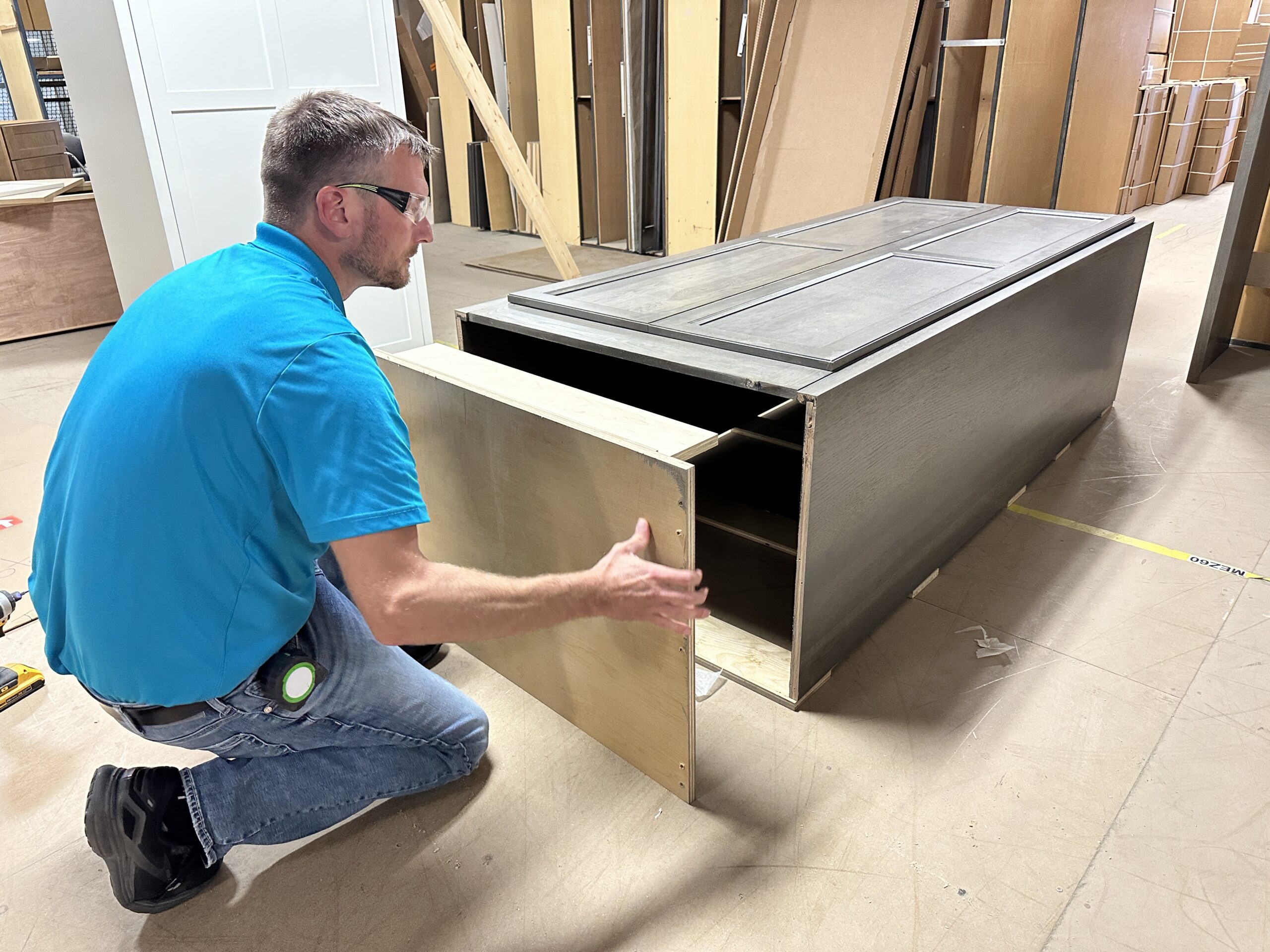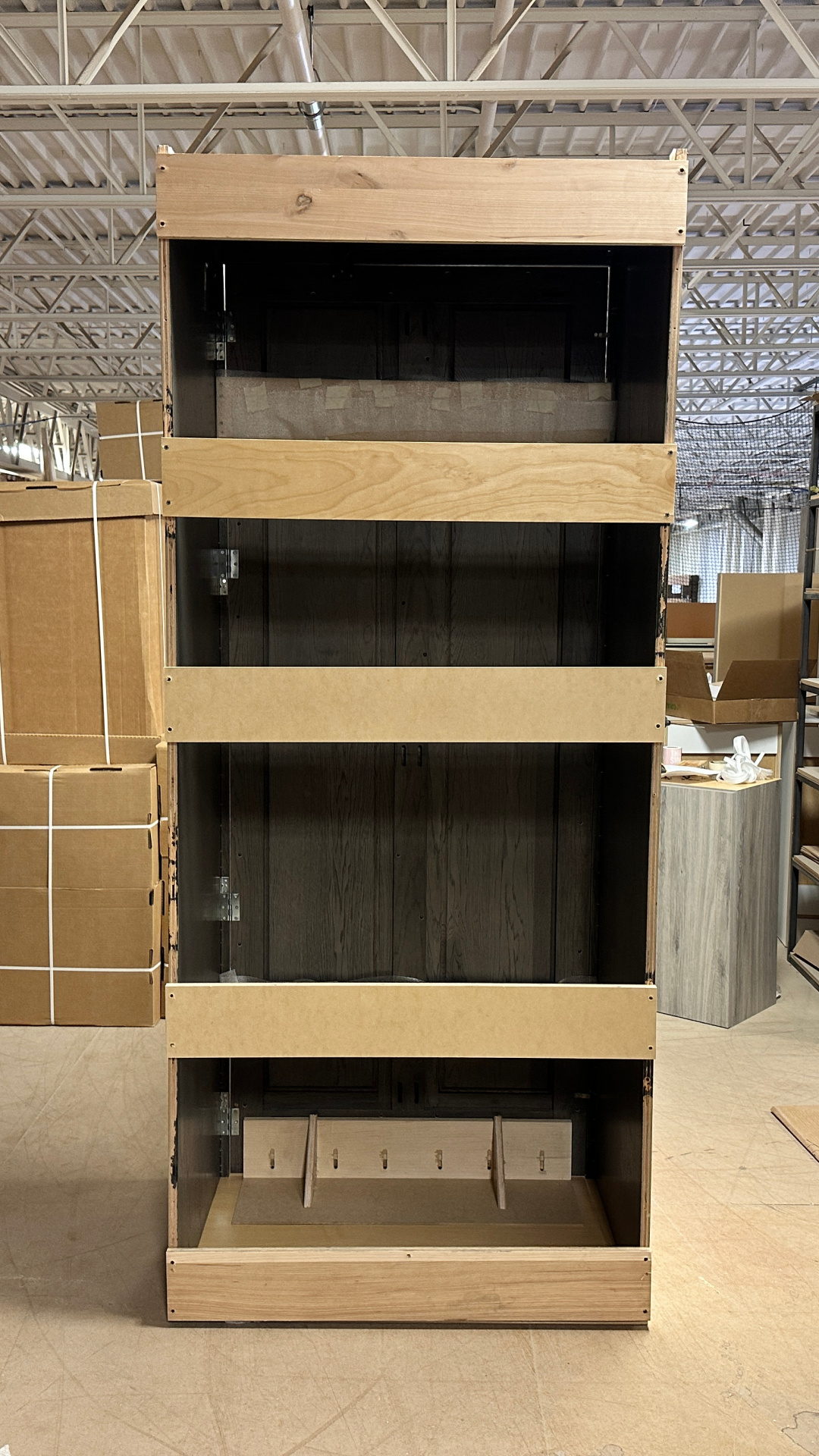 Remove Support Floor
1. Lay cabinet on its back.
2. Remove screws from bottom of false floor.
3. Remove and discard false floor.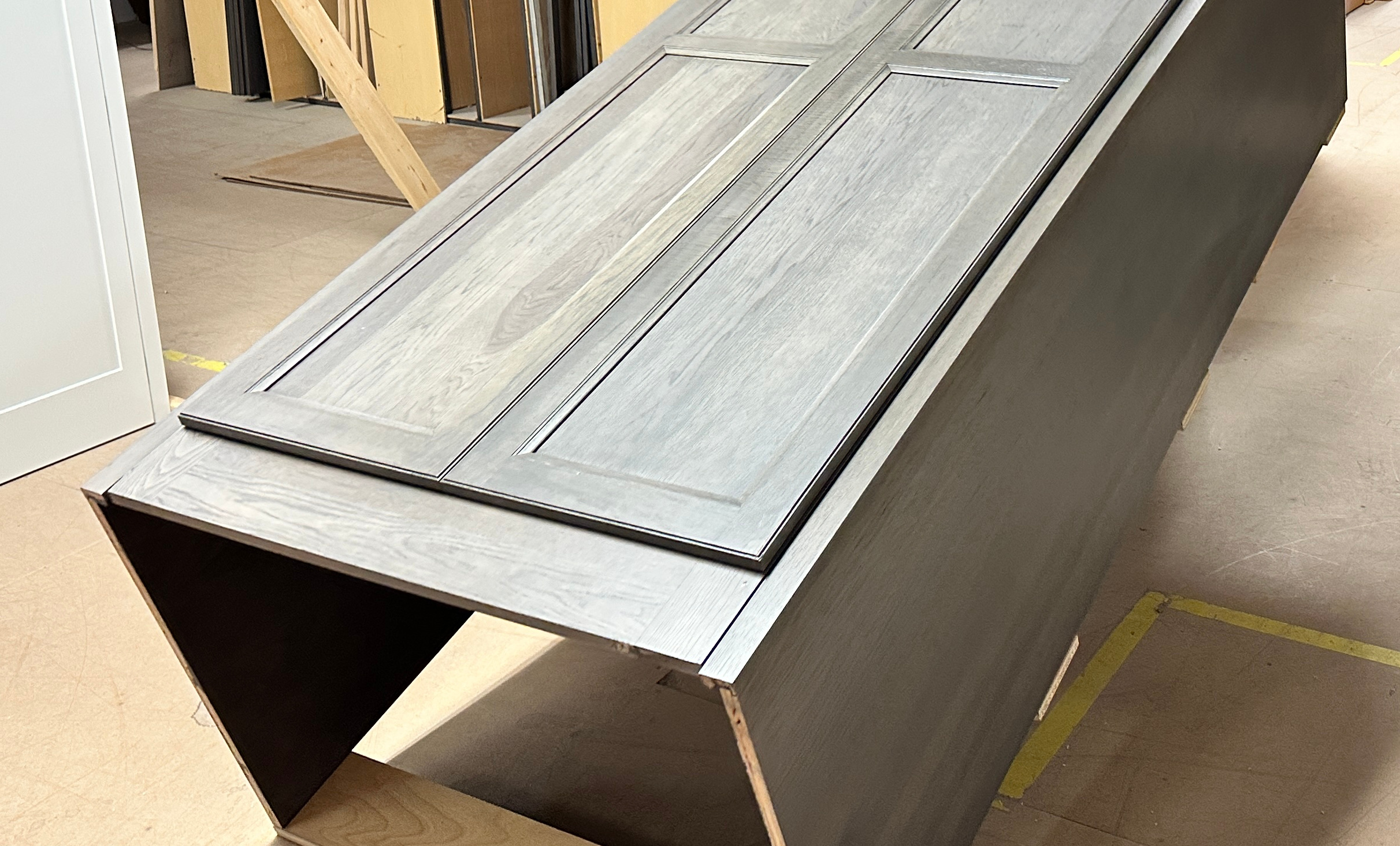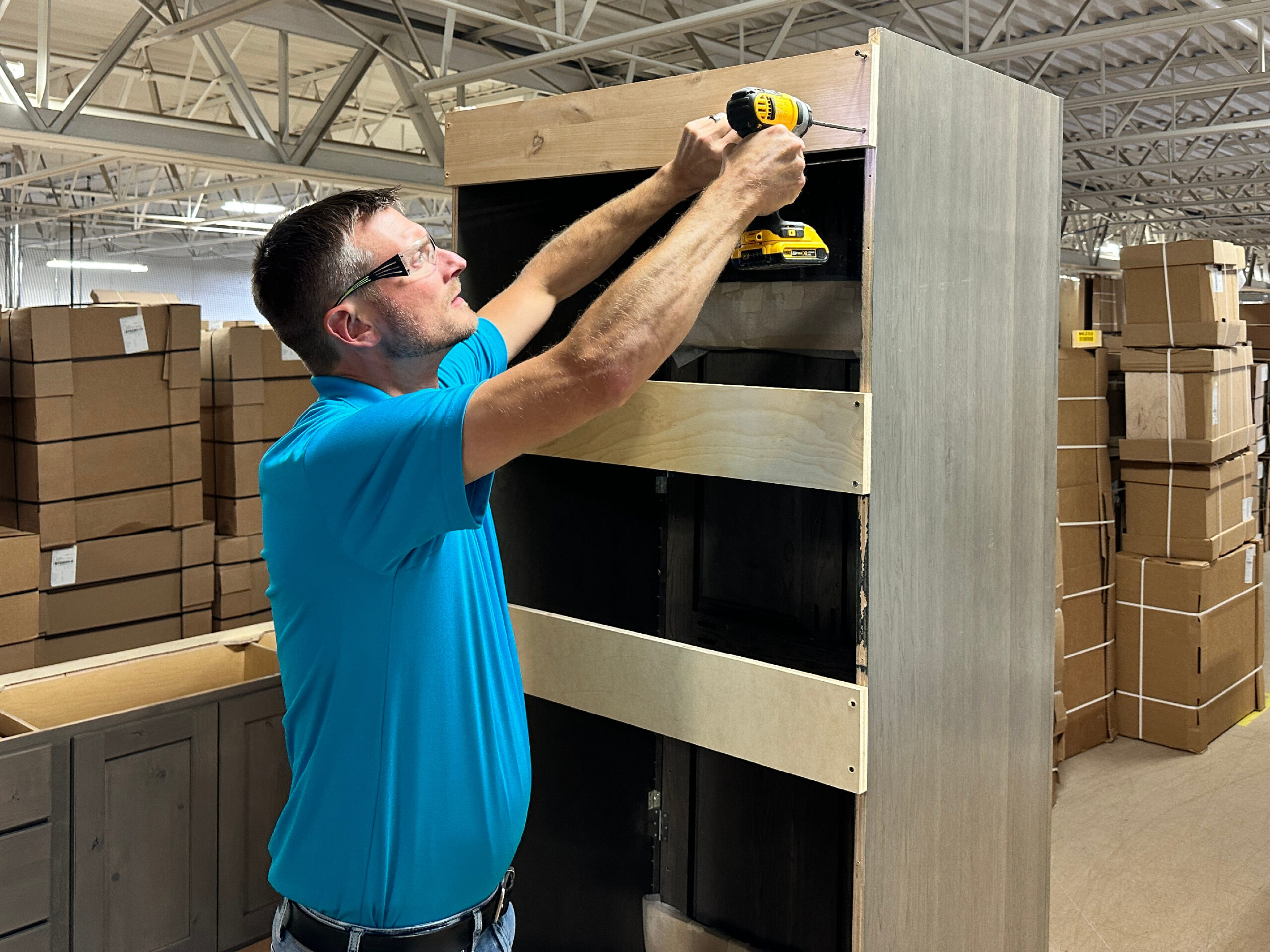 Remove Back Bracing
4. Set cabinet right side up.
5. Remove all horizontal bracing,
in pantry opening, from back of
end panels – starting at the top.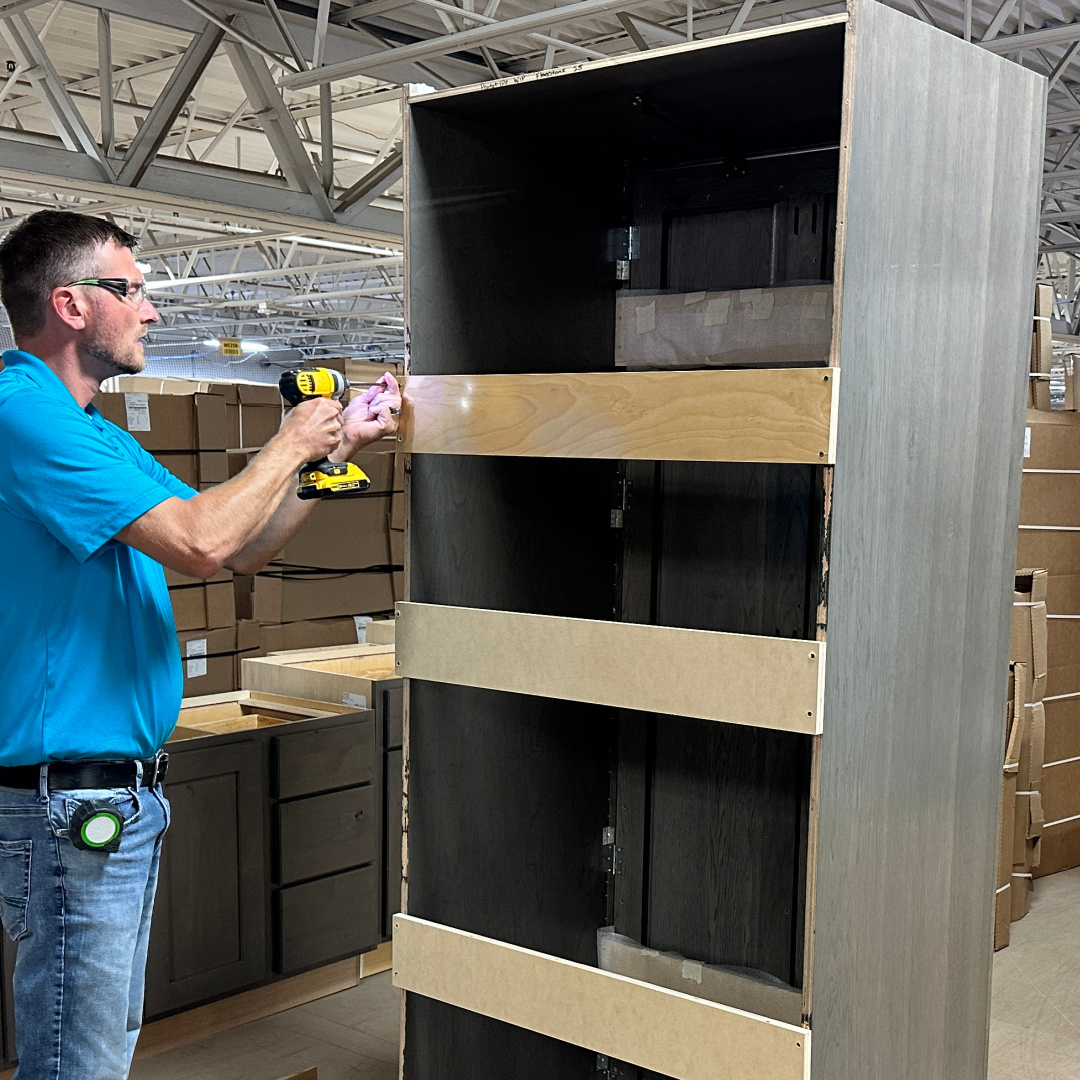 Remove Second Brace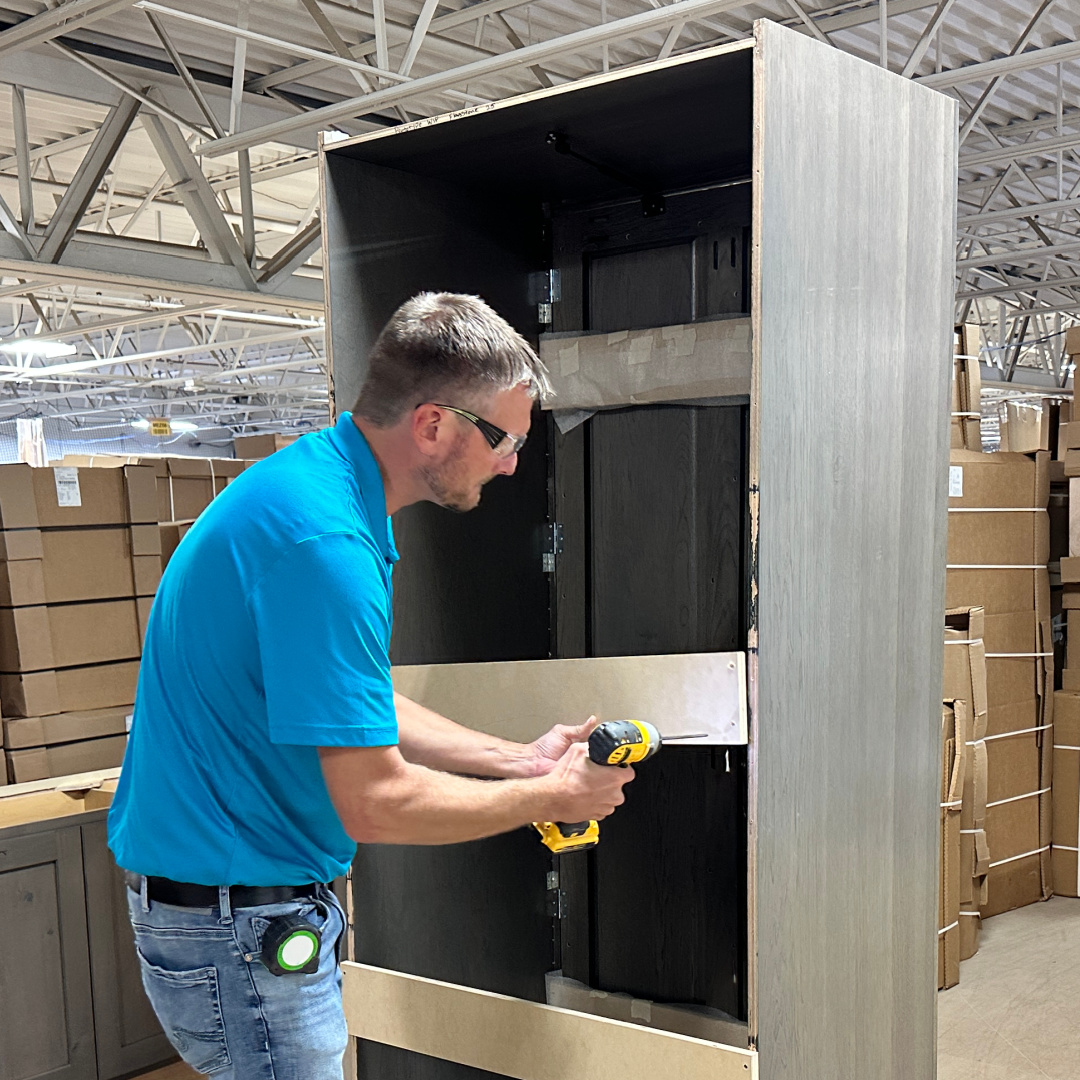 Remove Third Brace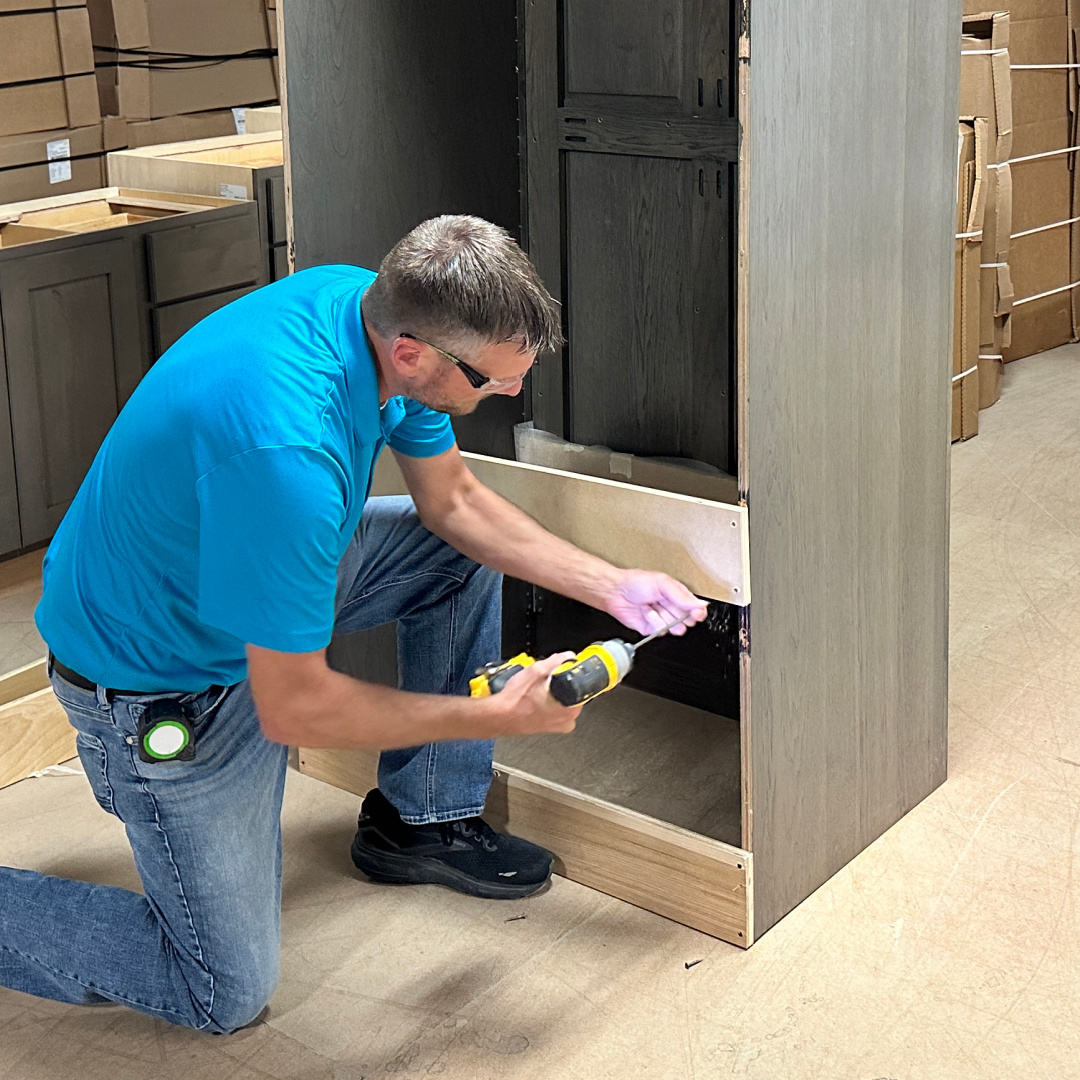 Remove Fourth Brace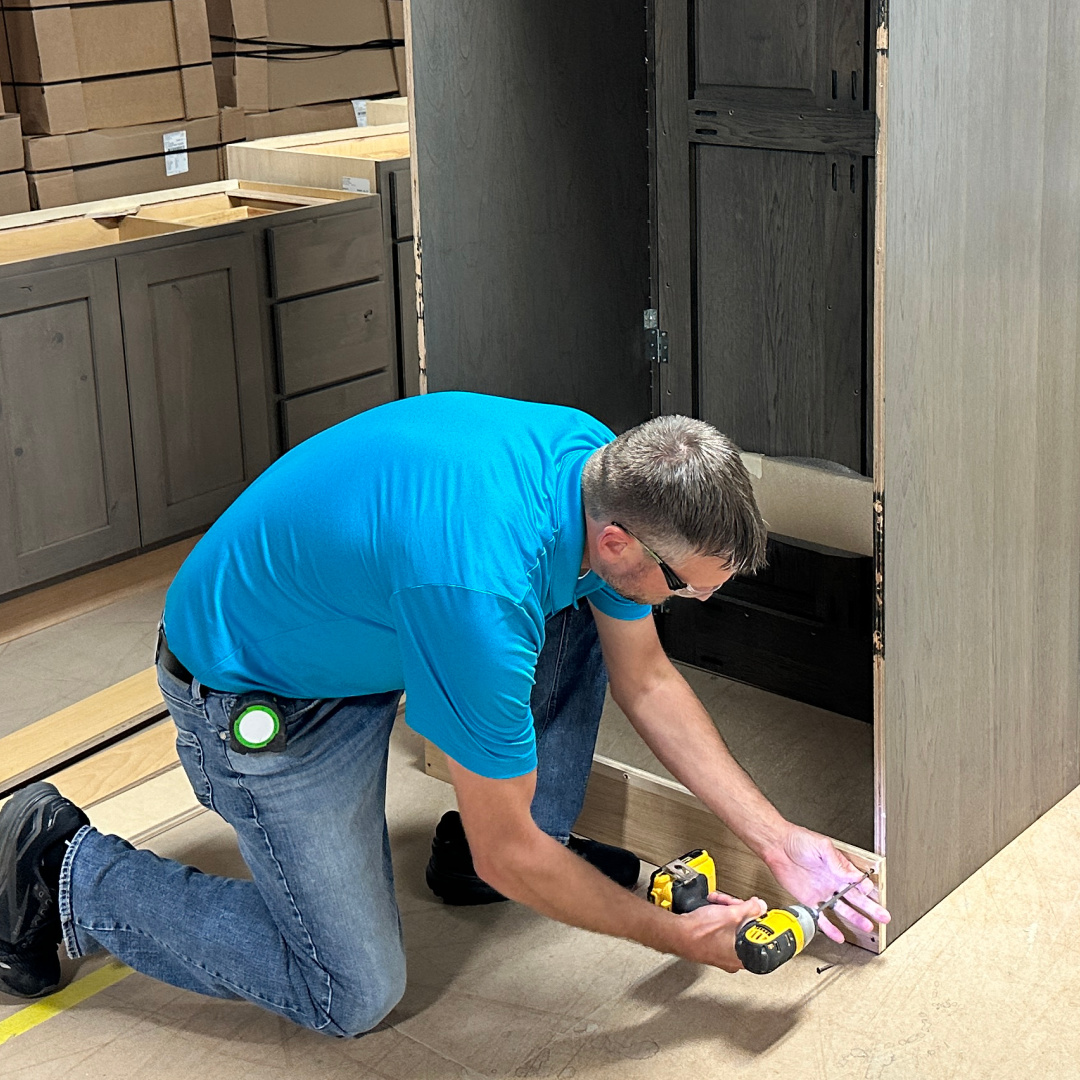 Remove Bottom Brace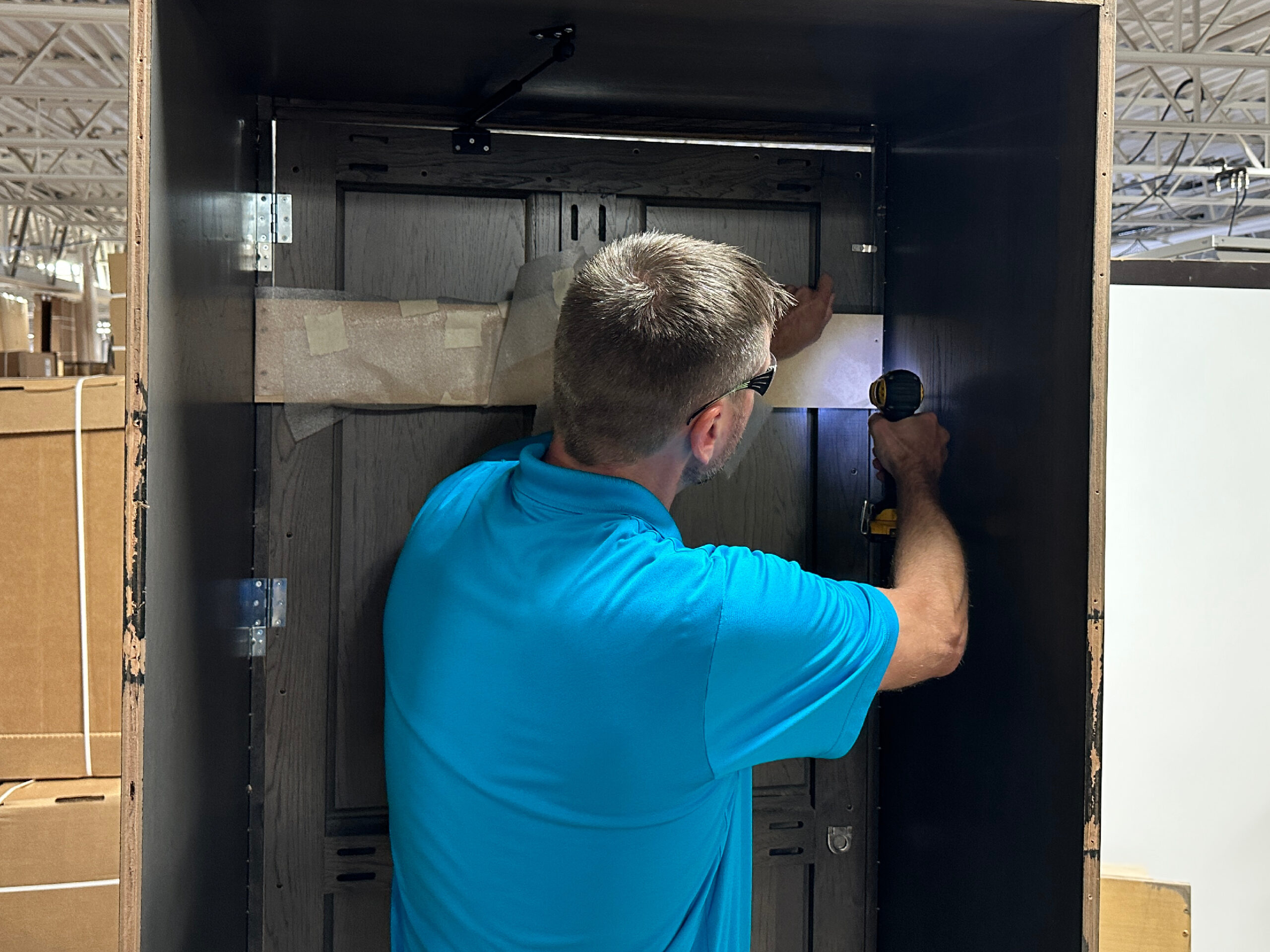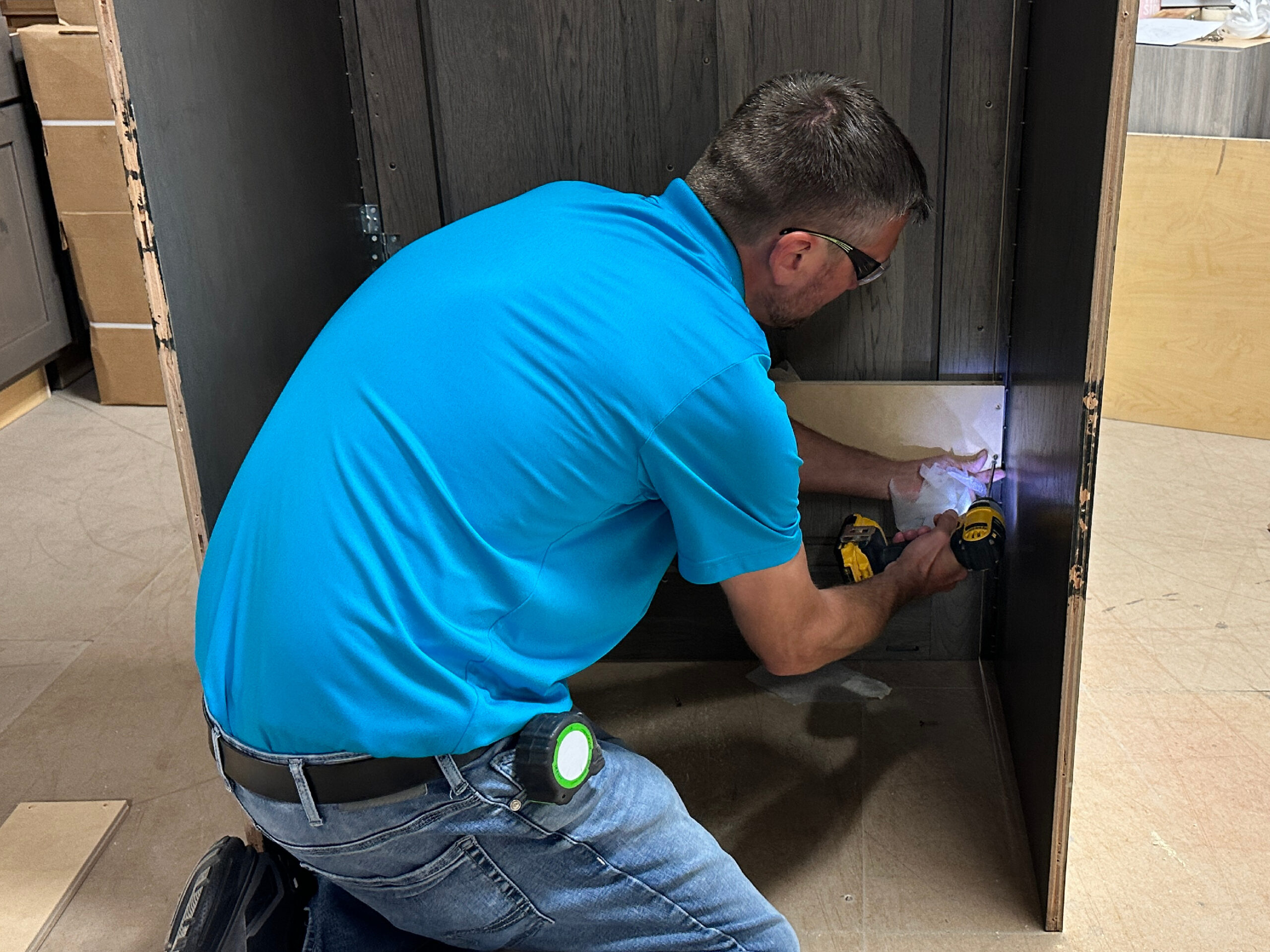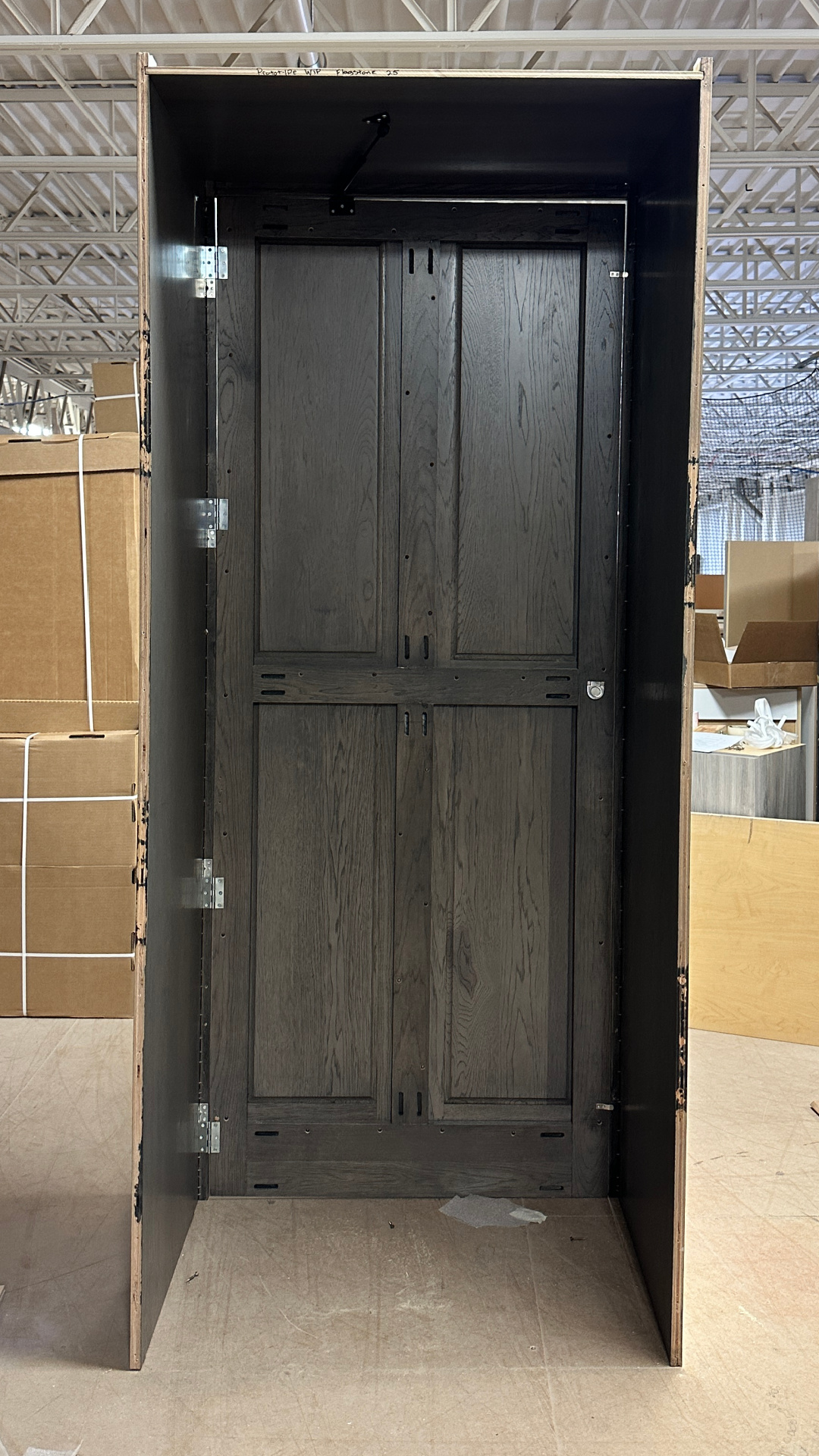 Remove Inside Bracing
6. Remove foam and bracing from back of face frame, in panty opening – starting with top brace.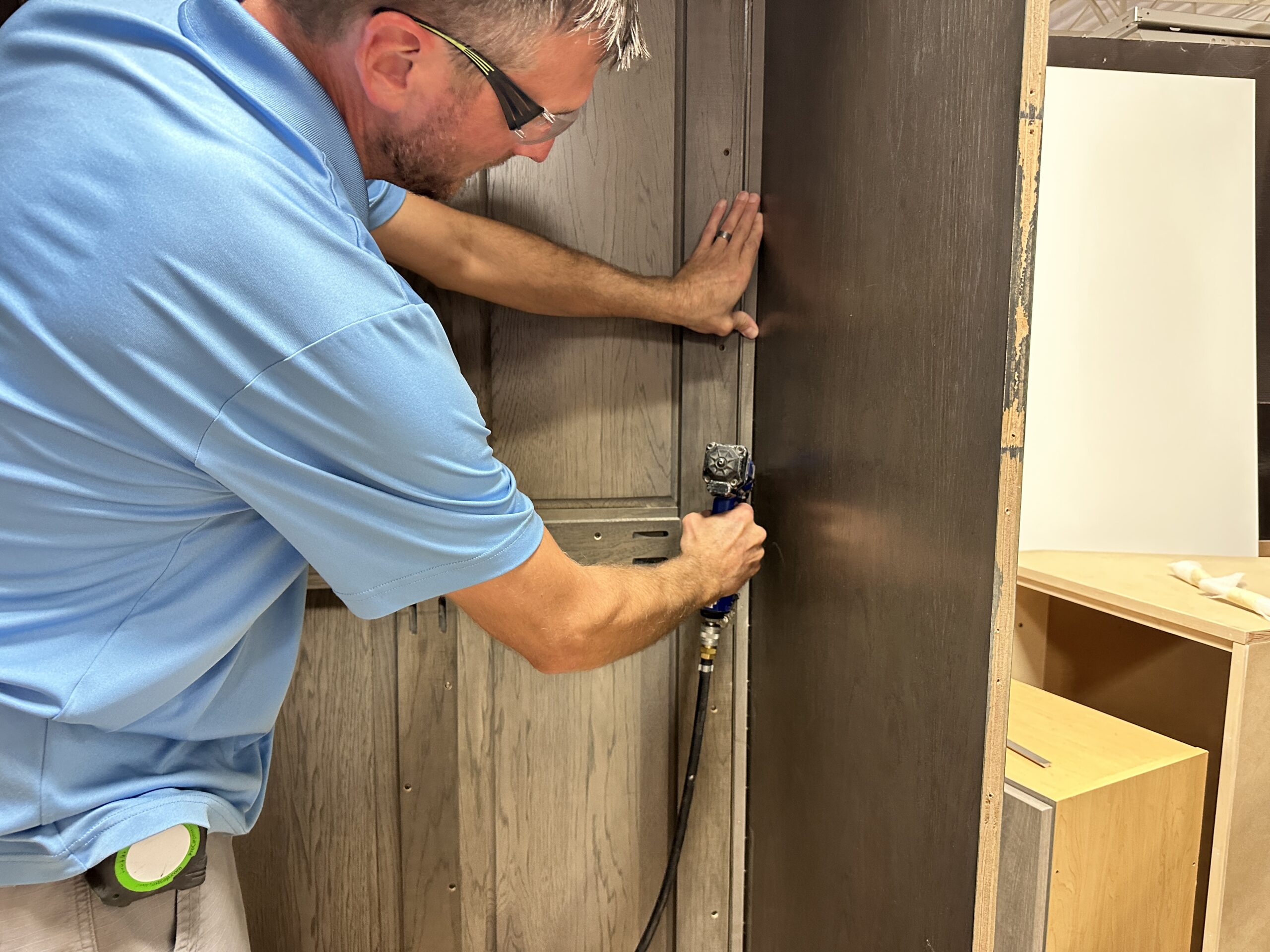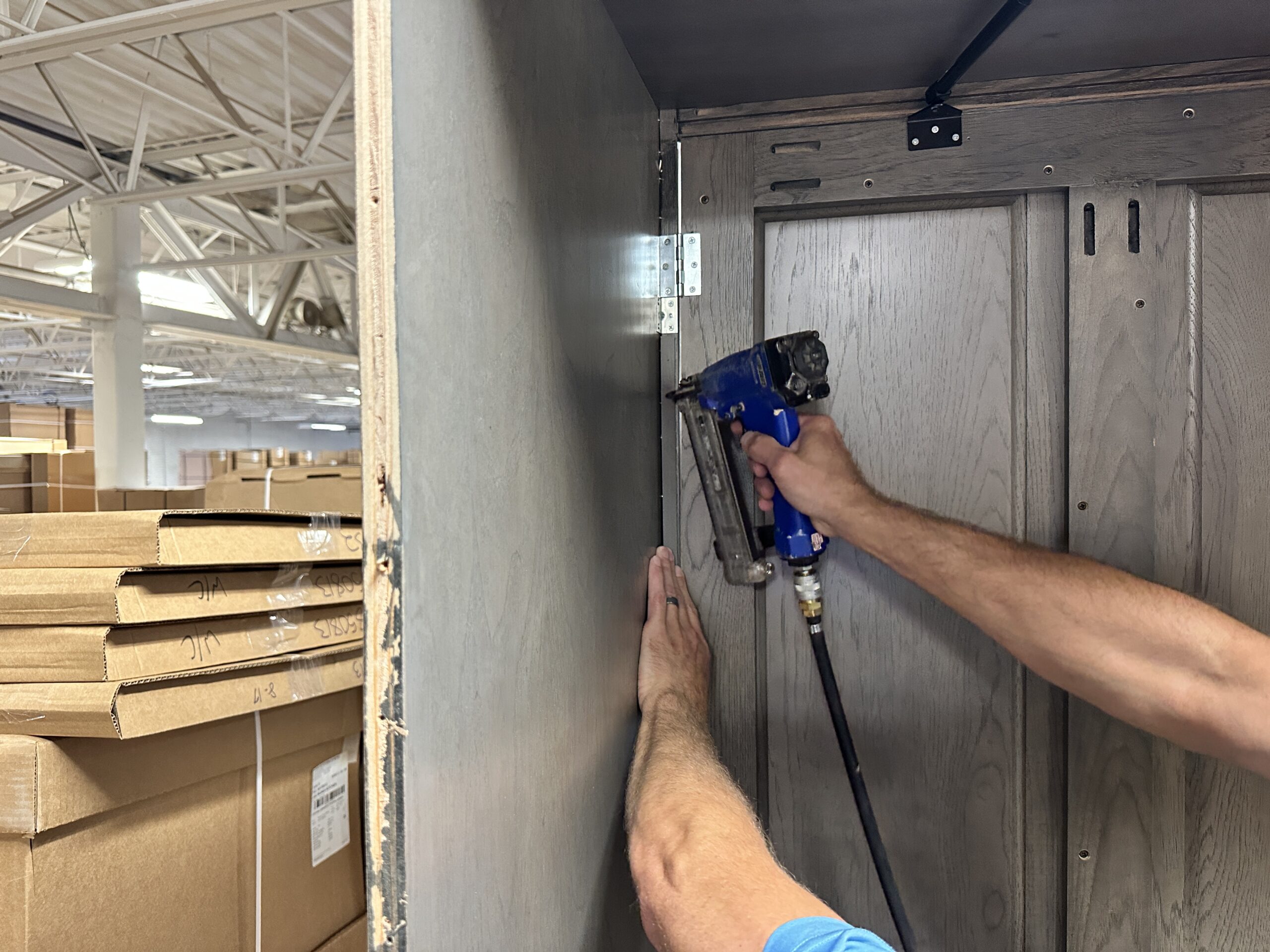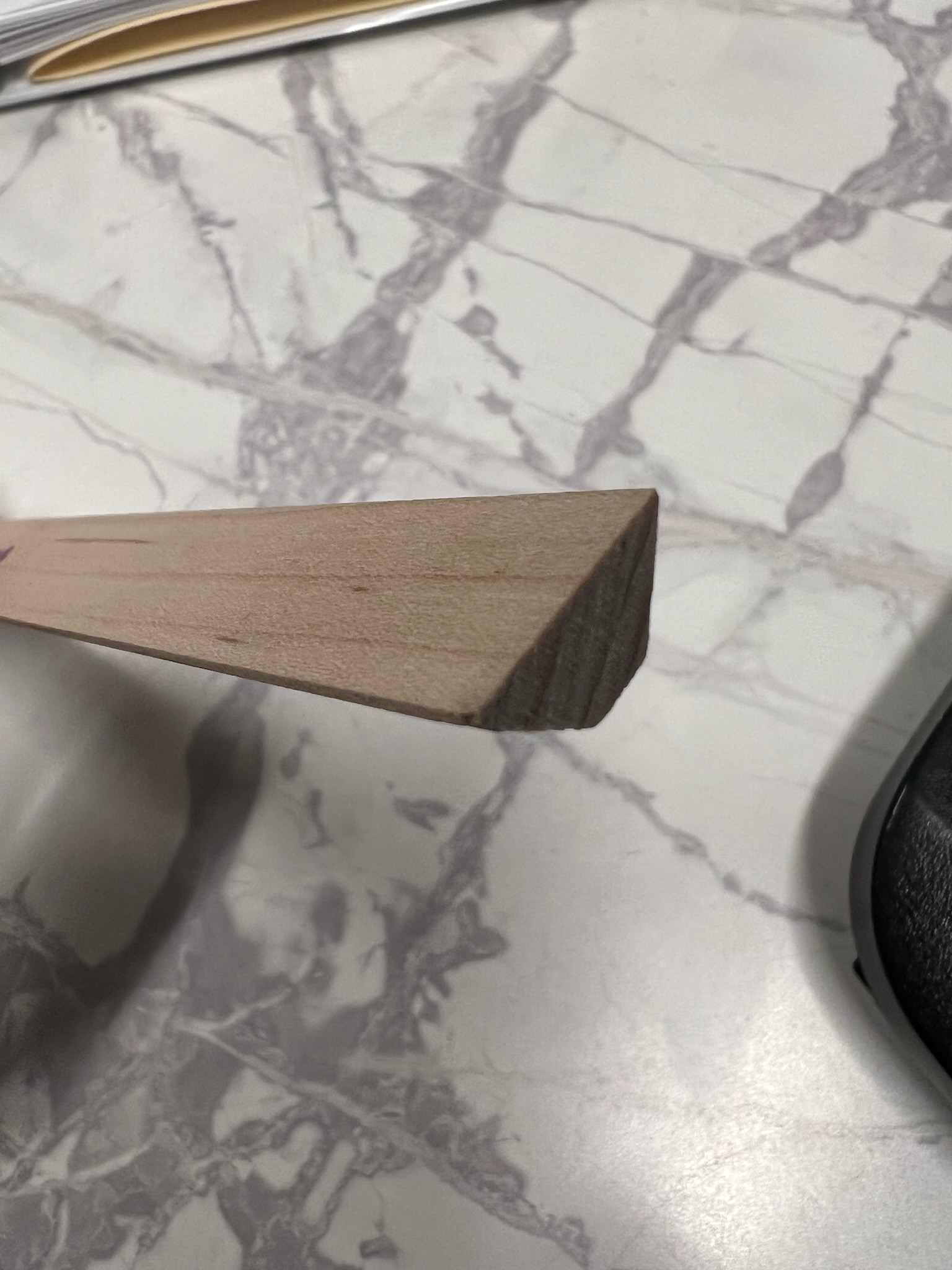 Install Corner Molding
7. Cabinet will come with 2 sticks of an angled corner molding.
8. Cut and pin (5/8") molding where back of stile and end panel meet, to cover staples and holes from bracing.
9. Cut and install molding between brackets/hinges.
Cabinet must be installed level and plumb to maintain reveals and for pantry door to operate properly.