Rustic woods have become a popular trend in home design for their natural beauty and ability to add warmth and charm to any space. Whether you're looking to create a cozy cabin feel in your living room or bring a touch of nature into your modern kitchen, rustic woods are the perfect solution.
Rustic wood cabinets add warmth and texture to a space, creating a cozy and inviting atmosphere. This style is particularly well-suited for kitchens that are open and spacious and is becoming increasingly popular in both contemporary and traditional kitchens.
From rich alder to light-toned hickory, there is a type of rustic wood to fit every design aesthetic. Rustic woods also have a unique character that comes from their natural imperfections, knots, and graining, making each cabinet or flooring truly one-of-a-kind.
Another great thing about rustic woods is their versatility. They work well in both modern and traditional settings, and can be paired with a variety of other design elements, from sleek stainless steel to cozy textiles. No matter the look you prefer, rustic woods can fit right in.
Characteristics
Rustic wood is known for its natural imperfections, knots, and graining. These unique features add depth and character to the wood, making each piece truly one-of-a-kind. Rustic wood also tends to have a more muted color palette, with a mix of light and dark tones that add depth to the space.
Keep in mind that we are unable to control knot amount or placement or grain or color consistency, and any occurrence of these natural imperfections are not considered warrantable.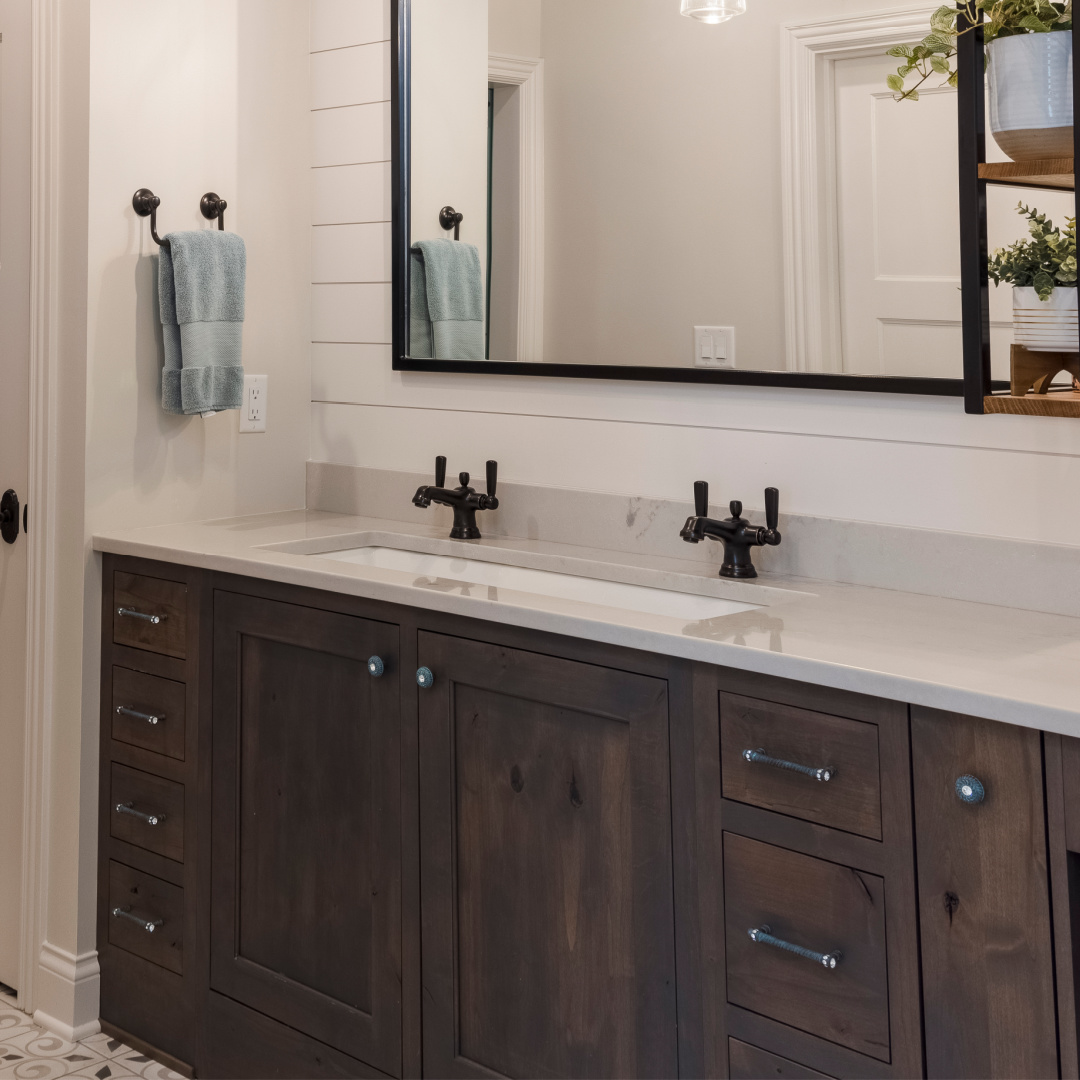 Versatility
Rustic wood can be paired with a variety of other materials, making it a versatile choice for kitchen or bath cabinetry. For example, you can pair rustic wood cabinets with a sleek, modern countertop for a chic, contemporary look. Or you can pair them with a natural stone backsplash for a more traditional, warm feel.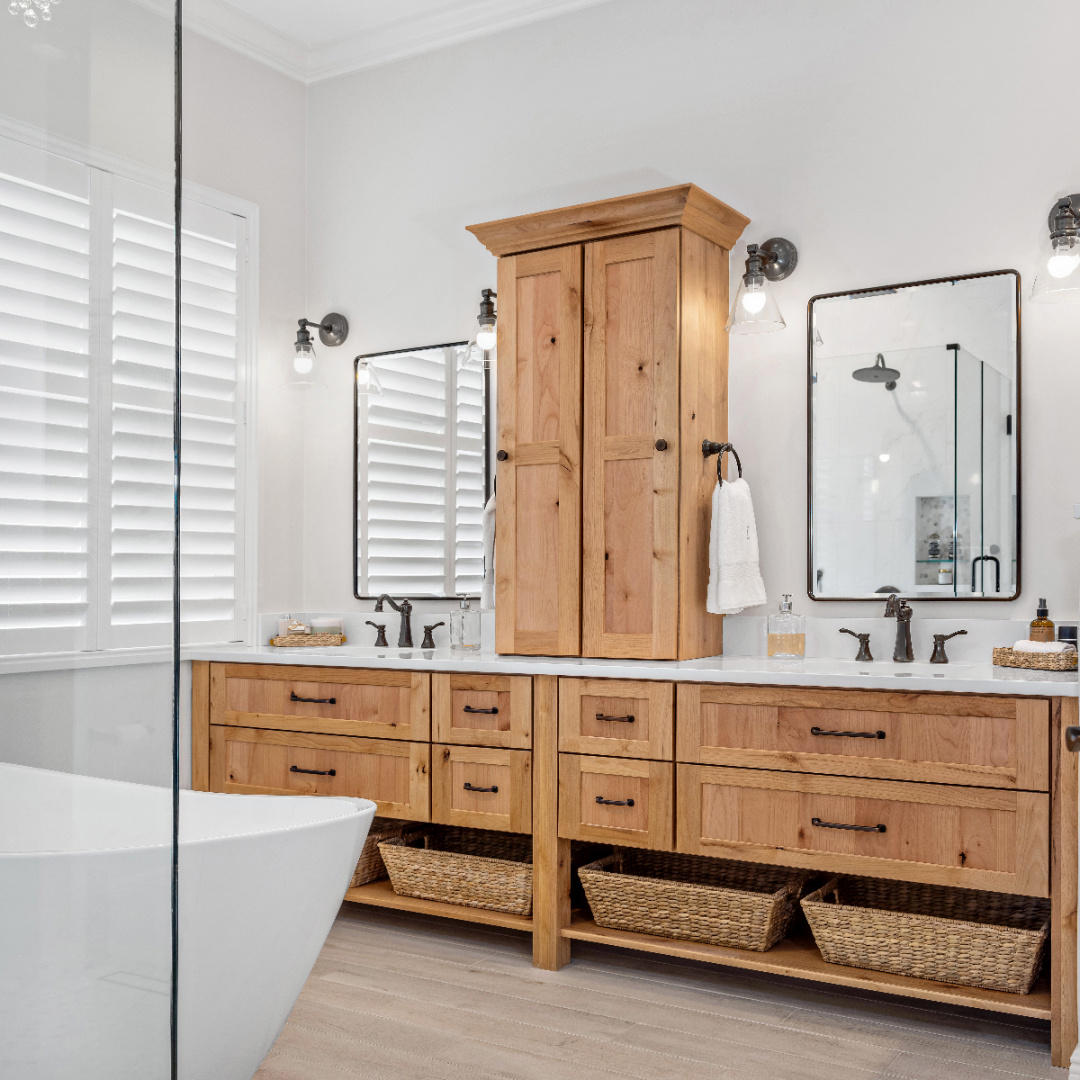 Durability
Rustic wood is also known for its durability and strength. Whether you choose alder or hickory, rustic wood cabinets can stand up to the wear and tear of a busy home.
Rustic Wood
Here are some examples of cabinets in our factory built with rustic woods. Notice the inconsistencies, which add to the beauty.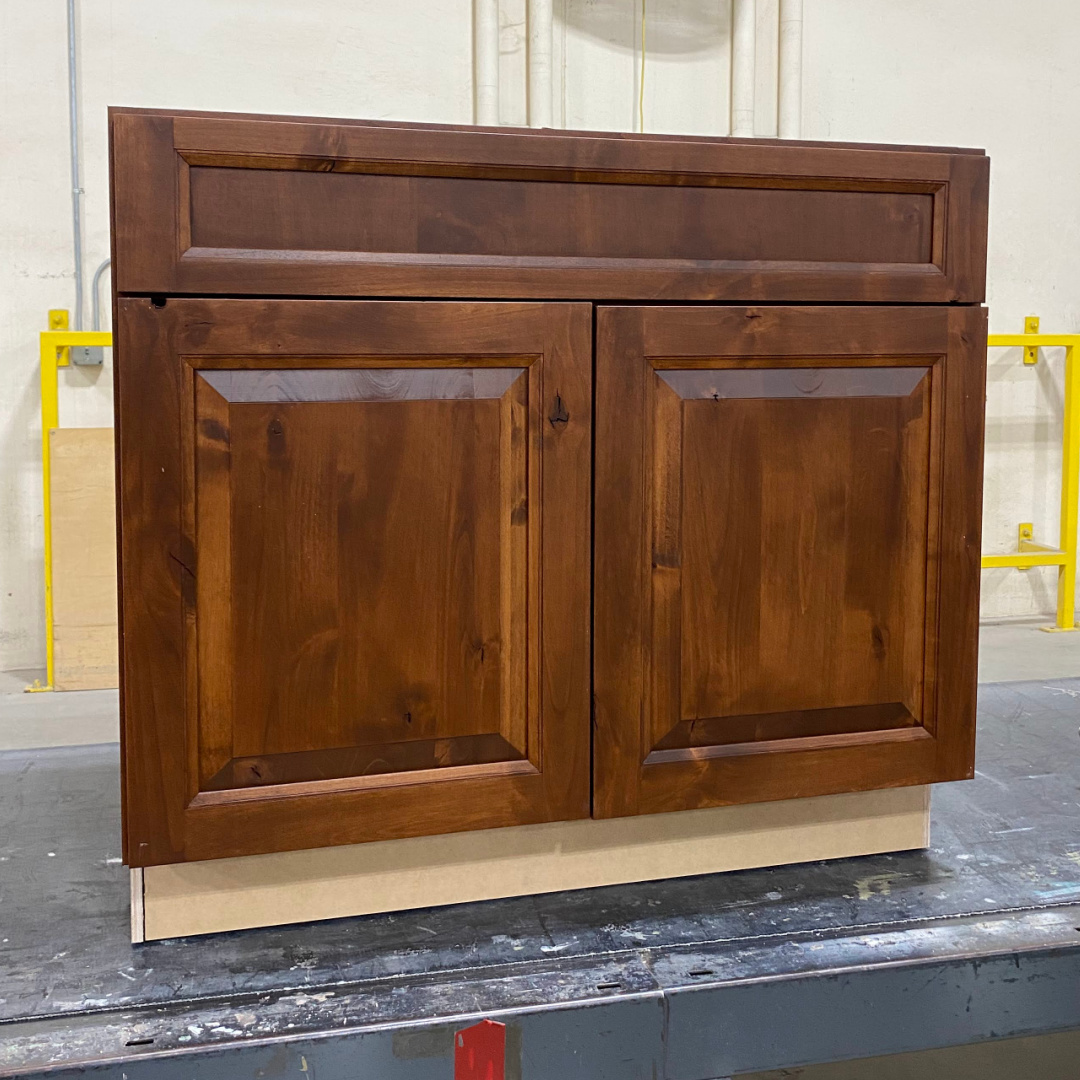 Color Variations
This cabinet is finished in our Autumn stain on rustic alder. Notice the light and dark areas? The inconsistencies are acceptable and would not be replaced as per the terms of our warranty.
Knots and Color
This cabinet is finished in our Driftwood stain on rustic alder. Some would prefer to have more knots or to have knots in other locations than near a door profile or a possible hardware location. Remember that we are unable to control knot placement or amount.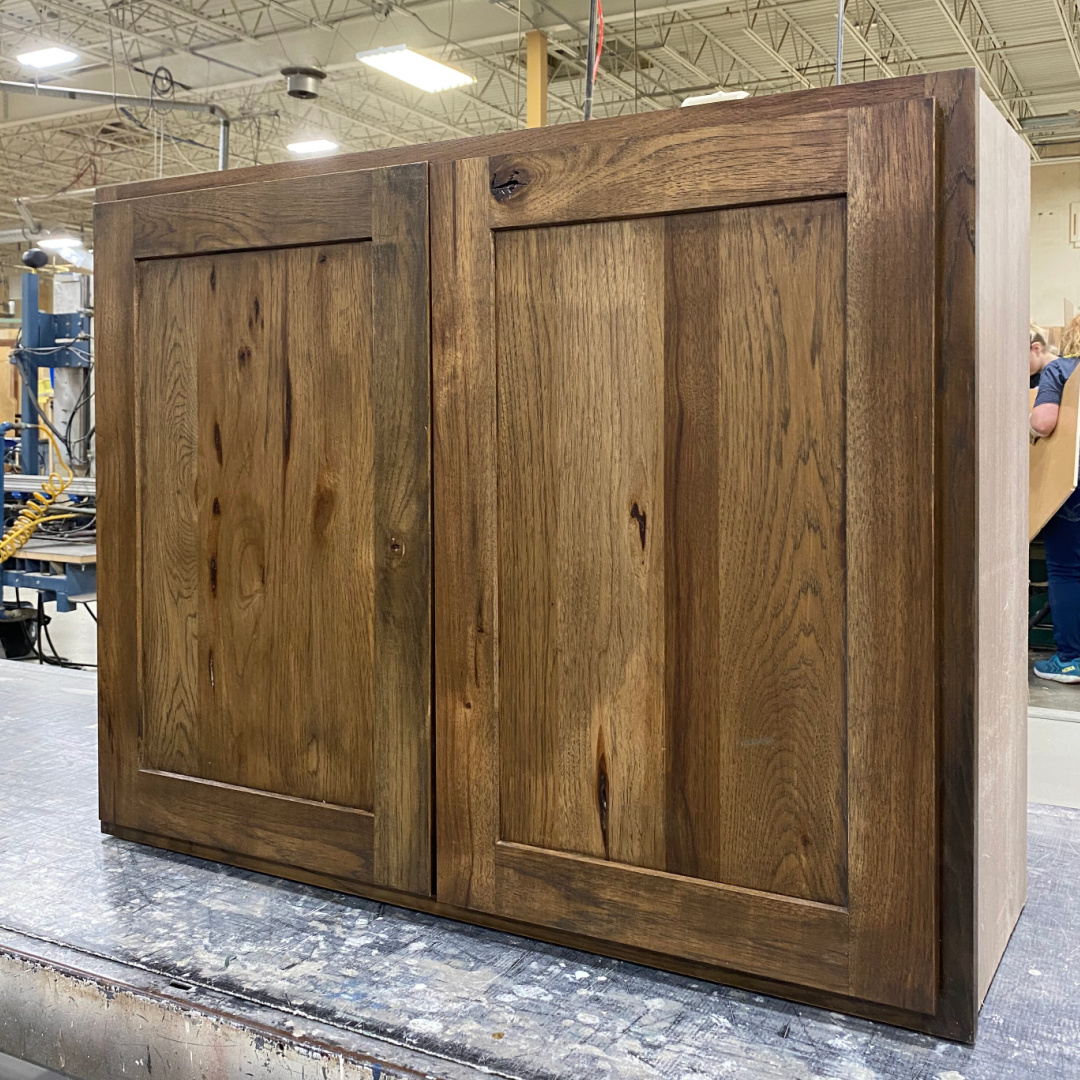 Color and Knots
This beautiful cabinet is finished in Tawny stain on rustic hickory. You may notice inconsistency in the color and number of knots per door. Random knots and color variations add character and are acceptable.
Variety
This cabinet showcases the beauty of rustic hickory with our Natural finish. The variety of wood tones and the random placement provide a gorgeous, rustic look.
Rustic wood cabinets are a popular choice for kitchens due to their warmth, versatility, durability, and unique character. Whether you're looking for a traditional or contemporary look, rustic wood cabinets can add natural beauty to your kitchen, making it feel cozy and inviting.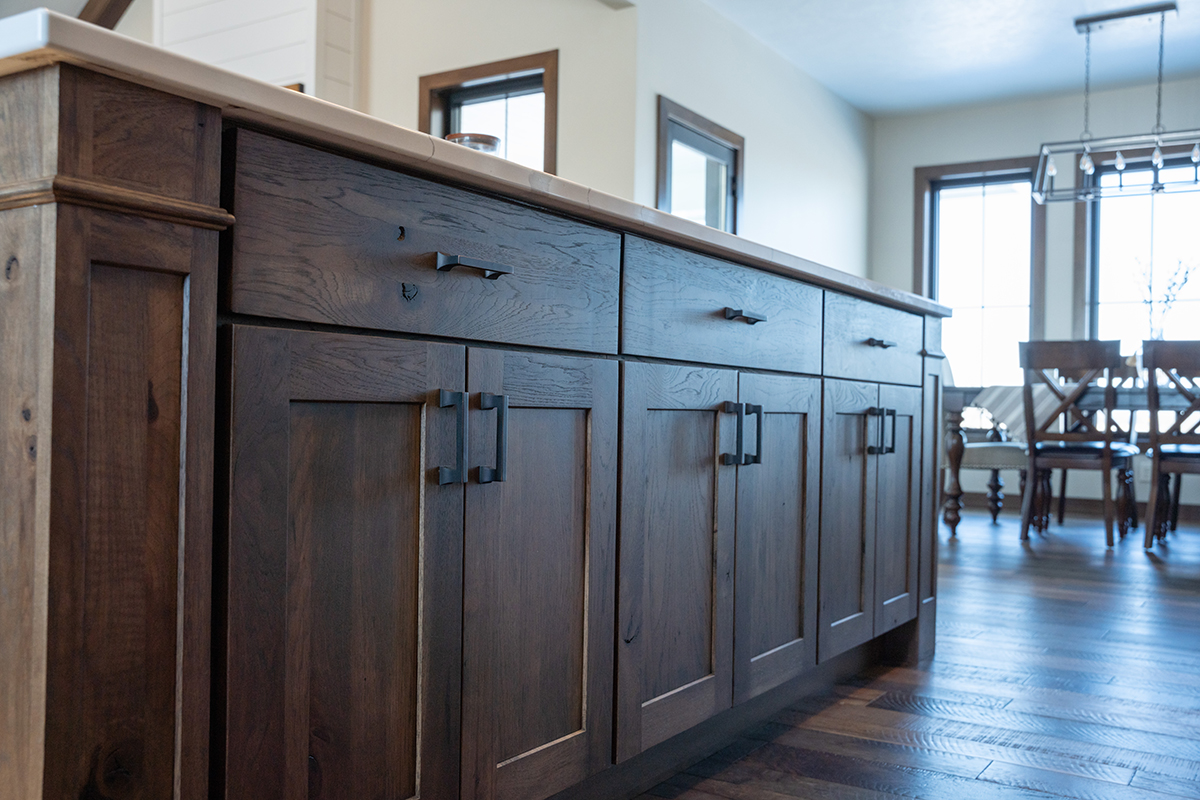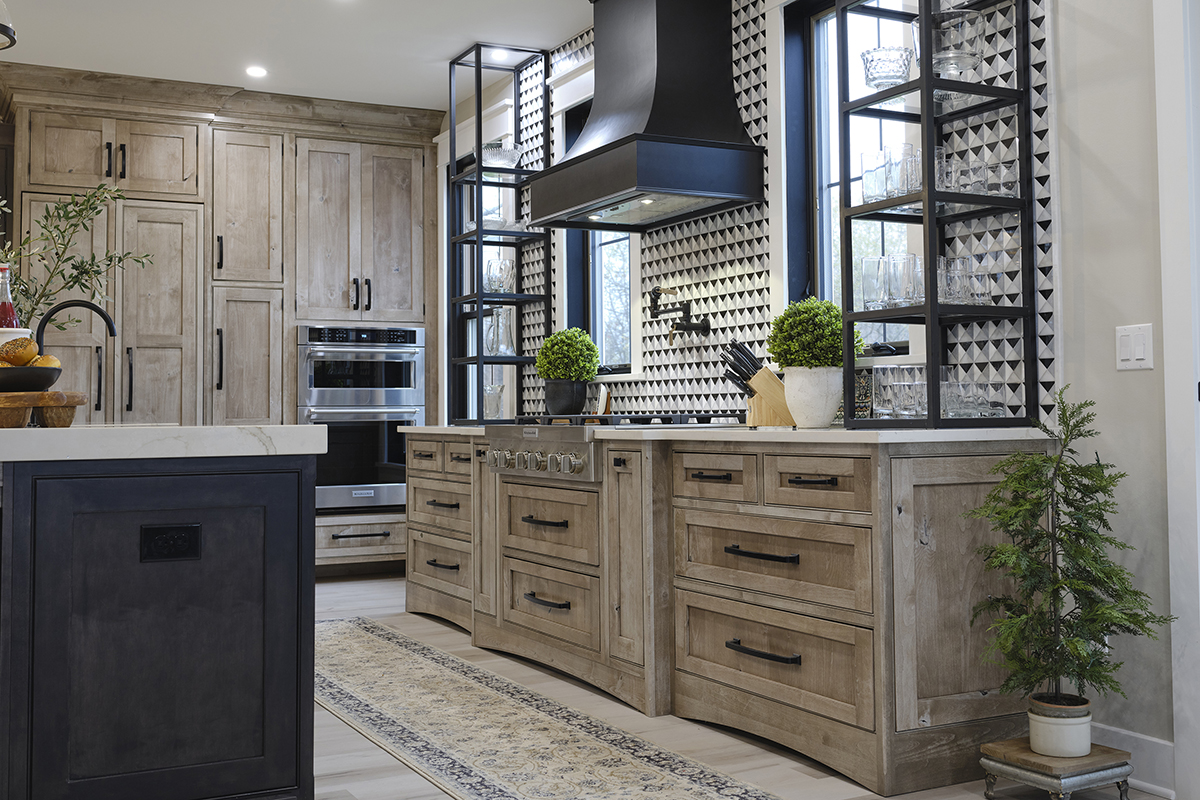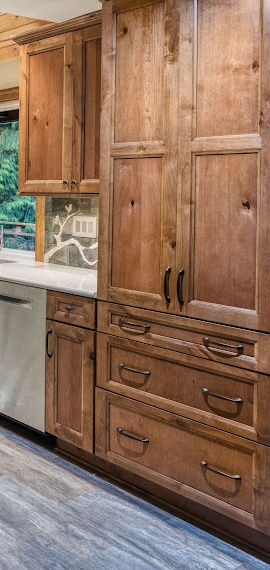 Let's get started!
Are you ready to add rustic wood cabinets to your home?
Connect with a local Showplace dealer to get started on your next home improvement project.