If your remodel budget is too small to do everything you'd like to do, save BIG money by refacing your original cabinets with Showplace Renew! Find out more below.
If your creative vision accepts the basic layout of your room, Showplace Renew refacing is a smart way to go.
What is Cabinet Refacing?
When you reface with Renew, the old cabinet doors go away. You get new doors and drawer headers, with limited lifetime warranty quality. You also get fine veneers finished to match, applied directly to the face frames of your cabinets. In other words, Renew gives anything external a fresh new face. Renew also offers matching end panels, appliance faces, and anything else in the vast range of Showplace offerings.
In fact, this is what sets Renew apart from most other refacing options. With Renew refacing you do have the option to add completely new Showplace cabinets and accents to your design. Add a new island or peninsula. Add a range hood. Or even take out a wall and extend the kitchen design. Showplace Renew gives you this unique and valuable freedom.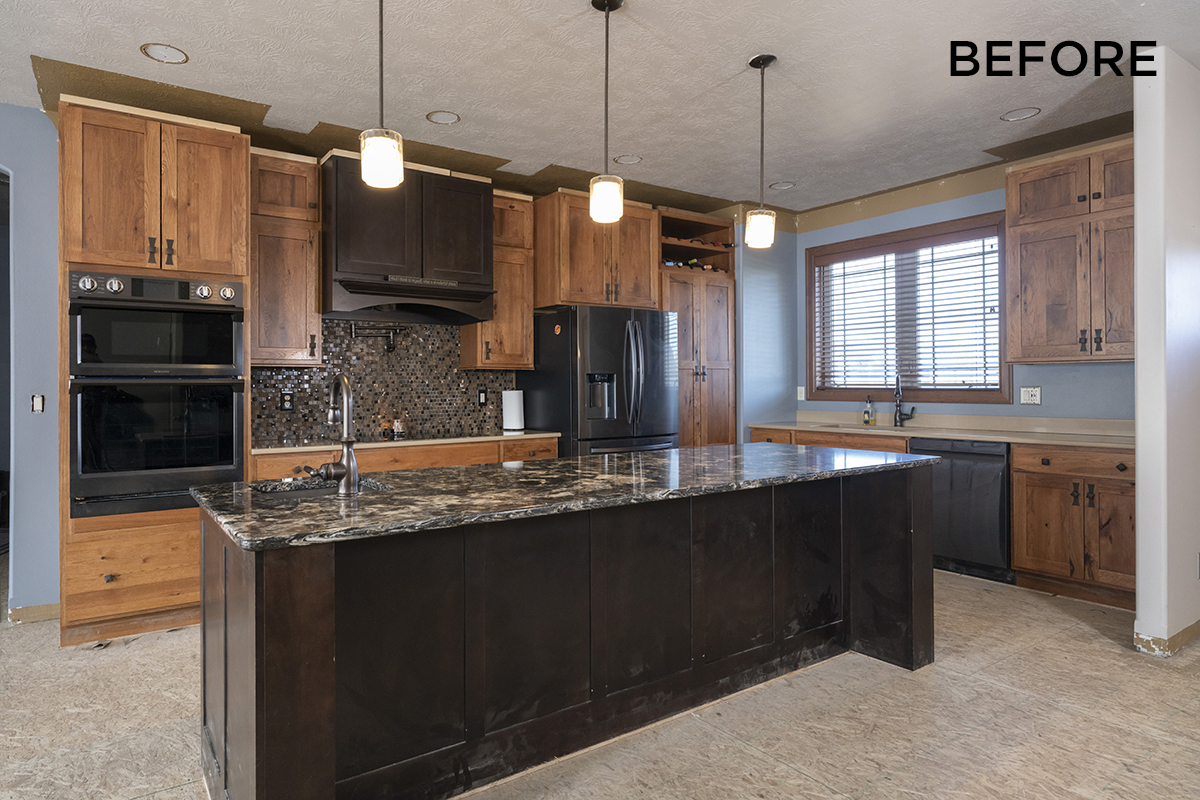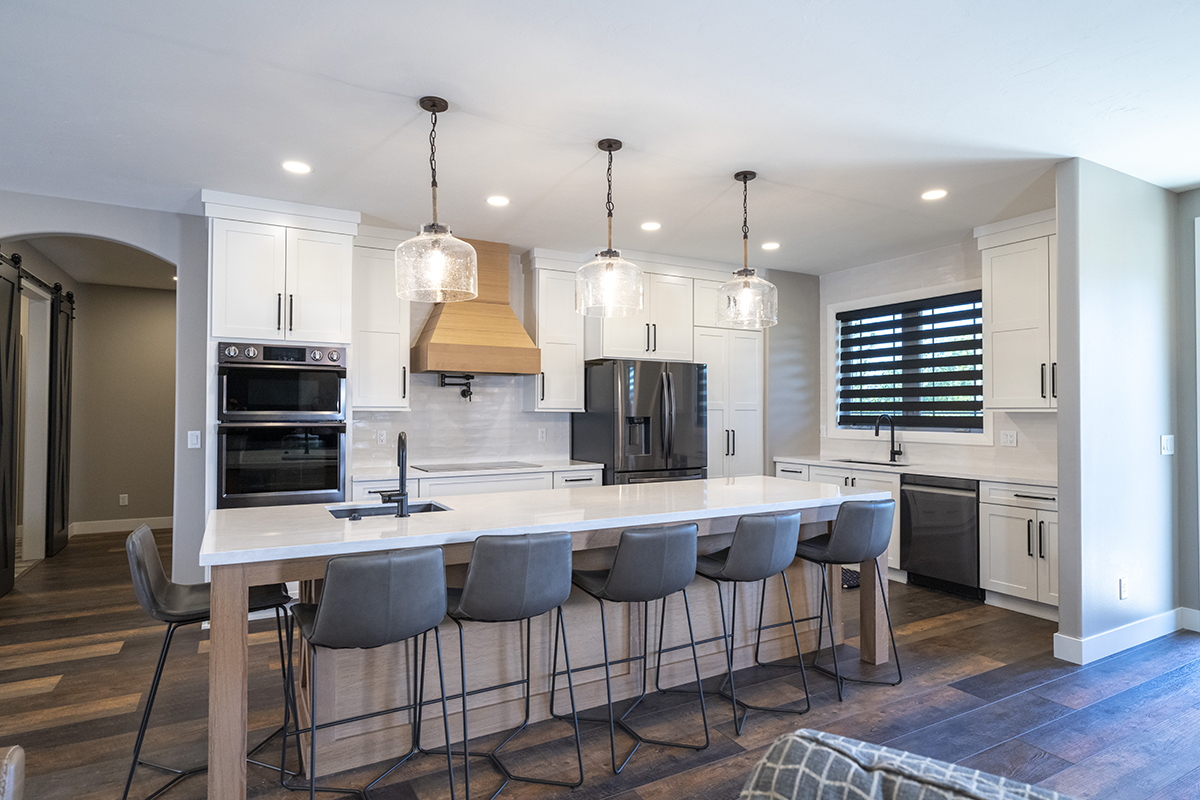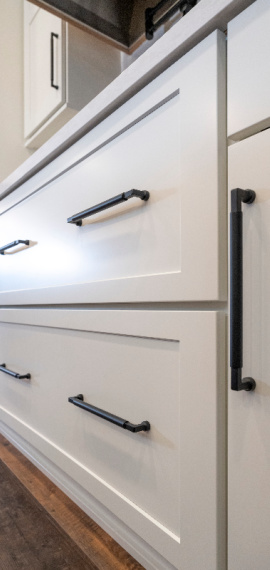 Renew Beauty is More Than Skin Deep.
Renew also lets you improve beyond the face of the cabinetry. You can add new hardwood drawer boxes or roll trays, with top-quality glides. Add interior accessories. Or even continue your creation into other rooms, with something like a coordinating fireplace surround, entertainment center or custom Murphy Wall-Bed. And remember, bathrooms and other cabinetry can be Renewed too.
With Renew, the creative freedom is astounding. And hard to find anywhere else.
Is Refacing Right for Me and My Home?
Of course, that's a question only you can answer, but here are some guidelines.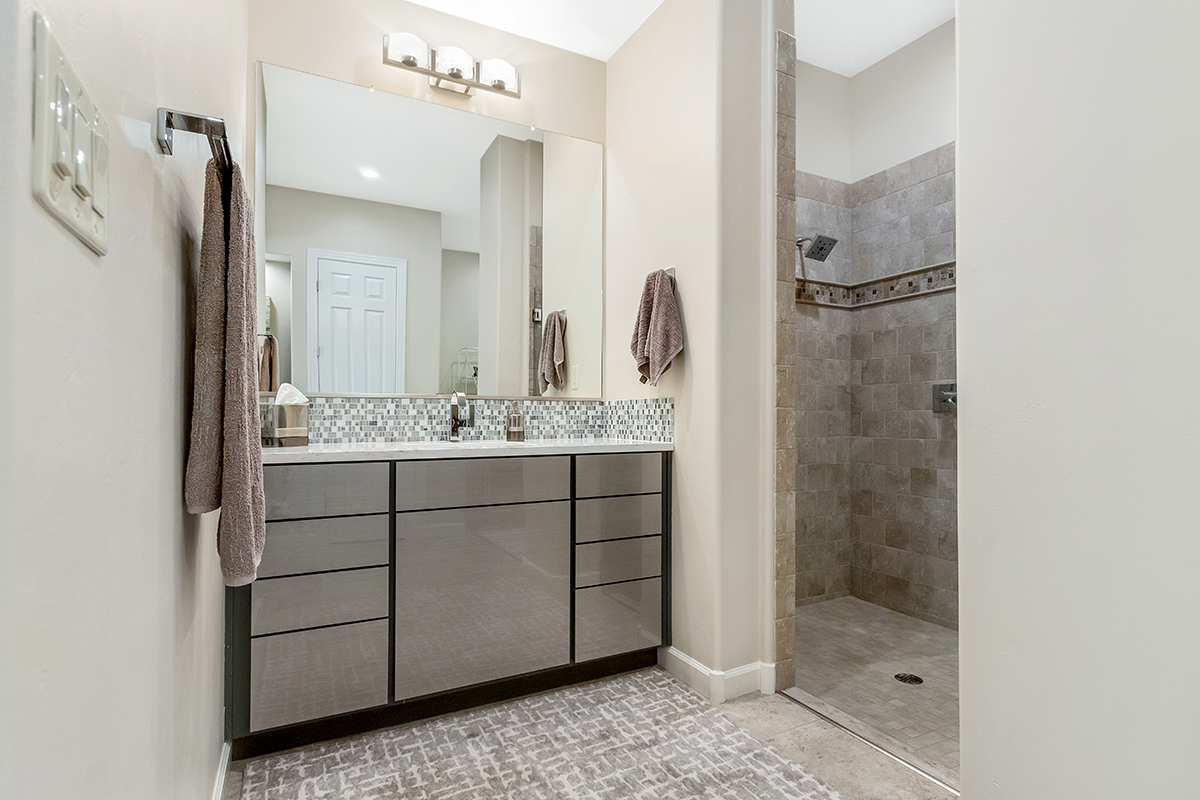 Sturdy Cabinets
First of all, your existing cabinetry must be structurally sound. If it's not, it really makes no sense to give a new face to a wobbly or worn-out structure.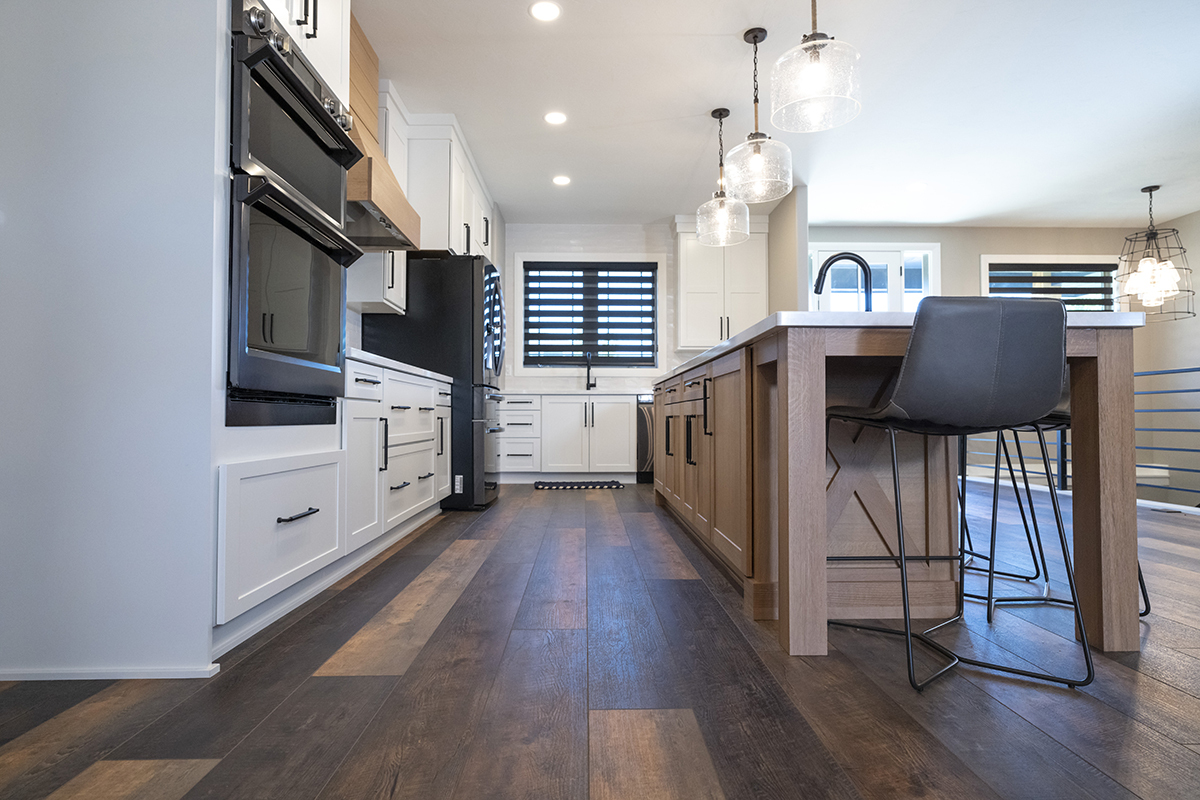 Meet Your Needs?
Just as important as cabinet integrity, does the basic layout of your kitchen meet your needs? Today's trends include an open floor plan. If your current kitchen is closed off and you want to open it up, you will most likely have to remove a wall or two and add some entirely new cabinets. That means Renew's highly-flexible nature is uniquely suited to your project.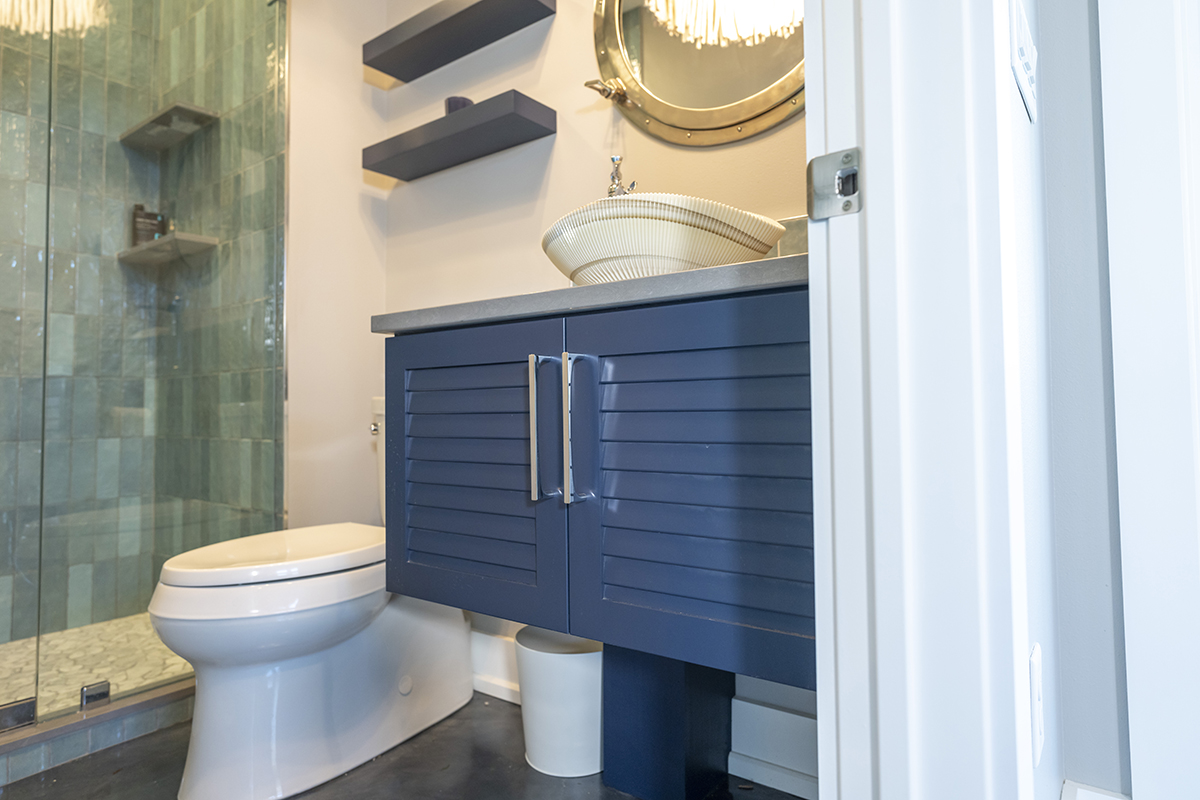 Practical
There are also practical factors to consider. A refacing project often can be completed much quicker than a full remodel, with less disruption to your life. If that's important to you, Renew is a great choice.
If you've recently done other upgrades to the kitchen, like new counter tops or flooring, refacing lets you retain them. And if you're hoping to sell your home soon, Renew gives a kitchen or bath an entirely updated look, at a lower total project cost that does not bite off too much precious equity.
However, a remodel can be a big, complicated job. If you're going to "DIY" or work with a "big-box" home center, all the stress and hidden pitfalls are yours and yours alone. (And that's especially true if you're adding new cabinets or accents to the mix.) But when you work with a Showplace Renew dealer, their substantial experience is on your side. They know what to plan for, what to avoid, and how to get everything done with the least disruption to your life.
Let's get started!
Are you ready to make a change to your home?
Connect with a local Showplace dealer to get started on your next home improvement project.