We use the COMPACT CLIP hinge by Blum for our framed overlay cabinet line (as of January 23, 2023). One of the benefits of this new hinge is that it is very easy to remove and reattach a door to the cabinet.
If you need to remove a door from your new Showplace cabinet for any reason, it's really easy to do.
IMPORTANT: Do not unscrew the hinge from the frame or door (unless you confirm with your dealer that your cabinets did not come with the Blum COMPACT CLIP hinge).
Follow these steps to remove the hinge from the cabinet frame.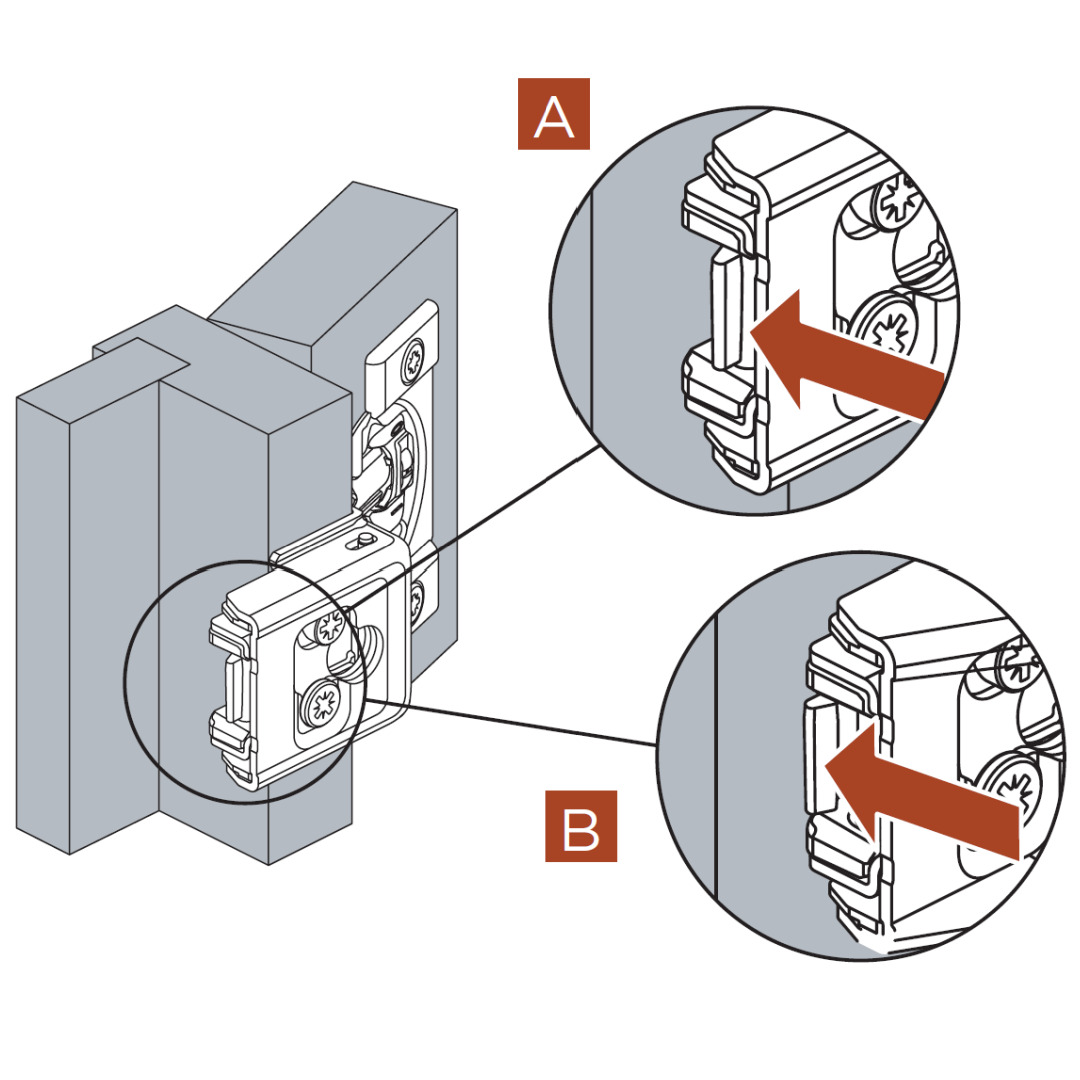 Step 1:
Locate CLIP release lever on back of hinge(A) and press down to release(B).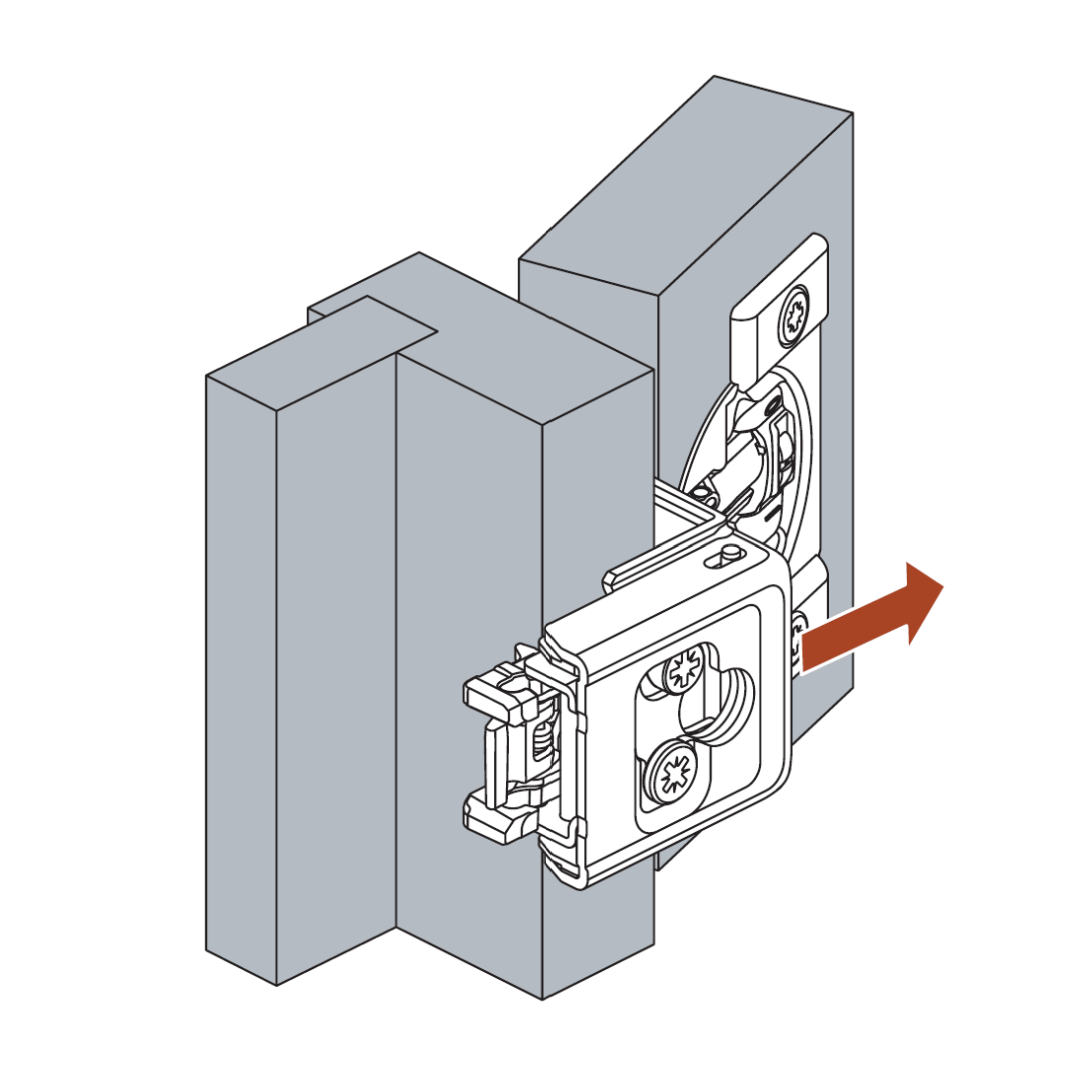 Step 2:
While the CLIP lever is released, pull forward on to remove from cabinet.
Follow this step to attach the hinge to the frame.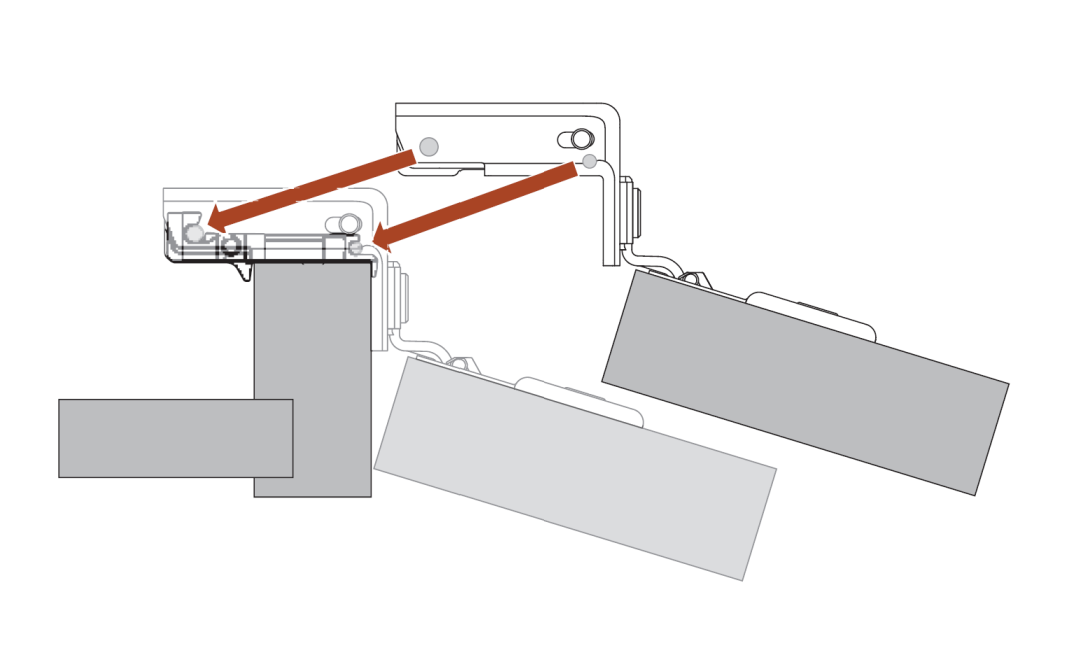 Step 1:
Slide hinge onto CLIP plate until hinge clips in place.
The Blum COMPACT CLIP hinge features three-dimensional cam adjustments for height, depth and side.