Do you want to match the paint of your Showplace cabinets for your walls? Or do you have a special wood piece that you want to match your stained Showplace cabinets? Read on to learn what you can and can't do.
Showplace Cabinetry offers a wide variety of stain and paint colors to fit any design taste and trend.
You can purchase our paints and stains through a local Showplace dealer. But, if you want to purchase one of our standard colors to paint your wall or finish a your own trim or a special furniture piece, you may want to look to your local Sherwin-Williams store.
Our stains are proprietary formulas for Showplace, but you can purchase our stains through your dealer, or take a finished sample to your local paint store to match the stain color.
Many of our paints are from Sherwin-Williams' standard paint collection, but a few are formulated specifically for Showplace.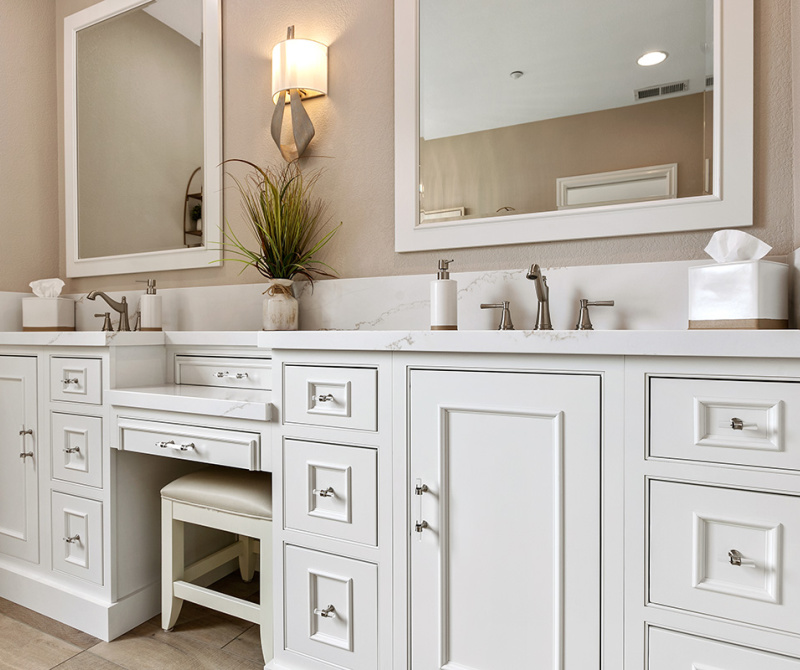 Standard Paints
Many of our standard paint colors can be purchased through your local Sherwin-Williams store. See the list of our standard paints here.
Many of these paints are standard manufacturer colors. Check with your local Showplace dealer or contact us if you're unsure if a color is a standard or a proprietary formula.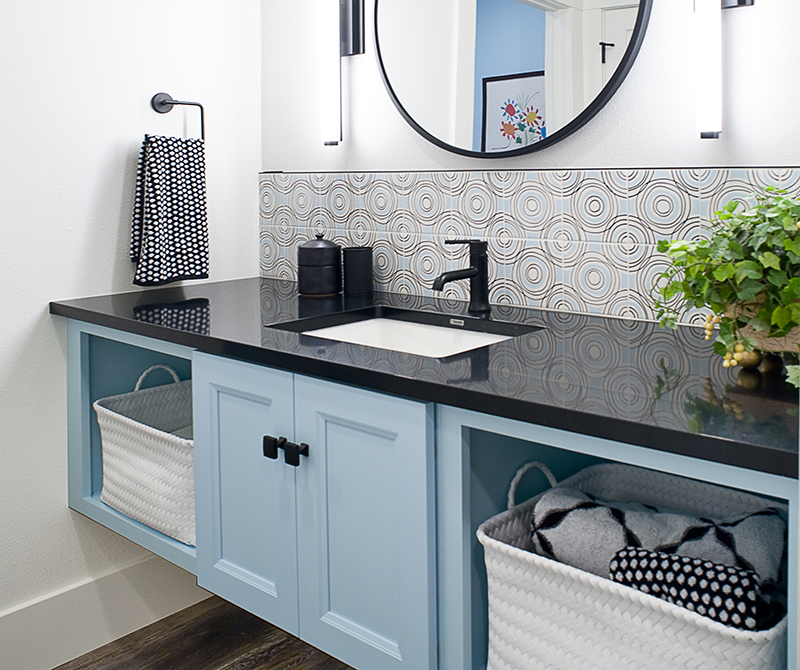 ColorSelect
In addition to our standard paint collection, the ColorSelect program allows you to select any hue from the Sherwin-Williams fan deck.
And, if you need even more flexibility, you can select a color from another manufacturer, like Benjamin Moore, and we'll match that, too! Our ColorSelect Custom program uses a color sample of your special color to match to a custom Sherwin-Williams formula.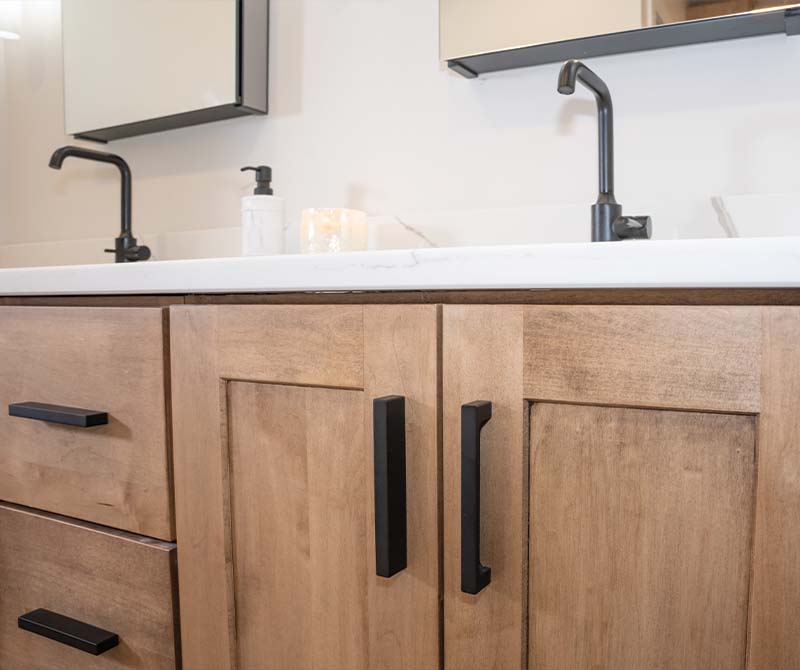 Stains
Like we mentioned earlier, our stains are all proprietary formulas specifically created for Showplace.
If you want to finish special wood pieces in one of our stains, you can purchase our stain through a local Showplace dealer, or you can take a finished sample to a paint store for them to match the stain.
You can even work with your dealer to send us your special molding, corbels, or other items specific to the kitchen design for us to finish for you using our high-quality finish process.
And, unlike paints, we do not offer custom or matched stains.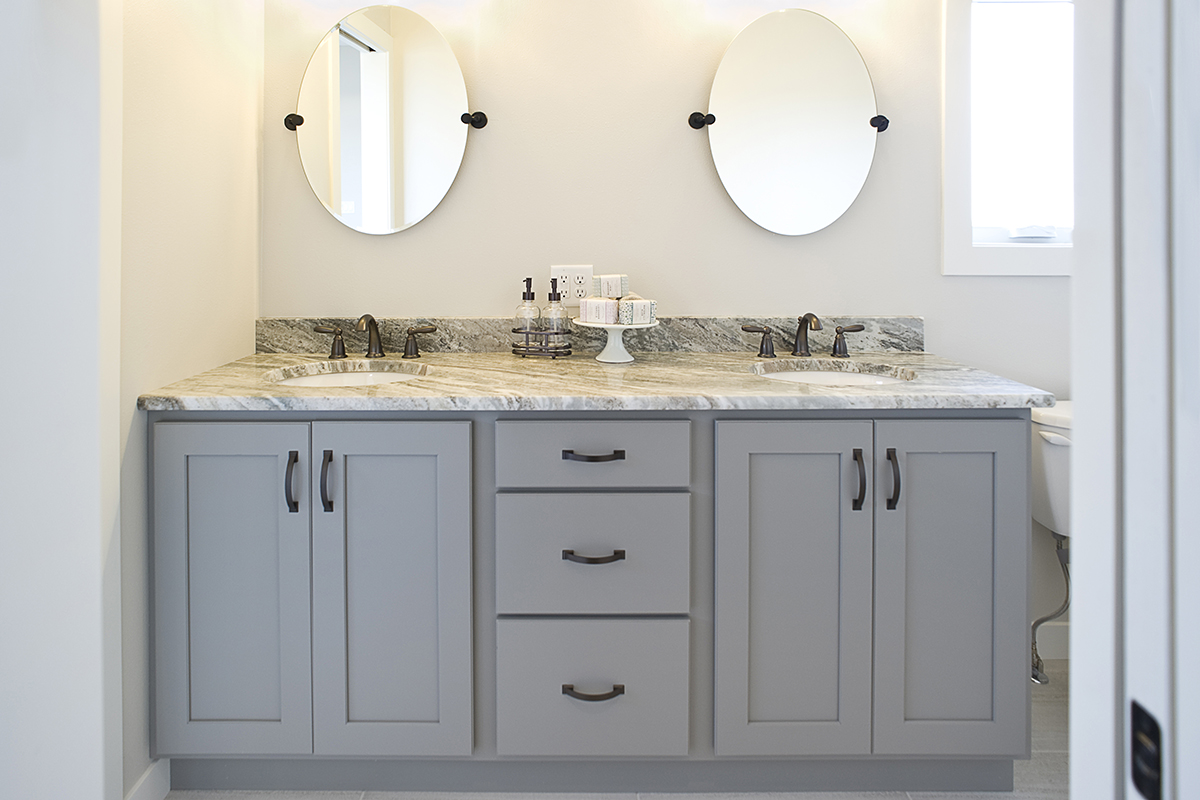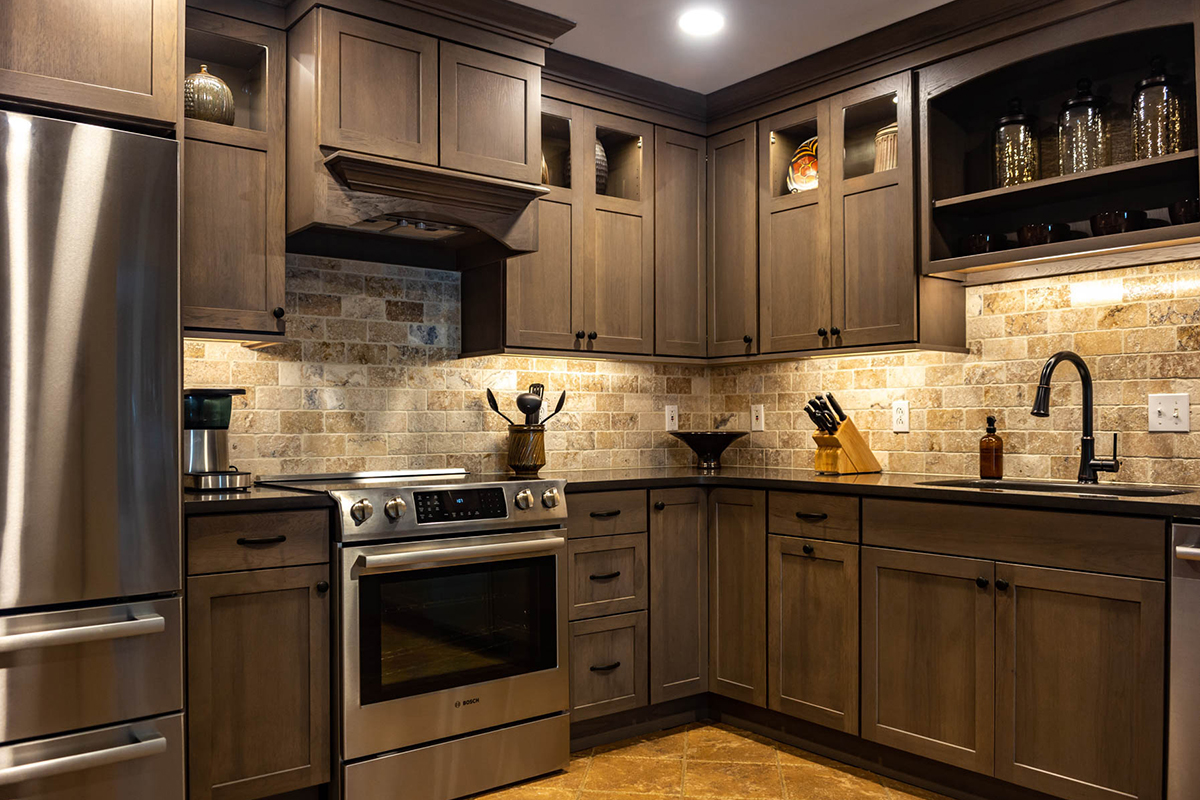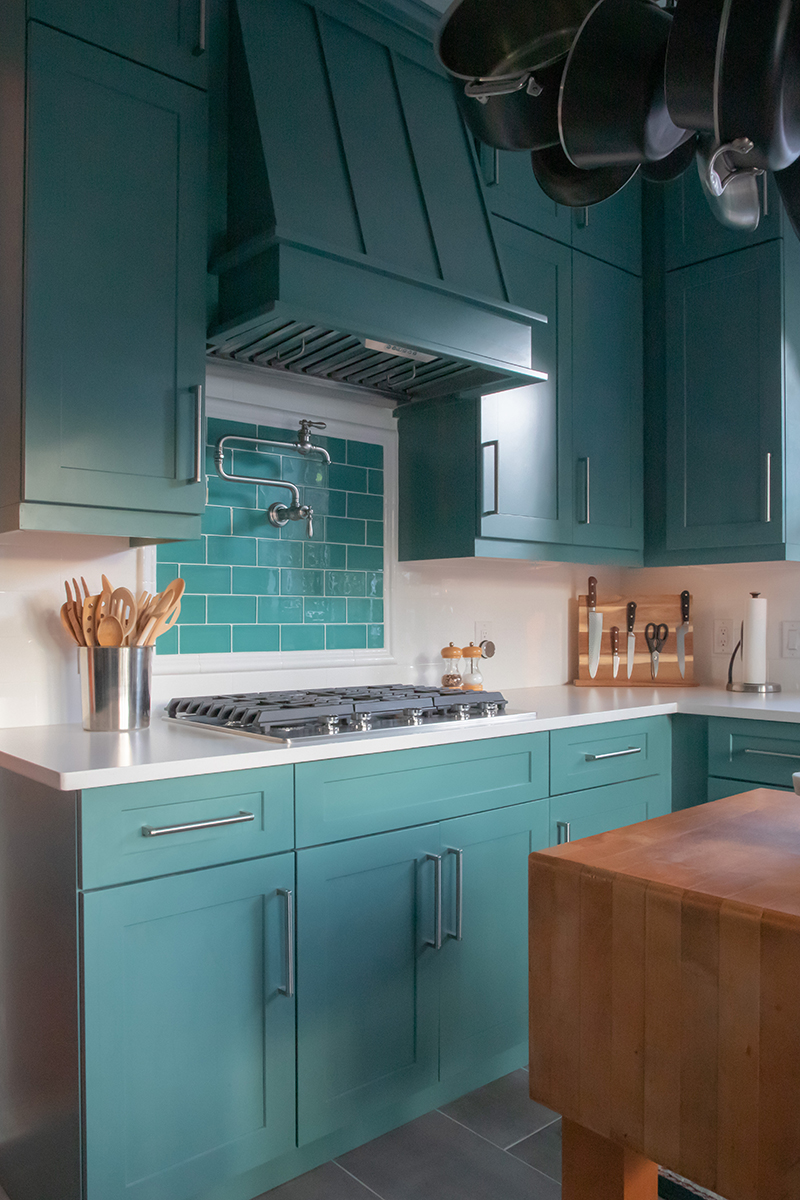 Let's get started!
Connect with a local Showplace dealer to get started on your next home improvement project.