As a home cook, you want your kitchen to be fully equipped with all the necessary tools, appliances and storage solutions.
Cabinets play a vital role in any kitchen design, providing both form and function. They store all your dishware, utensils, appliances, and food items; and they also bring the very important style to a kitchen design.
Whether you are renovating your existing kitchen or building a new one, it is important to consider these must-have cabinets or features that will make your cooking experience smoother and more enjoyable.
To make the most out of the cooking and entertaining experience in your kitchen, be sure to include organizational cabinet accessories, unique design elements, and other cabinet hardware and modifications to ensure that the final kitchen project is done to perfection.
Kitchen Cabinet
Must-Haves
Here are 10 must-have cabinets or features you need in your kitchen:
Trash and Recycling Centers
A pull-out trash and recycling bin is a great way to keep the kitchen tidy while also maximizing storage space. We offer several kits for varying cabinet sizes.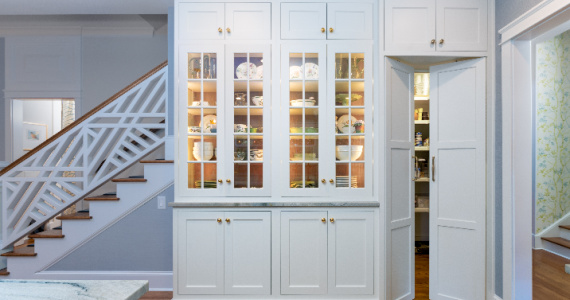 Pantry Storage
Having a walk-in pantry to store food items and dishes is one of those really important must-haves for those that have large families or entertain often.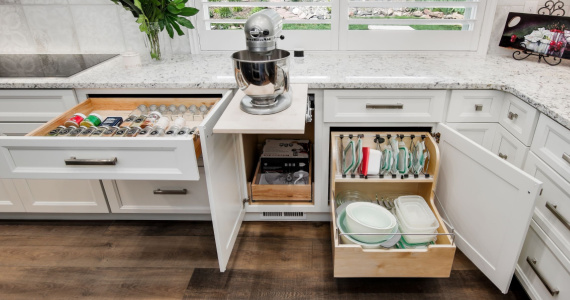 Storage Accessories
Cabinet door storage can be used to store spices, cleaning supplies, or even cookware.
Drawers and Roll Trays
The most basic storage features that are a must in cabinet design are drawers and roll trays. They allow you to have access to items stored toward the back of a cabinet by pulling out the drawer or tray.
Glass Doors
Wall cabinets with glass doors allow you to showcase your favorite dishes and glassware, while keeping them within reach. This type of cabinet is also useful for storing items that you use regularly, such as spices, herbs, and condiments.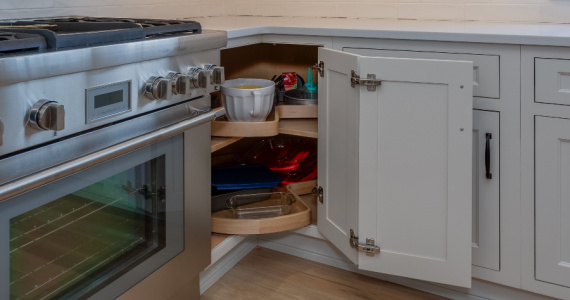 Corner cabinets
Corner cabinets are often underutilized spaces in the kitchen. Installing a Lazy Susan or a swing-out shelving system can help maximize storage in corner cabinets.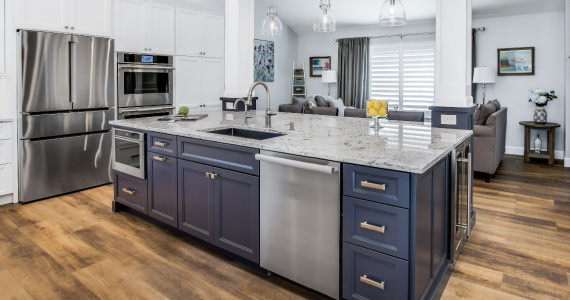 Kitchen Island
There's nothing more frustrating during food prep than running out of counter space. A kitchen island with cabinet storage provides additional counter space for food prep and for entertaining guests.
Wine Storage
If you're a wine enthusiast, consider installing a wine rack or a wine cooler in your kitchen. Wine storage can be incorporated into almost any cabinet.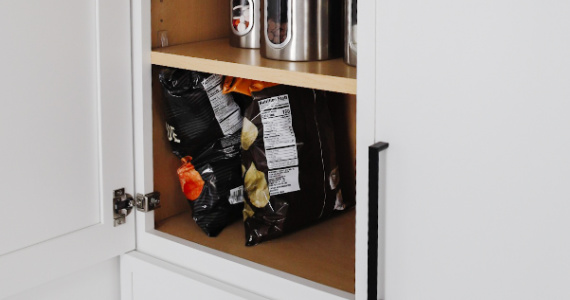 Soft-Close Doors and Drawers
One of our standard features is soft-close hinges and drawer glides by BLUM. Avoid the headaches from slamming cabinet doors with the soft touch of BLUM hardware.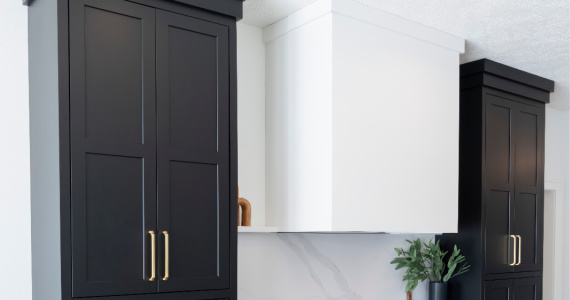 Range Hood
Take your cooking to the next level with stylish wood and metal range hoods.
These 10 must-have cabinet features are essential for any kitchen and are all available from Showplace Cabinetry. They provide ample storage space, easy access to items, and help keep your kitchen looking clean and organized. Consider these features when renovating your kitchen or building a new one, and you will have a kitchen that is both functional and beautiful.
Let's get started!
Connect with a local Showplace dealer to get started on your next home improvement project.