The sky is the limit when it comes to paint colors. Painted Showplace cabinets are very popular, and color trends keep changing. Because we are a semi-custom cabinet manufacturer (read our blog explaining the differences between custom and semi-custom cabinetry), we offer standard paint colors, but also custom paints through our ColorSelect program. We partner with Sherwin-Williams to make their paint collection available in our product offerings; and if you want a paint color they don't offer, we can work with our Sherwin-Williams local partner to match your requested color for your cabinetry!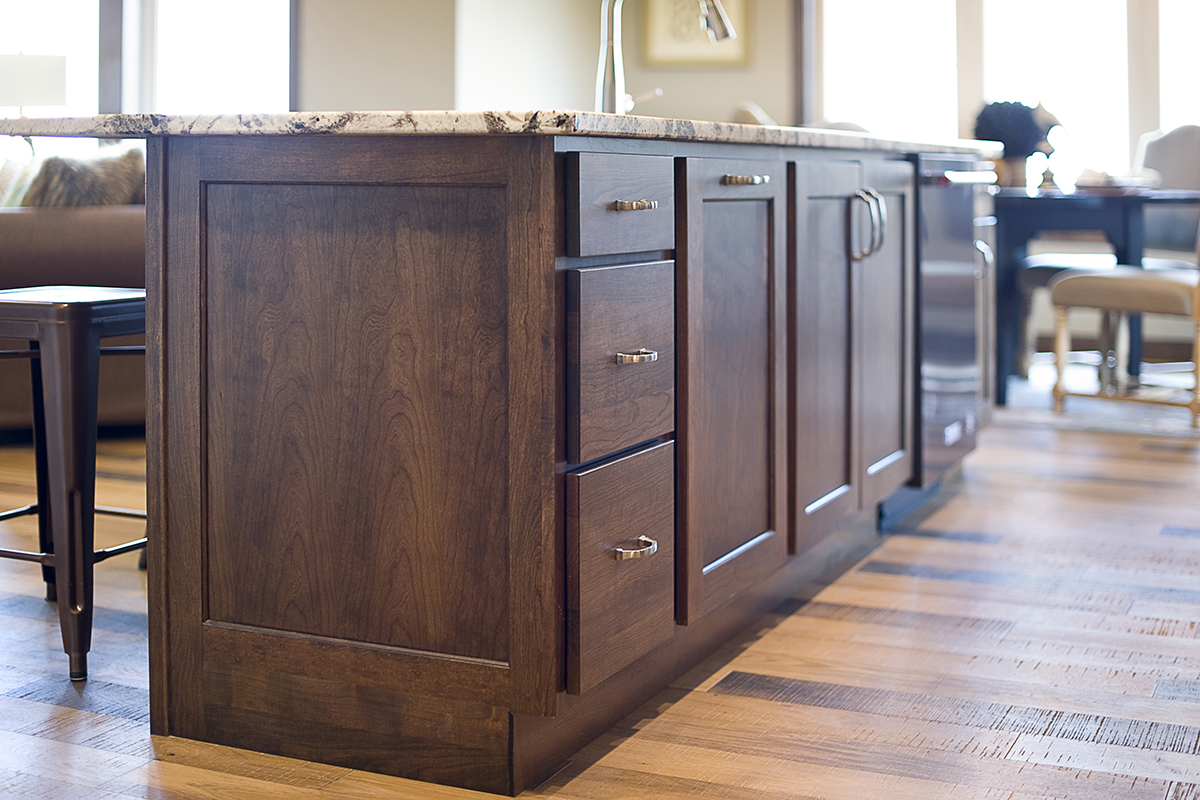 But, what about custom stains? We are sometimes asked to match a stain that is not part of our standard selections. So can we do custom stains or match a particular color from a photo on Pinterest or other online sources?
No, we are unable to offer custom stain colors or match something you've seen online. Here's why:
Many variables go into achieving the proper stain color – from wood species, to sanding, to stain application, to wiping technique. These need to be thoroughly tested to achieve the proper color and this process can take months.
We offer a wide variety of stain color options and strive to add more finishes at least once per year. Keep an eye on our What's New page to see our latest product additions!
If you don't see the stain you want on your Showplace cabinetry, what option do you have? You can actually order them unfinished so you can have a local professional finish your cabinets with the color you want. Keep in mind that Showplace is not responsible for any finish issues or damage to cabinets that may arise from our cabinets being finished by anyone else.
So, let's get started on your new Showplace Cabinetry! Click the button below to find a local Showplace dealer near you.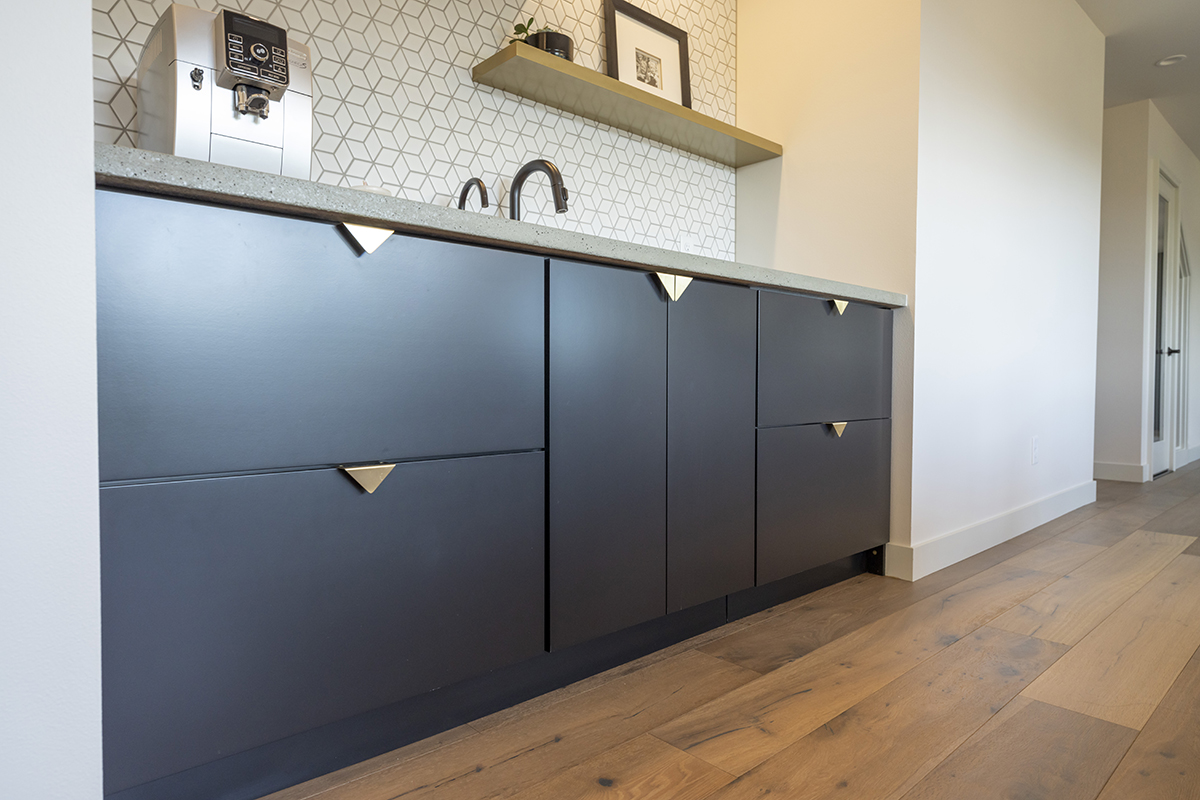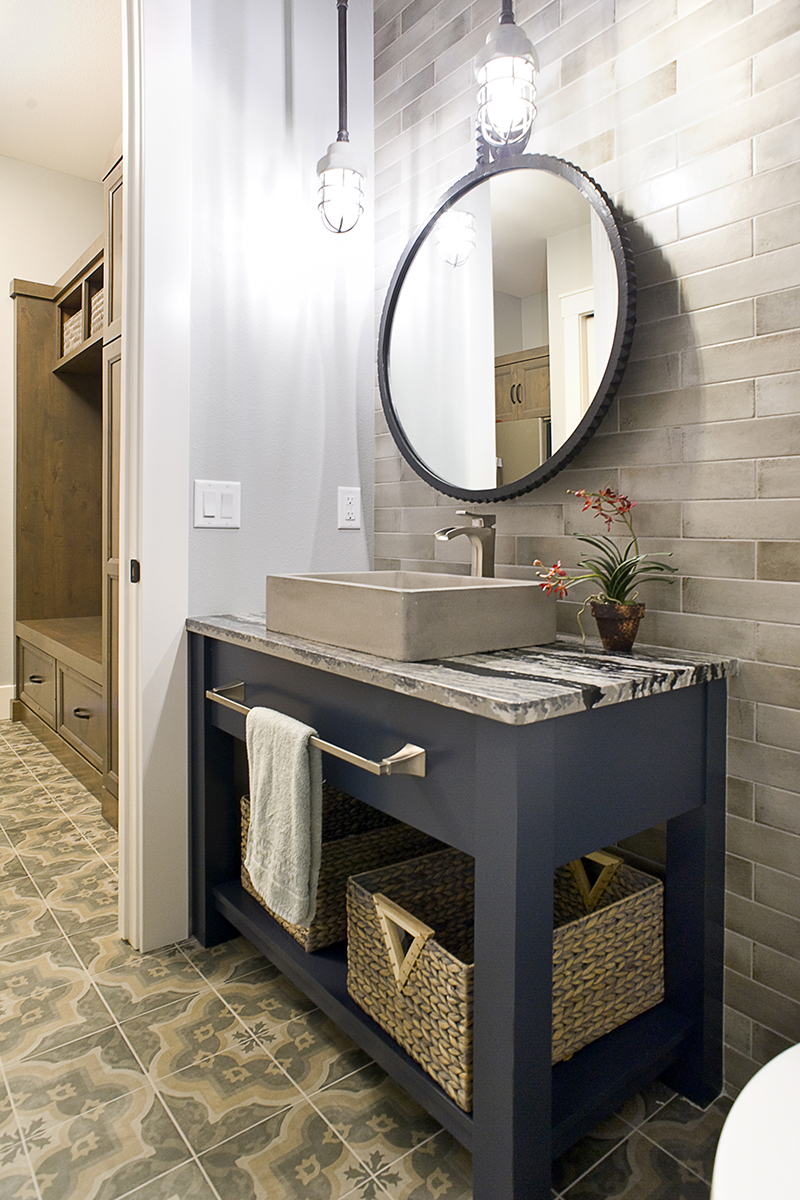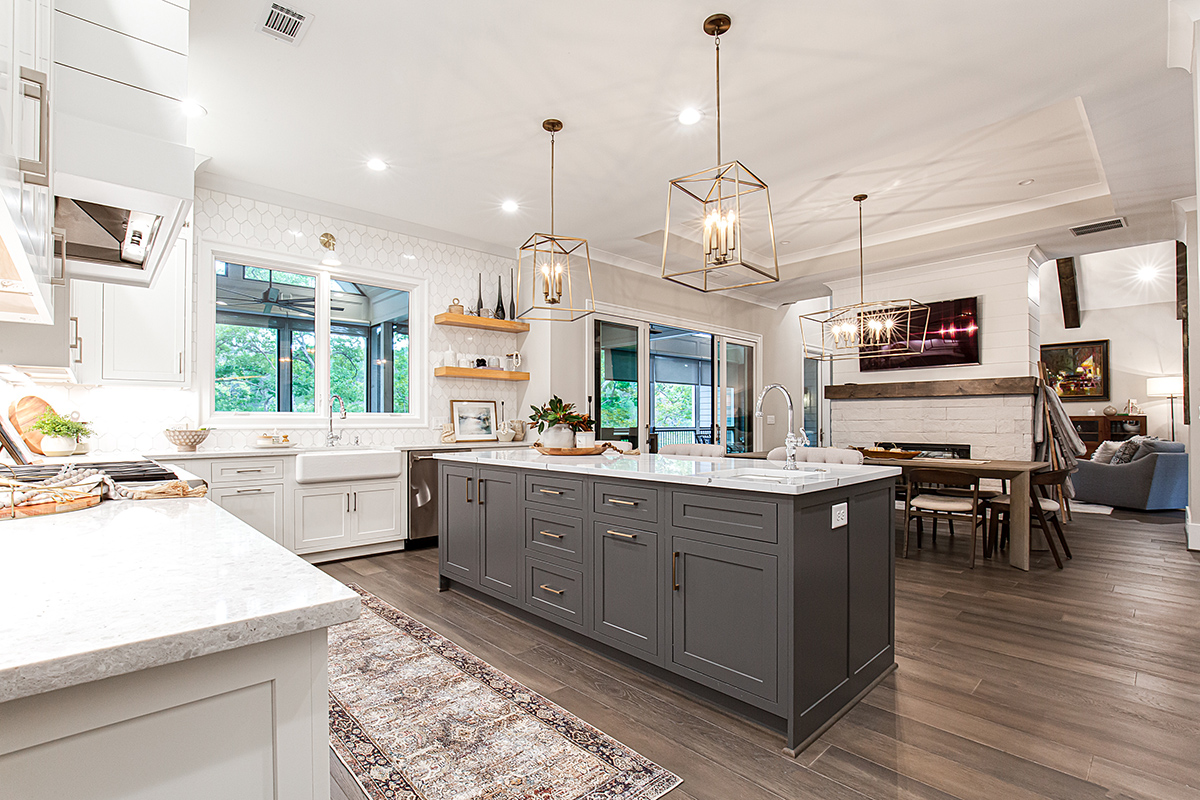 Custom paint colors!
All these images above include custom paint colors on Showplace cabinetry. Though we offer a wide variety of standard paint colors, our ColorSelect program offers thousands of colors to give you a wide variety of choices.