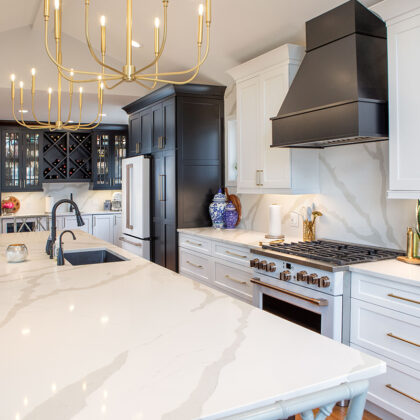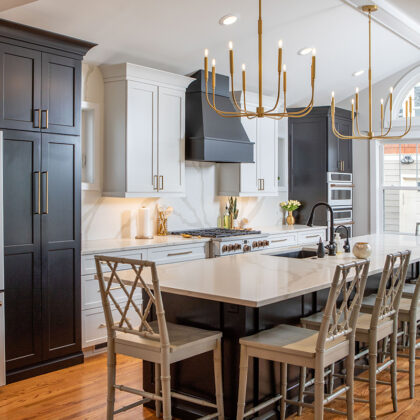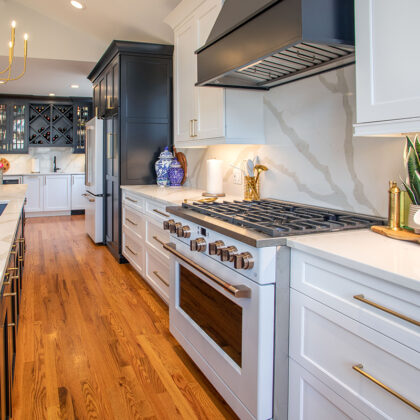 Previous
Black & White Kitchen
Both homeowners love to work side by side in daily activities with the kids while cooking dinner or entertaining friends and family, so renovating the original 200-square-foot kitchen was priority number one. They chose to use black cabinets to bring class to the space, but used the white accent area to contrast the primary color; all enhancing the beautiful veining in the quartz.
The bar area was designed in the more traditional upper cabinets with glass mullion doors in the black color, and the base cabinets with the wine fridge in white. This provided continuity and enhances the triangular color palette. A long black island grounds the space and the adjacent white cabinets keeps the kitchen from feeling closed-in.
This project won Second Place in the Large Kitchen category of the 2022 Design Contest.
Images submitted by Reoser Home Remodeling in St. Louis, MO.
Projects You Might Like
Looking for more inspiration? Browse more projects and homes Showplace has been a part of.