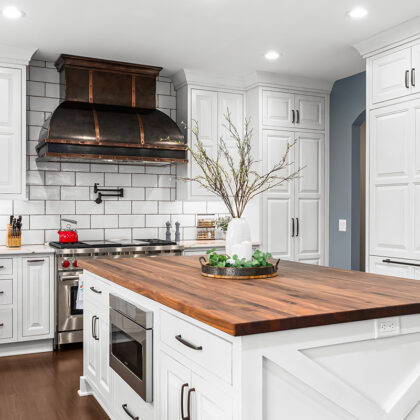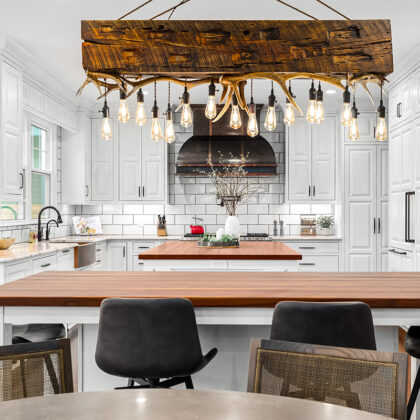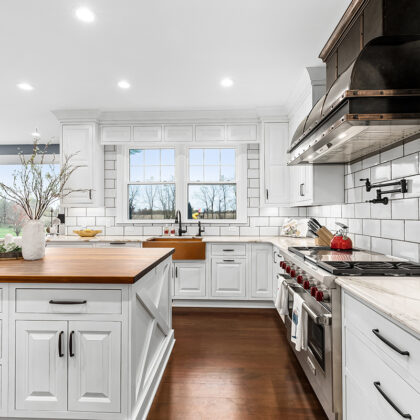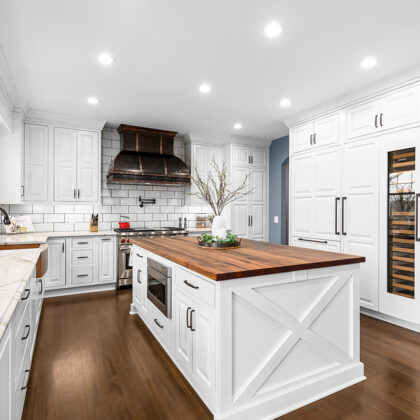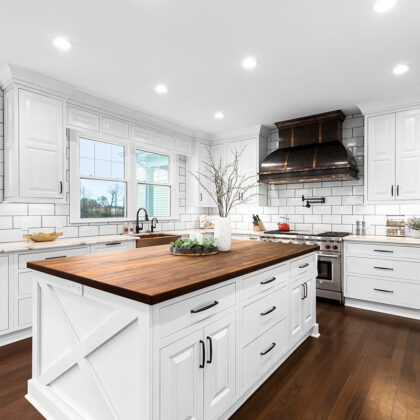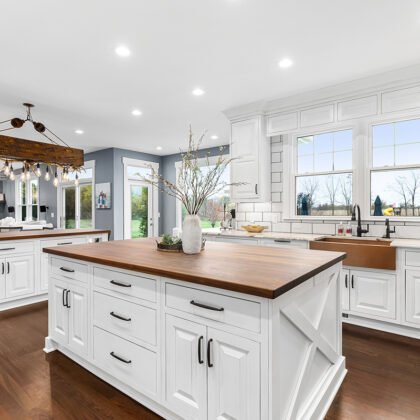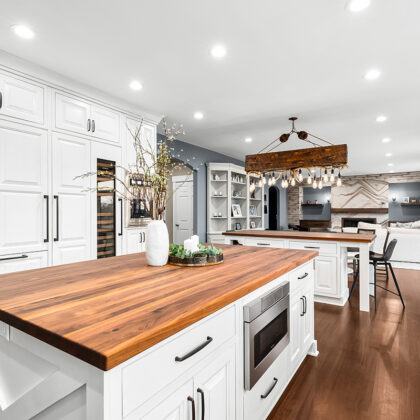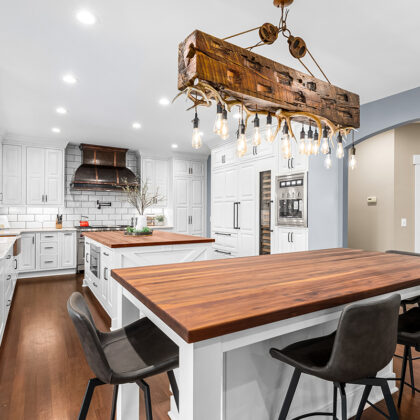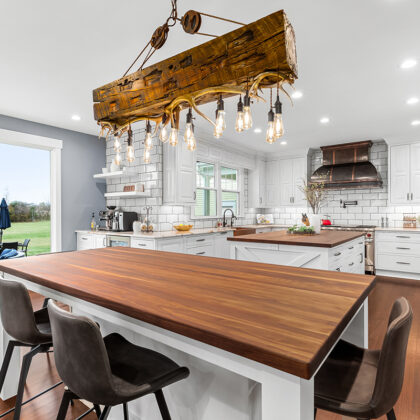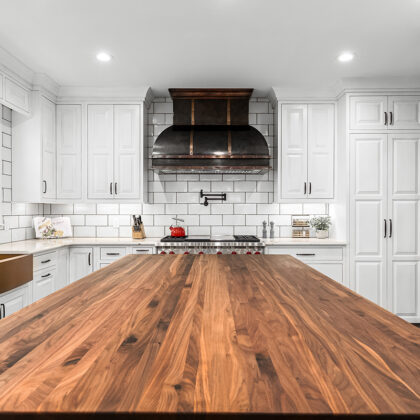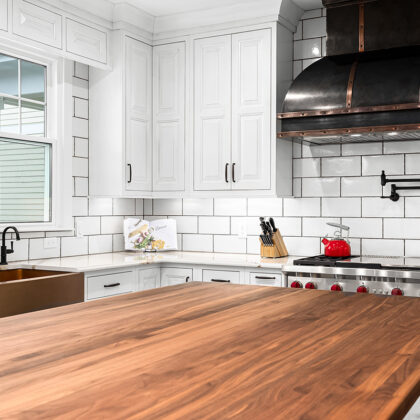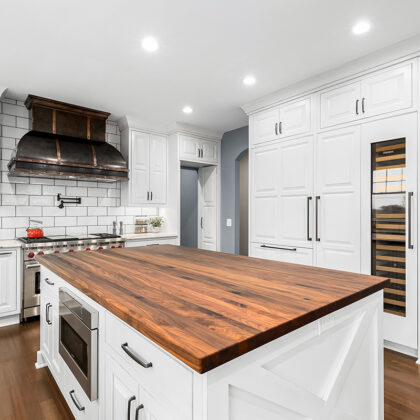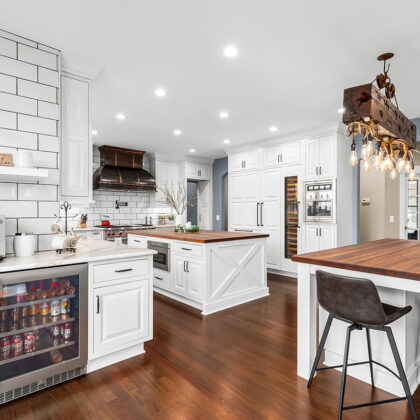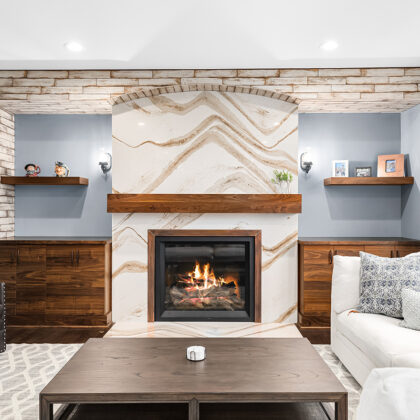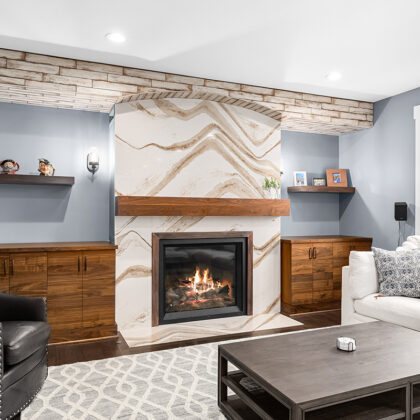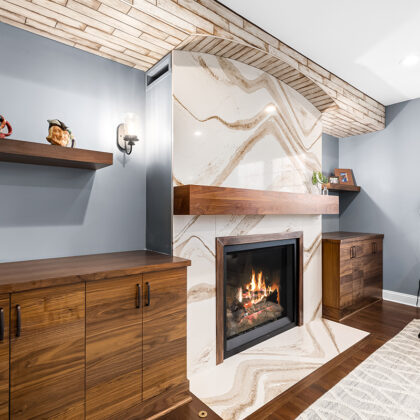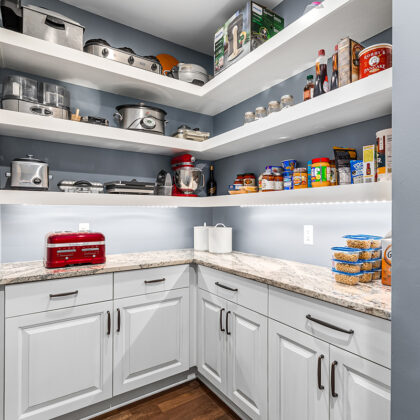 Previous
Breath of Fresh Air
This gorgeous home, located on an beautiful acreage, is surrounded by nothing but nature and fresh air. When it was time to refresh their home, they wanted to utilize the natural light from the picturesque window views and the crisp, clean look of white Showplace cabinets to bring the sense of fresh air indoors. Not forgetting about their rural surroundings, they also used the warmth of natural elements throughout the home to tie it all together into the perfect home for relaxing and family gatherings.
Designed by MJ Kitchen & Bath in Plymouth, MI.
Projects You Might Like
Looking for more inspiration? Browse more projects and homes Showplace has been a part of.