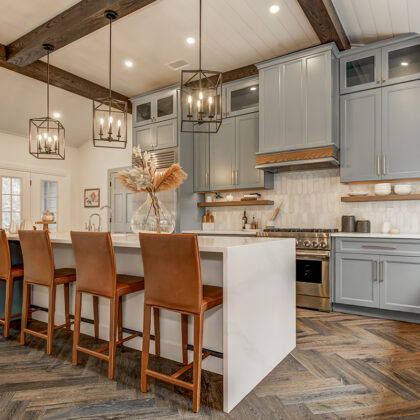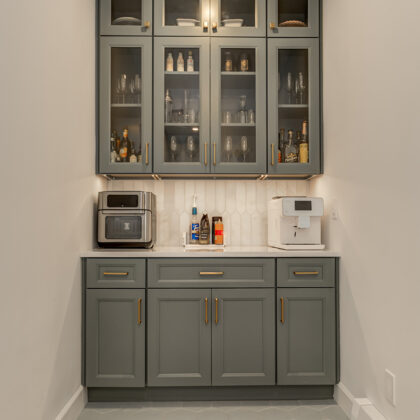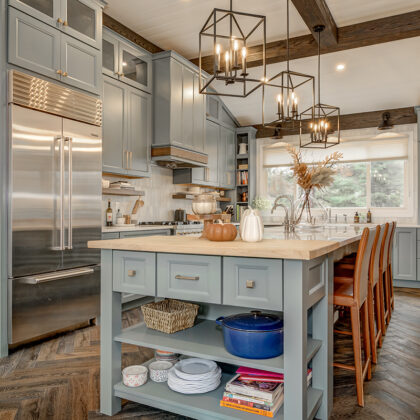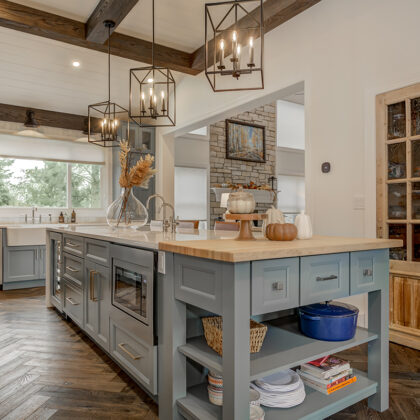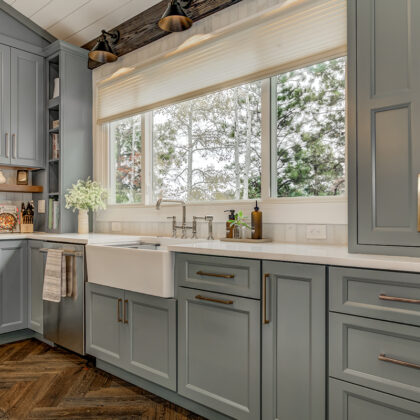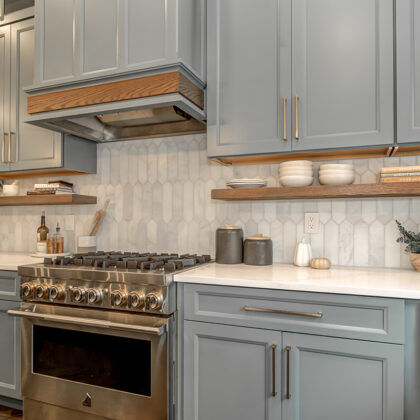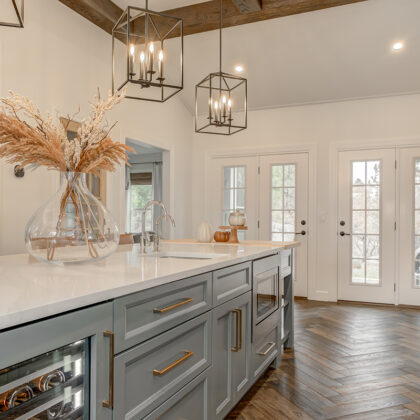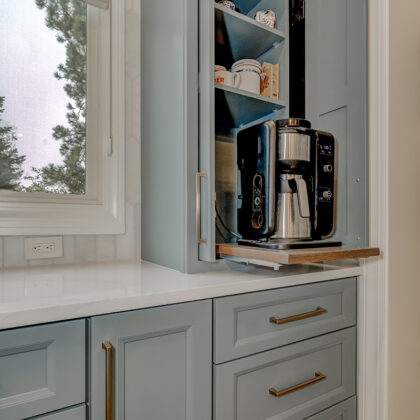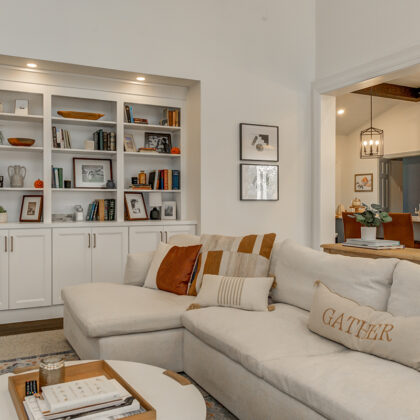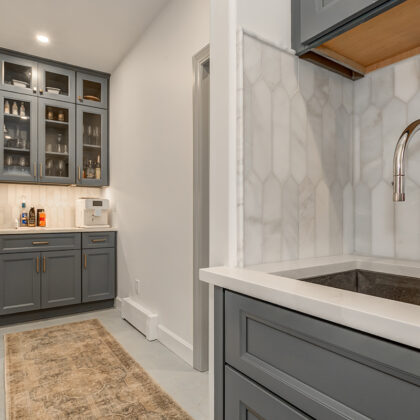 Previous
Colorado Chic
The goal of this project was to have a kitchen transformed into a masterpiece of style and functionality, featuring Showplace Cabinetry painted in custom colors. This renovation is a testament to the fusion of creativity and craftsmanship, serving as a canvas for personal expression for the homeowners. The custom paint colors they selected paired with the natural elements breathe a fresh sense of class into the space, making a bold statement. Each cabinet, carefully chosen and meticulously finished, tells a story of the homeowner's unique taste and vision.
This fresh entertaining space showcases the versatility of Showplace Cabinetry. It's more than a kitchen; it's an embodiment of personal style and practicality, a place where culinary dreams come to life.
Designed by Steward Remodel Design Build in Colorado Springs, CO.
Kitchen
Paint
ColorSelect "Shadow Effect" (ST0336-746137)
Living Room
Paint
ColorSelect "Chantill Lace" (BM-OC65)
Coffee Bar
Paint
ColorSelect "Shadow Effects" (ST0336-746137)
ID
SH749993.750859.758662.00
Projects You Might Like
Looking for more inspiration? Browse more projects and homes Showplace has been a part of.