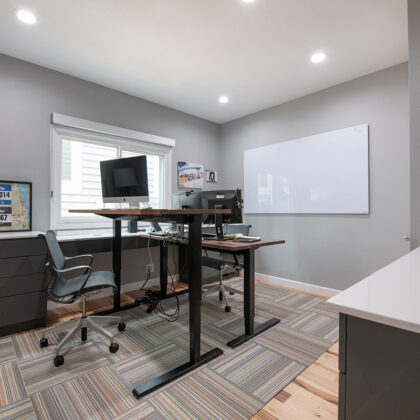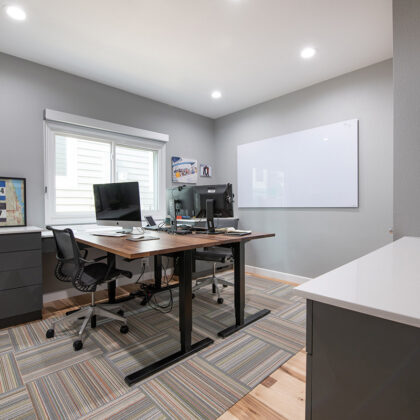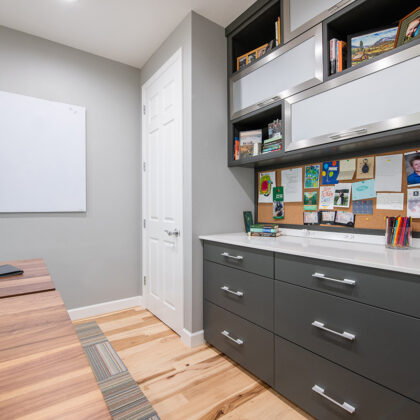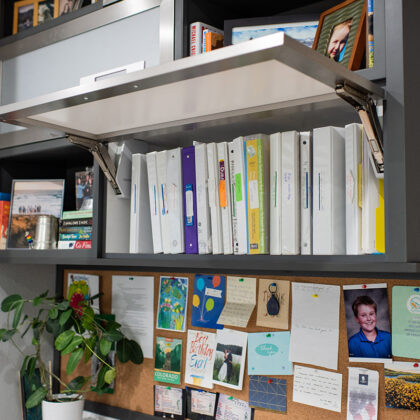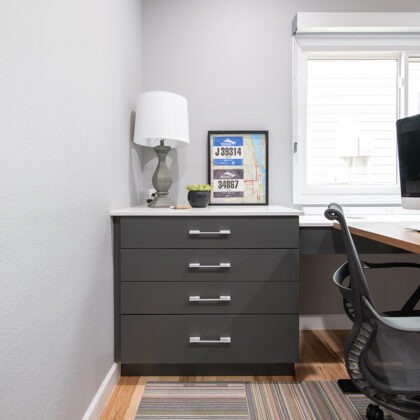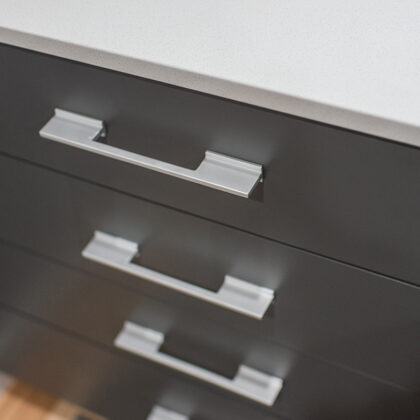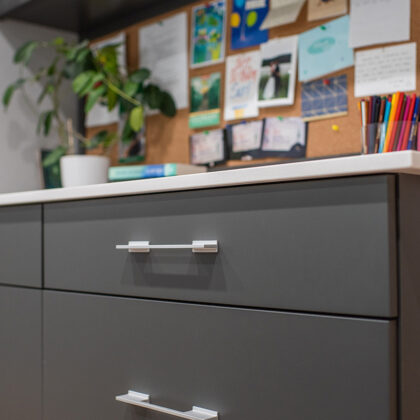 Previous
Contemporary Office
The homeowners were wanting an office where two people could work during the day and kids could do homework in the evenings. They wanted a lot of storage so that they could stay organized. This project was planned pre-COVID and became even more important to the family as everyone starting to work and do school from home.
The owners wanted a lot of storage for the whole family and they wanted to hide a large printer. By borrowing space from an adjacent powder room closet, the design team was able to remove the existing closet and use it for the office closet. With the closet moved in the office, Showplace Cabinetry was used to create file, and both open and closed upper storage.
The owners cannot believe how much storage and function now exists in the office. They love the combination of open and closed storage on the wall that once was a closet. The design also incorporated a built-in bulletin board using filler pieces from Showplace, so it looks streamlined. The metal doors on the upper cabinets give the room a contemporary feeling.
Now, everything in the room has a place and a function and this space has really helped the family stay organized.
Designed by Conifer Kitchen Design in Conifer, CO.
Home Office
ID
SH659156.569155.663021.655016.00
Projects You Might Like
Looking for more inspiration? Browse more projects and homes Showplace has been a part of.