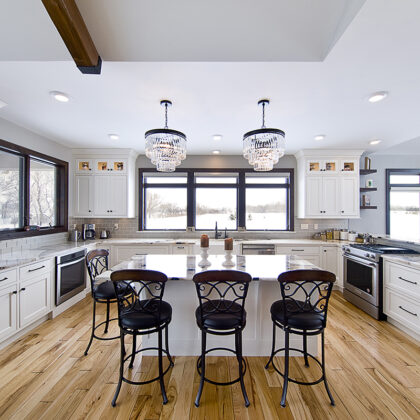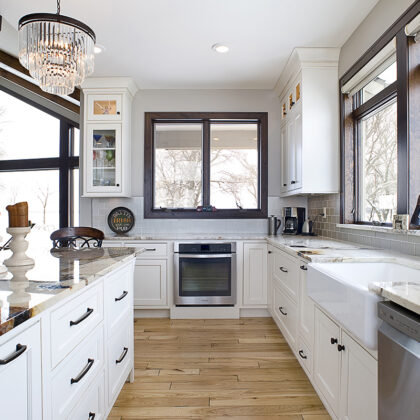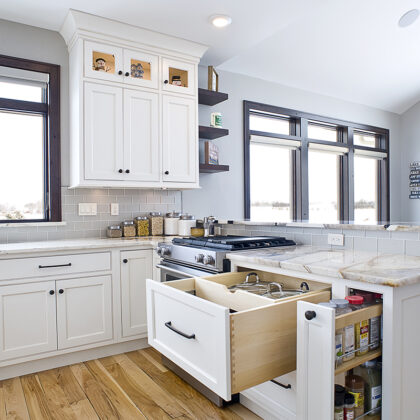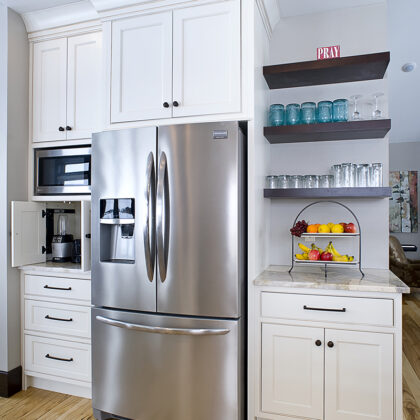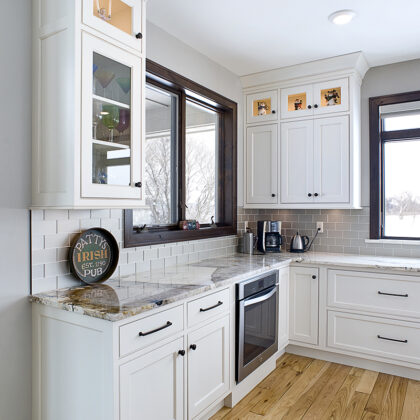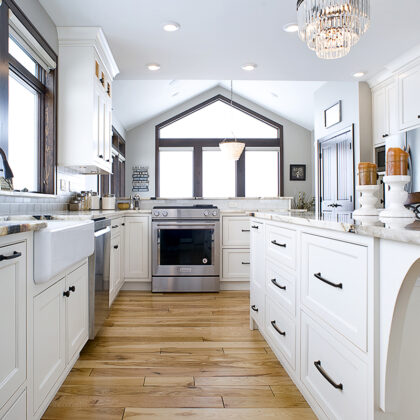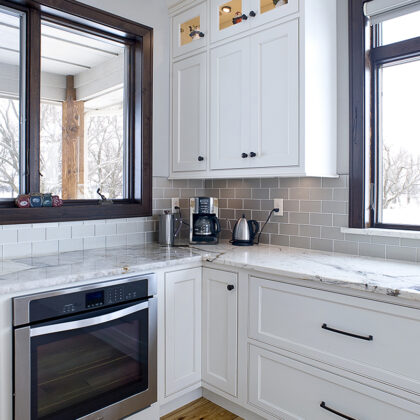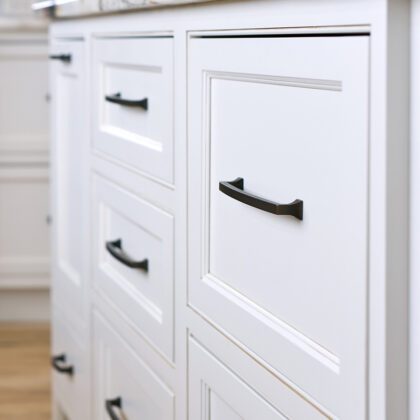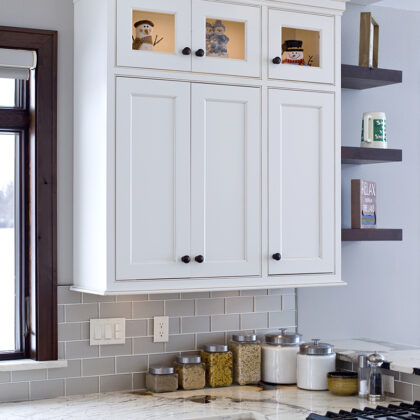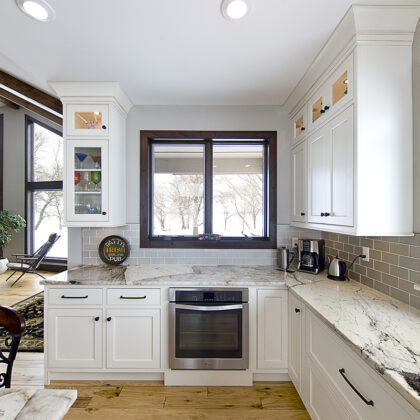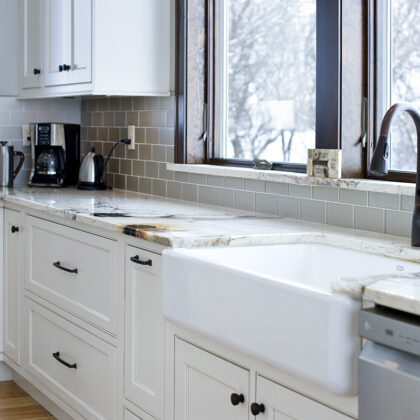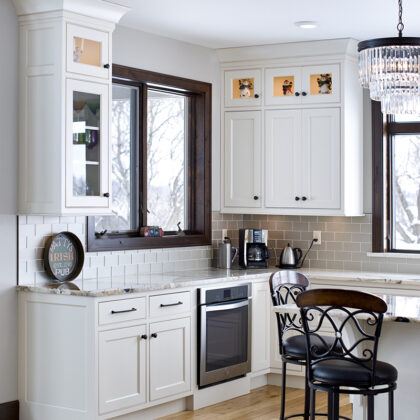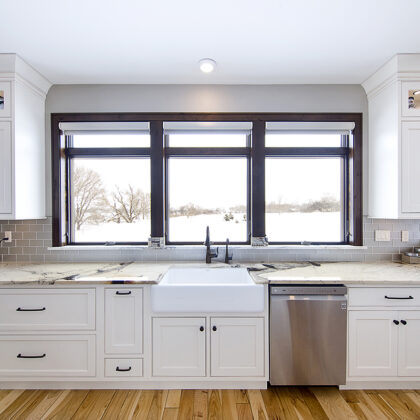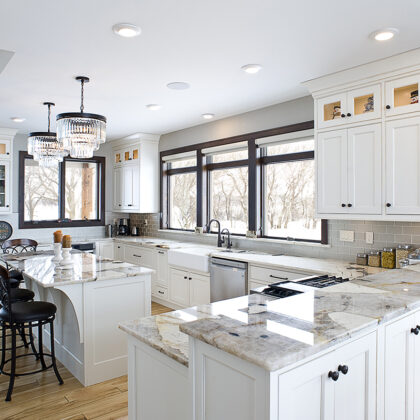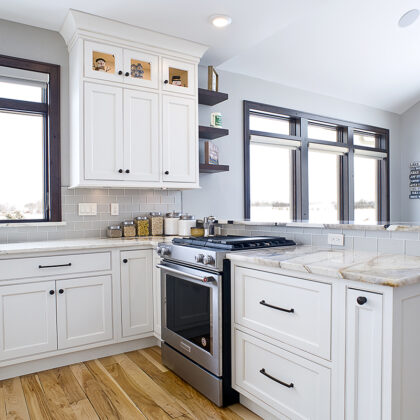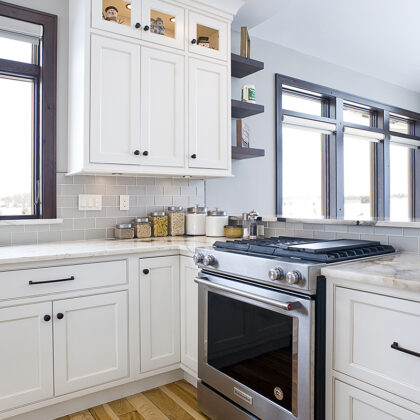 Previous
Countryside Class
This home sits in the quiet, open spaces of the countryside in Eastern South Dakota. It is only fitting that the inside of the home mirrors its surroundings with an open floor plan and large windows to showcase the nature that encompasses it.
An expansive U-shaped kitchen with a large island makes way for plenty of counter, storage, and entertaining space. Cabinet doors with glass inserts and the classy look of Showplace Inset cabinetry creates a classy, timeless look for this family.
Designed by Showplace Cabinetry Design Center in Sioux Falls/Harrisburg, SD.
Projects You Might Like
Looking for more inspiration? Browse more projects and homes Showplace has been a part of.