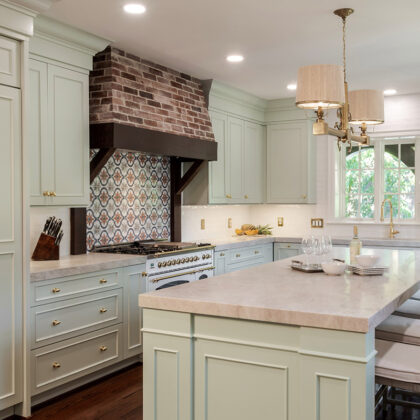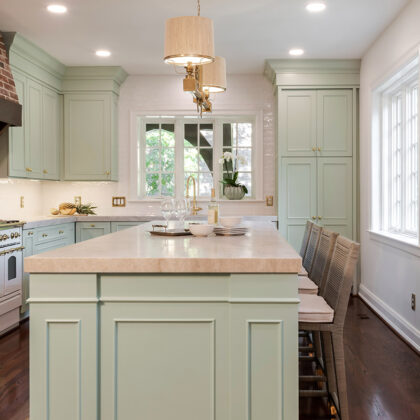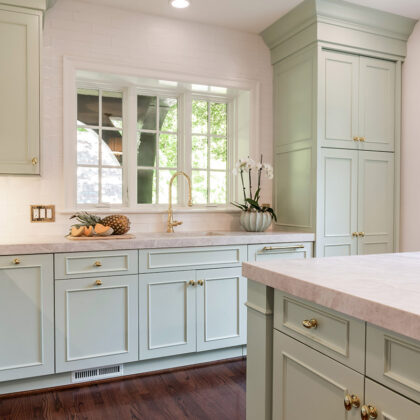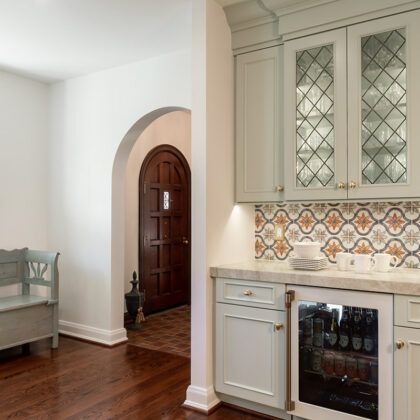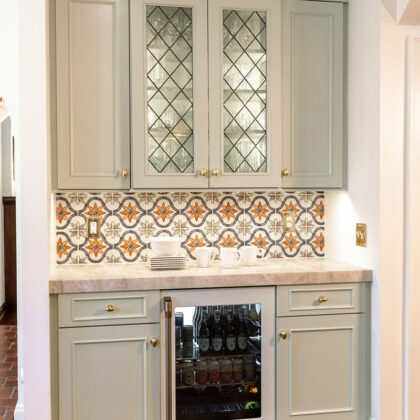 Previous
Custom Transformation
The homeowner's enthusiasm for embracing a custom color, "Sea Salt" (SW6024), added a touch of individuality to their 1926-built home. The designer aimed to harmonize the new cabinetry with the house's architectural character. An underutilized hallway space was ingeniously repurposed into a new bar area, in close proximity to a stunning leaded glass window. This window served as the muse for a local glass artist, resulting in exquisite custom glass inserts for the central cabinet. The project is a testament to blending contemporary design with the timeless charm of a historic home.
Designed by Perspective Cabinetry & Design in Webster Groves, MO.
Kitchen
Paint
ColorSelect "See Salt" (SW6204)
ID
SH741890.741888.741887.00
Projects You Might Like
Looking for more inspiration? Browse more projects and homes Showplace has been a part of.