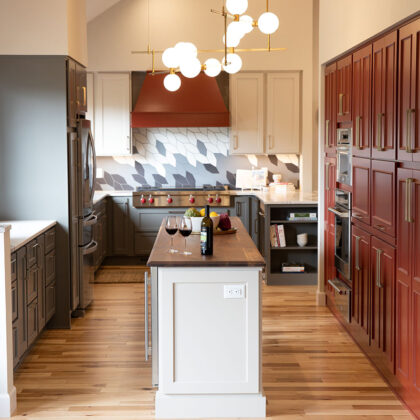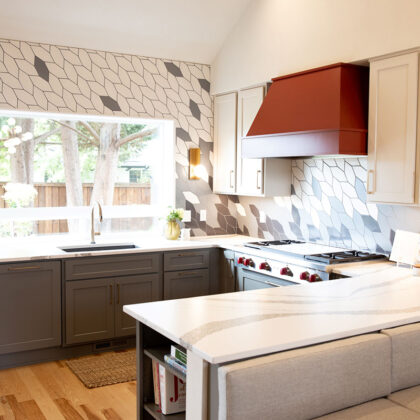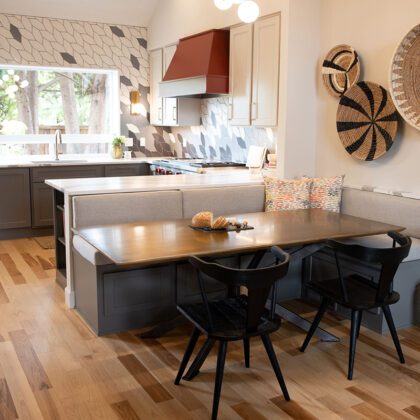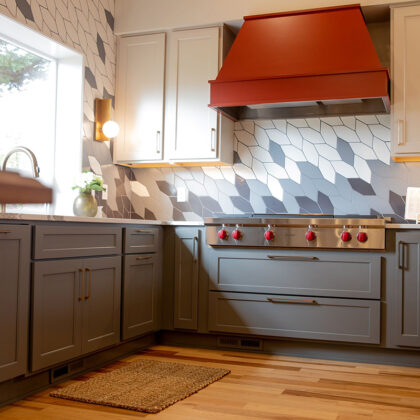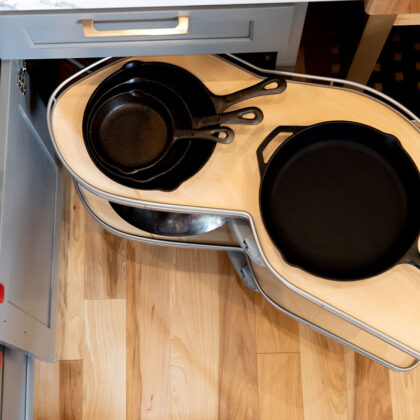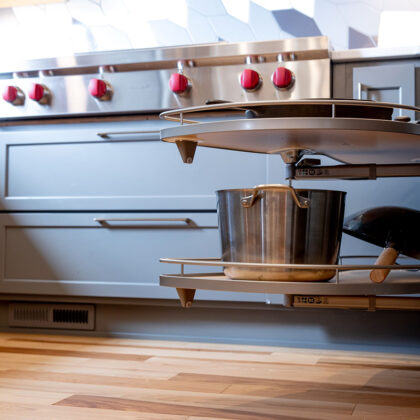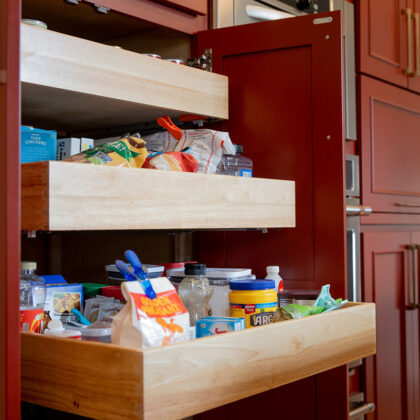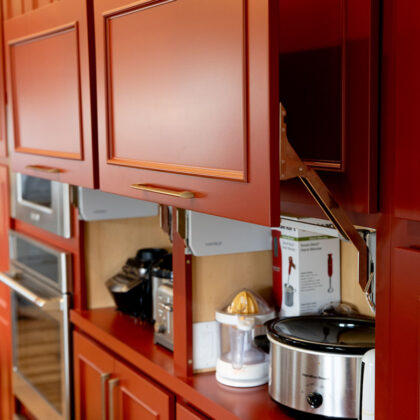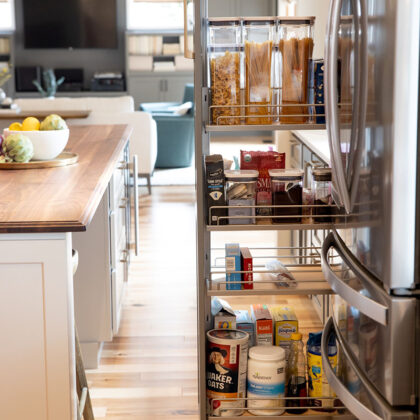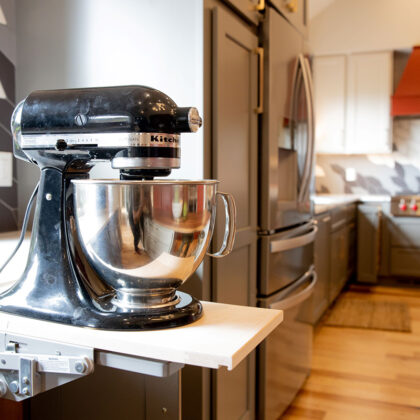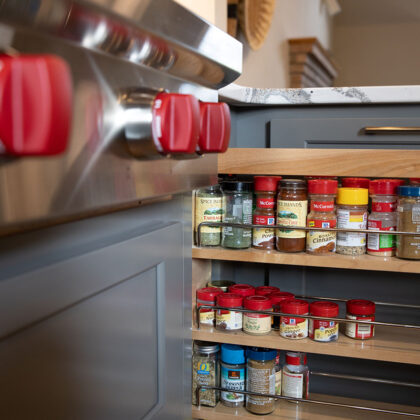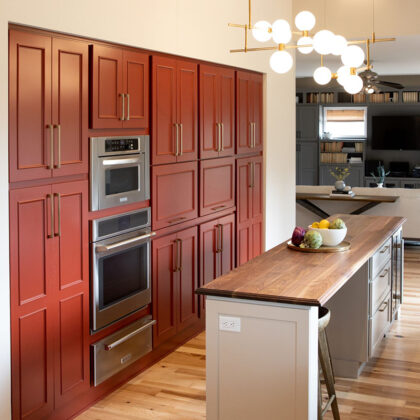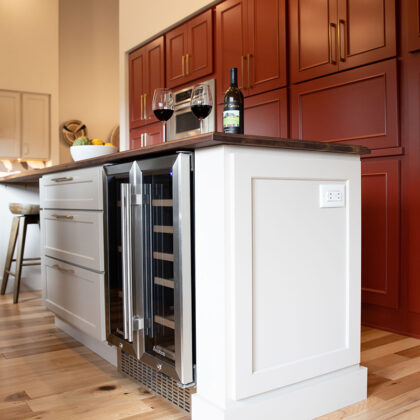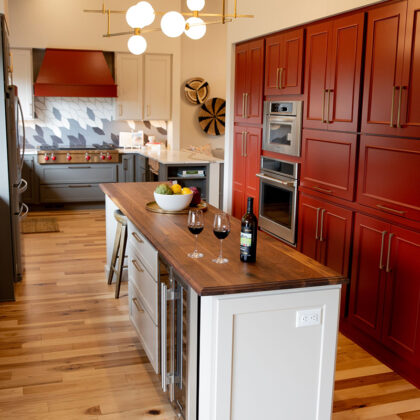 Previous
Designed For Life
The homeowners wanted a larger, modern, more functional kitchen but space was a challenge. Taking broken up, rarely used spaces and creating an open and
functional space was their main goal and Showplace Cabinetry, with its flexible product offering, would help them accomplish the task.
A poorly designed pantry pantry was reclaimed, and a non-loadbearing wall between the kitchen and rarely used formal dining space was removed in order to double the size of the original kitchen. A large island was added to increase counter space and allow additional storage possibilities. It also allows the wife to be in the kitchen, sipping on a glass of wine, while the chef husband cooks for them.
The empty-nesters love that they now have an open kitchen that gives the chef ample working space. Specifically, the owners love the rollout drawers, deluxe susan "kidney bean" cabinet, mixer lift cabinet, and large island. And the mix of materials and colors give the space plenty of character.
Designed by NW Design House in Albany, OR.
Hood and Accent Wall
Paint
ColorSelect "Fireweed" (SW6328)
ID
SH692555.692556.692559.00
Projects You Might Like
Looking for more inspiration? Browse more projects and homes Showplace has been a part of.