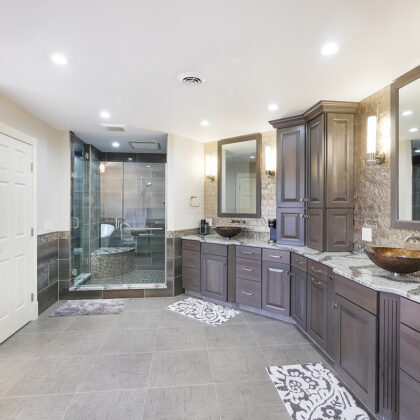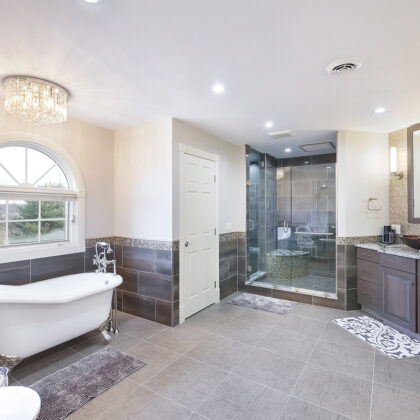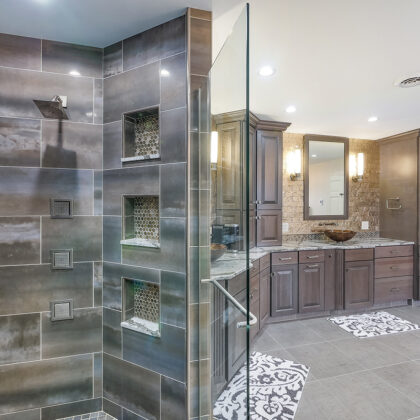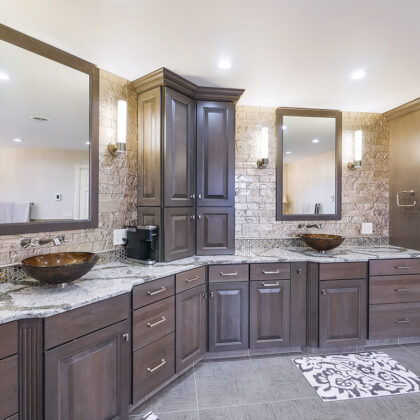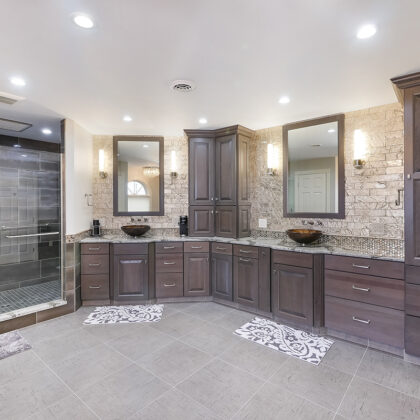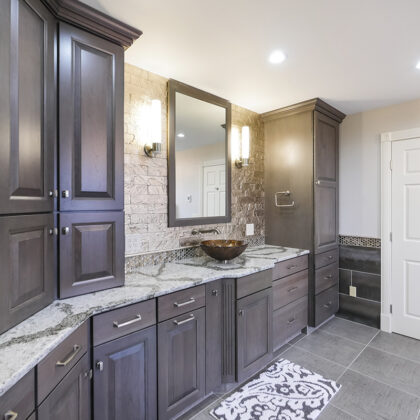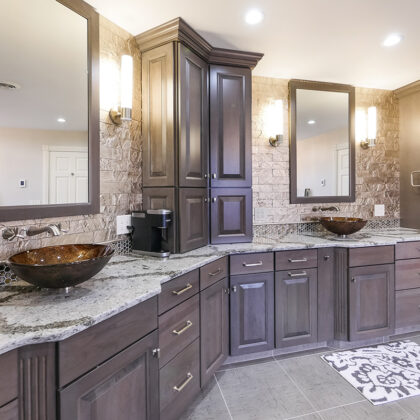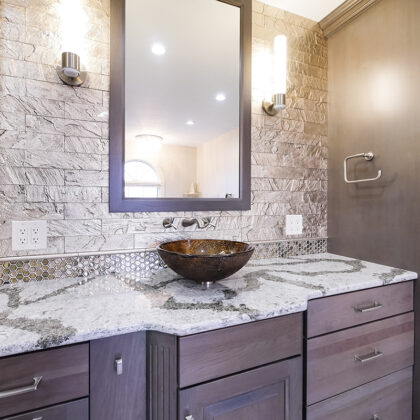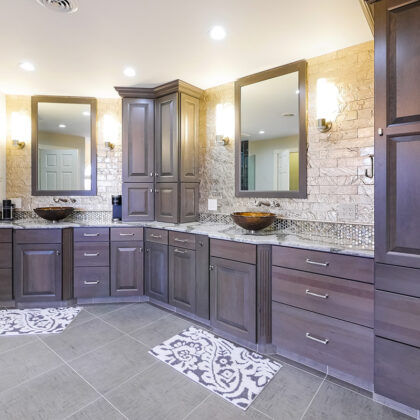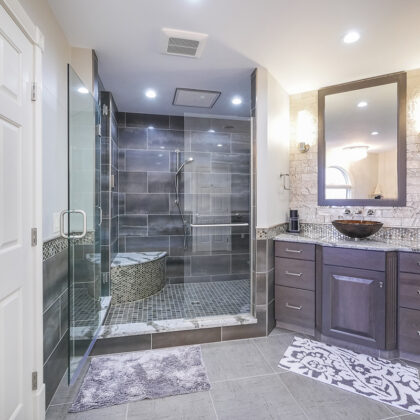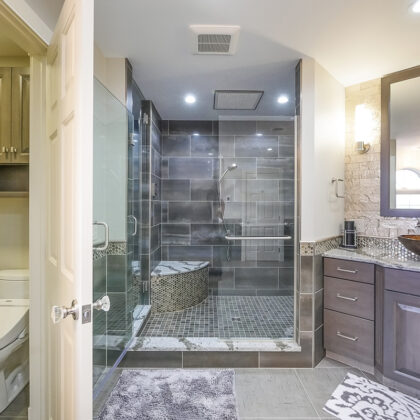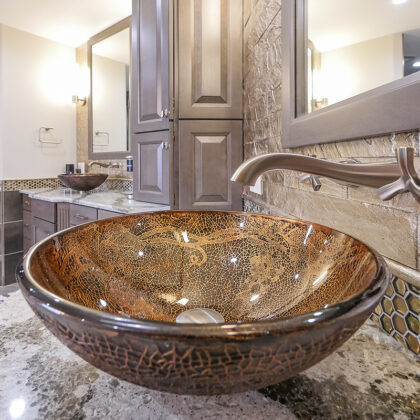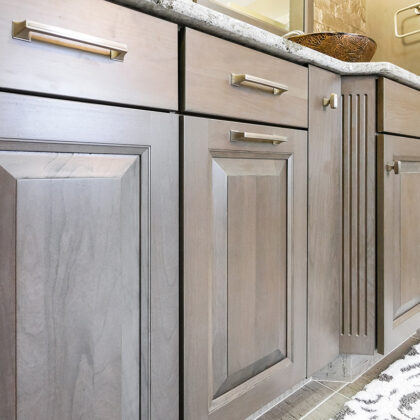 Previous
Grand Master Bath
The homeowners were ready for a change in their master bath. They were looking for an amazing transformation from their 90's bath to something grand and fresh. The new design was able to create a larger his and hers vanity area with increased storage and organization. It is the first thing you see and grabs your attention when you walk into the room. The gray Flagstone stain on the cherry cabinets was complimented by the gold flake tile and the quartz countertops. It is jaw dropping.
The owners love the elegant look of the Showplace Channing 275 door style they are so happy that there is enough cabinet space to include both pull-out makeup and pull-out trash cabinets.
Project completed by Hughes Kitchen & Bath, LLC in Canton, OH.
Projects You Might Like
Looking for more inspiration? Browse more projects and homes Showplace has been a part of.