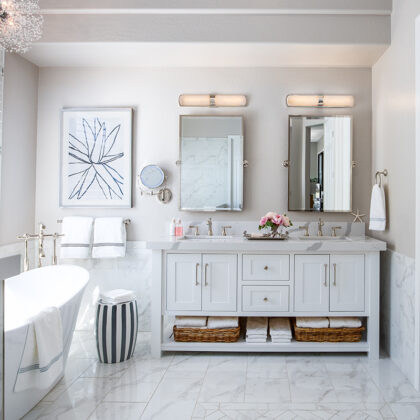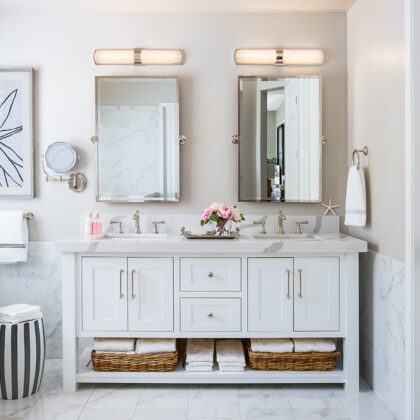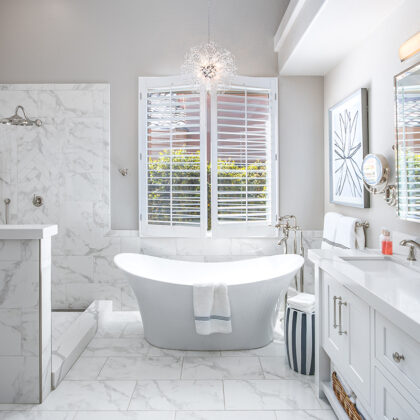 Previous
Great Start to the Day
The rest of the house had already been remodeled. The final transformation was the master bathroom. The homeowners knew that they wanted The Remodeling Firm staff to return to their home to complete the project they had been involved with since the beginning. And Showplace was the right cabinetry brand to accomplish the task.
The owners requested a light, airy space that looked completely different that what they currently had. Using the trendy white paint on a stylish Showplace furniture vanity, the space was transformed into an amazing spot to properly start and end the day.
Designed by The Remodeling Firm, LLC in Scottsdale, AZ.
Bathroom
Projects You Might Like
Looking for more inspiration? Browse more projects and homes Showplace has been a part of.