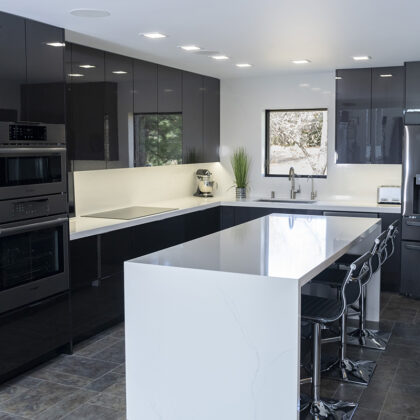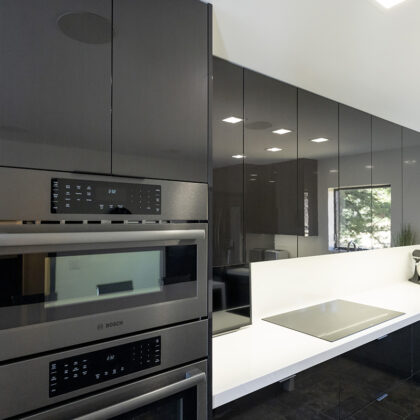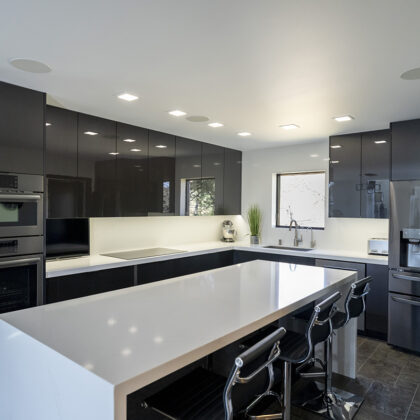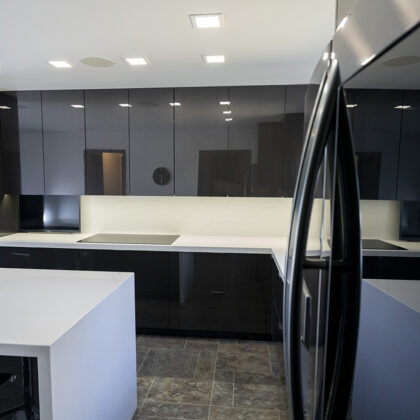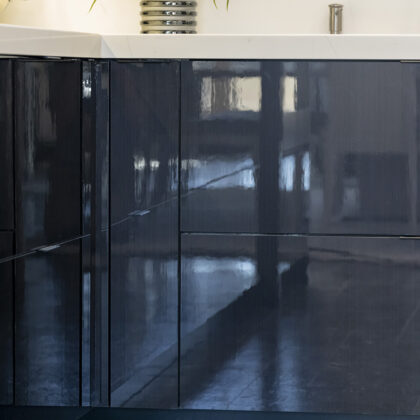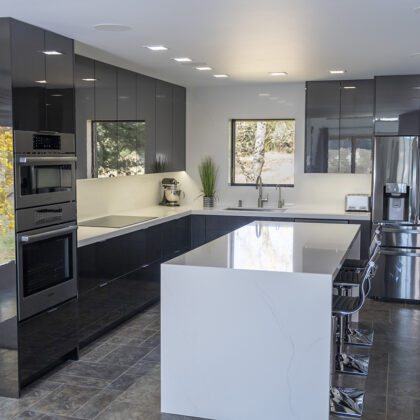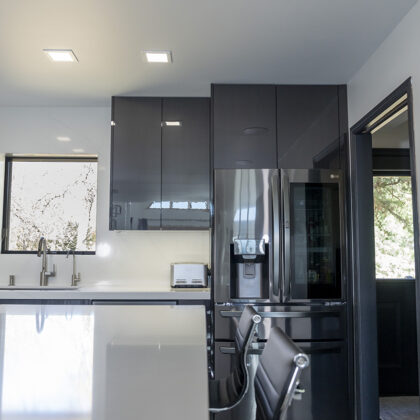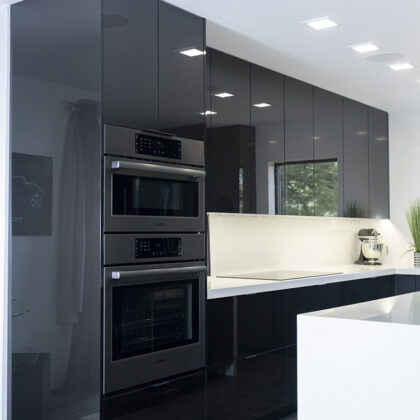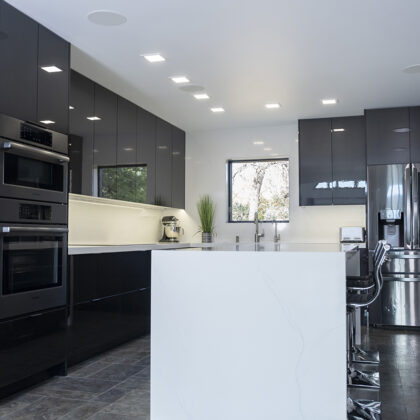 Previous
High Gloss Heaven
This contemporary kitchen is a part of a larger home remodel project in southcentral South Dakota. The homeowner, who is also the owner of the local lumber company and Showplace dealership, wanted to feature a style that was a bit more unique to that area of the country. They wanted a trendy look instead of a traditional or transitional design style.
The sleek Showplace Vienna door style with the high gloss Wired Zinc surface makes this space truly shine. But it's not all about the look, there is plenty of function and storage to make this an epic entertaining space.
Designed and completed by Koenig Lumber in Fairfax, SD.
Kitchen
Surface Type
High Gloss Acrylic Solid
Projects You Might Like
Looking for more inspiration? Browse more projects and homes Showplace has been a part of.