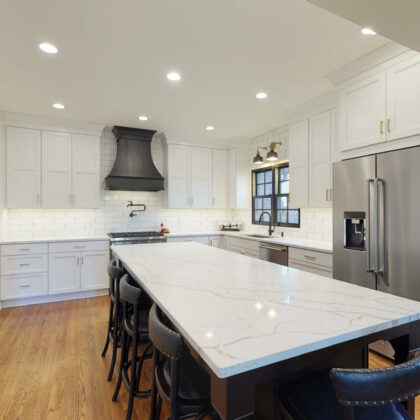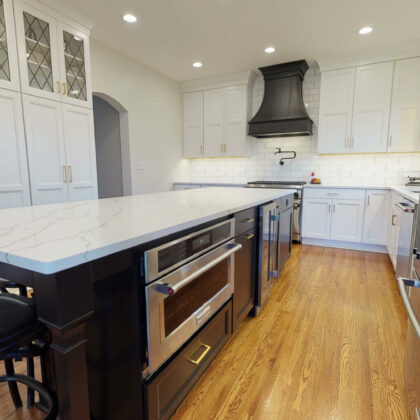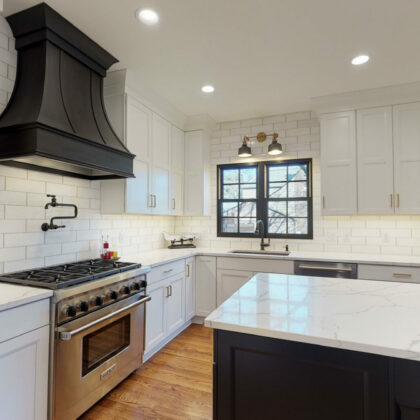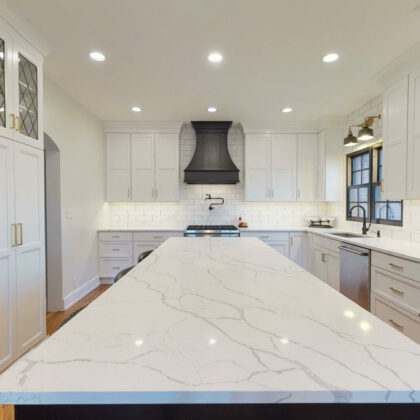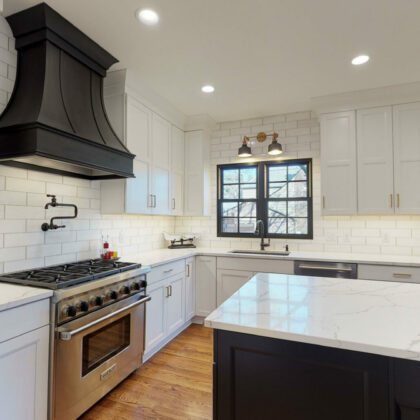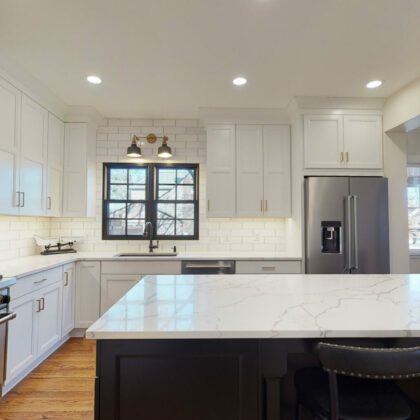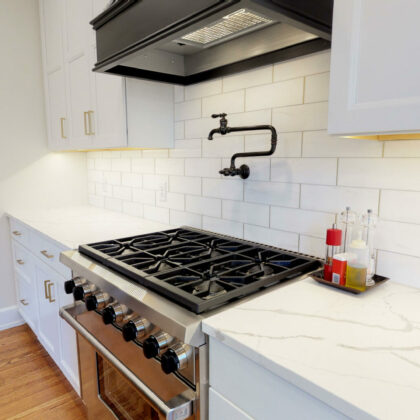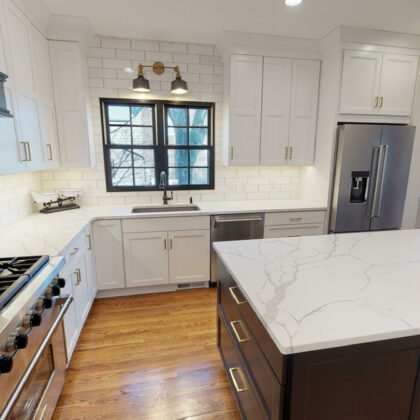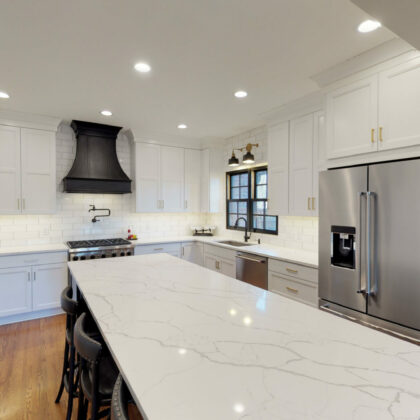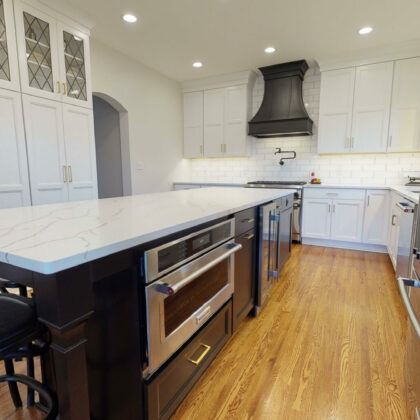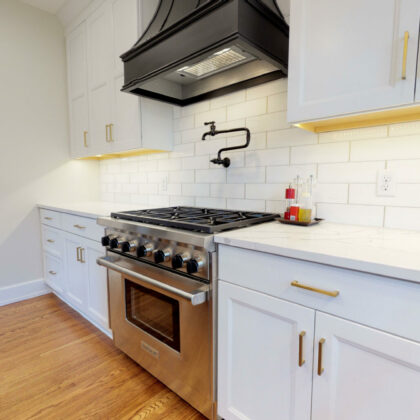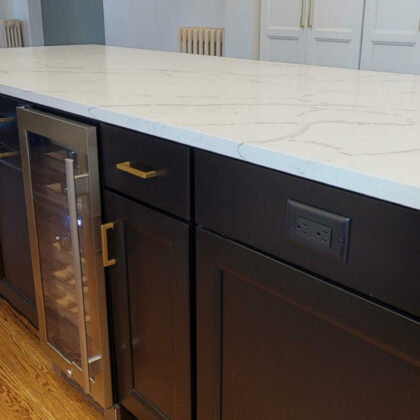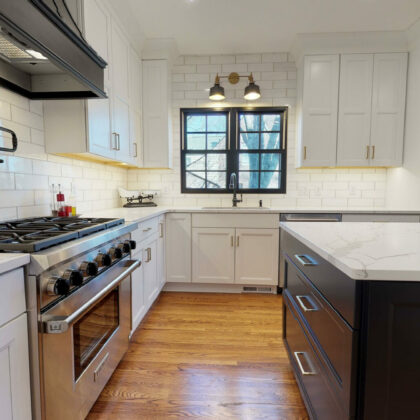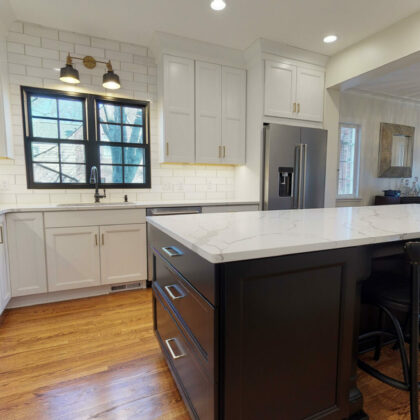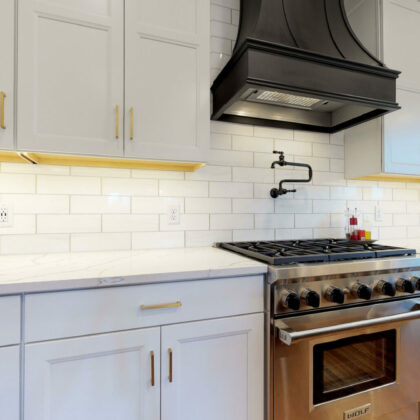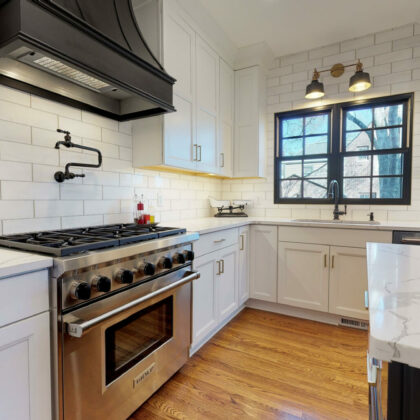 Previous
Historically Elegant
The biggest thing on the minds of these homeowners when they decided to remodel their home was that the space was lacking "pizzazz." They also wanted an updated space, but still fitting in with the original style of the 1935 home. The kitchen layout was not working for their growing family. They really wanted a center island but were told it would not work in the space.
Thankfully, the experts at Lincoln Cabinet were able to accomplish this by removing the wall between the kitchen and dining room. They used shallow storage on one wall instead of standard depth cabinets. Opening things up allowed for more entertaining space and allowed the team to add an island to the center of the room. Adding a full wall of pantry cabinets accommodated the homeowners' need for more functional storage. The Showplace quality, flexibility, and price were the perfect fit for this project.
The homeowners truly love the final product as it works really well for their family and entertaining needs. The island, they never thought they would get, is their favorite part! They love that the remodel fits in with the overall feel and time period of the house. The homeowners' style using black and white contrast, was carried through in the kitchen, making the whole house cohesive in design.
Designed by Lincoln Cabinet in Lincoln, NE.
Projects You Might Like
Looking for more inspiration? Browse more projects and homes Showplace has been a part of.