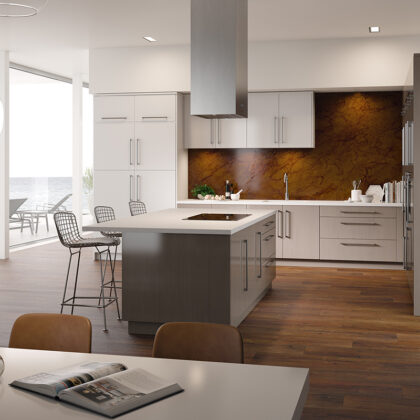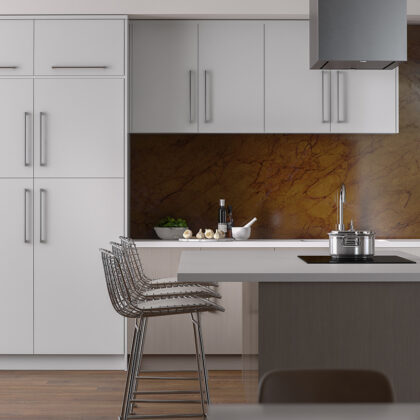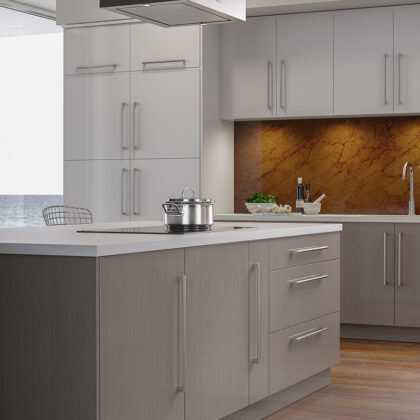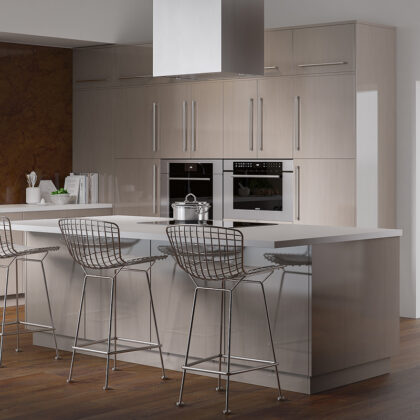 Previous
Love of the Ocean
With the calming sights, sounds and smells of the ocean just steps away, this contemporary ShowplaceEVO kitchen reflects the fresh character of the seacoast. It's clean lines and unadorned character allow this space to be comfortably casual or tastefully refined.
Primary
Surface Type
High Gloss Acrylic Patterns
Surface Color
Wired Mercury
Accent
Surface Type
High Gloss Acrylic Solids
Projects You Might Like
Looking for more inspiration? Browse more projects and homes Showplace has been a part of.