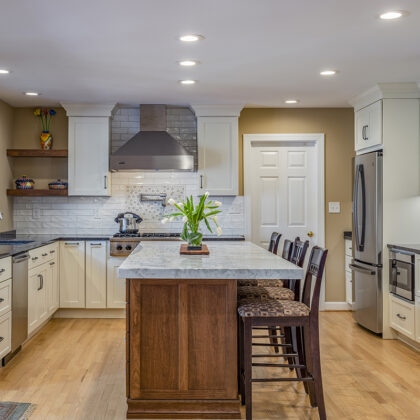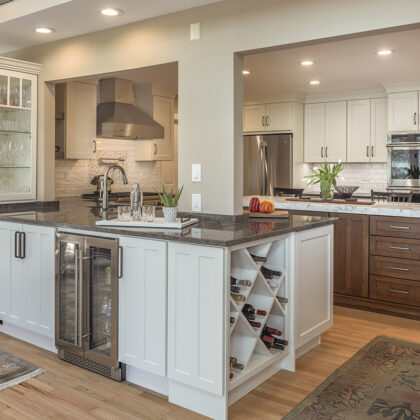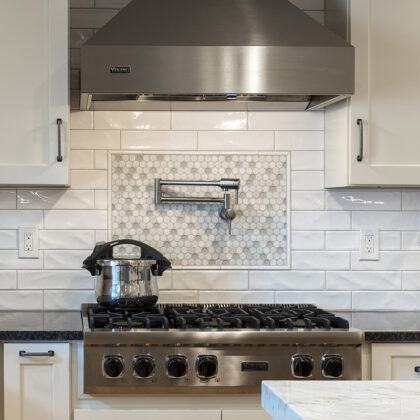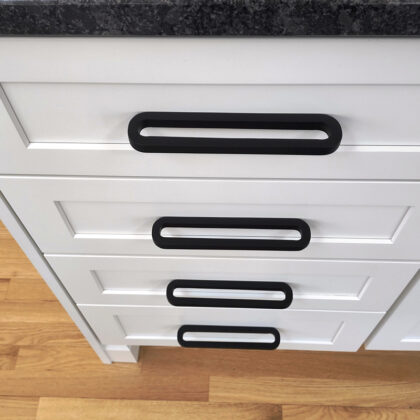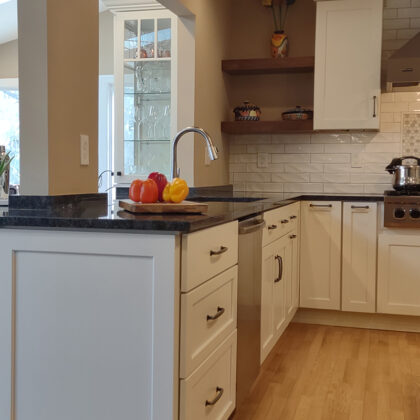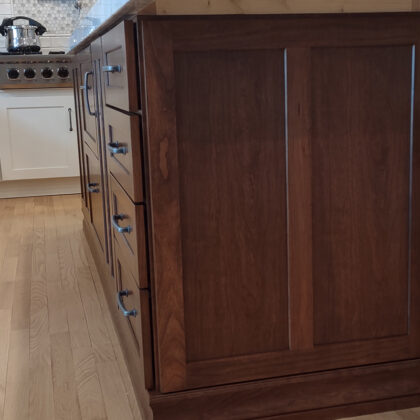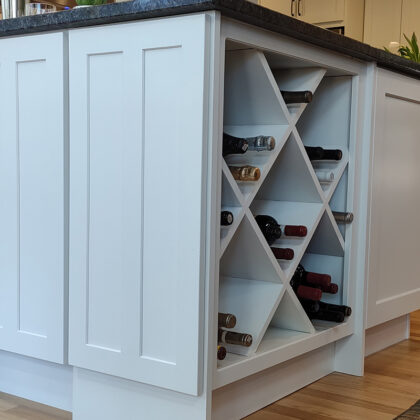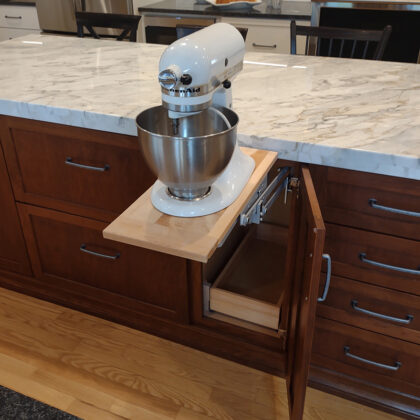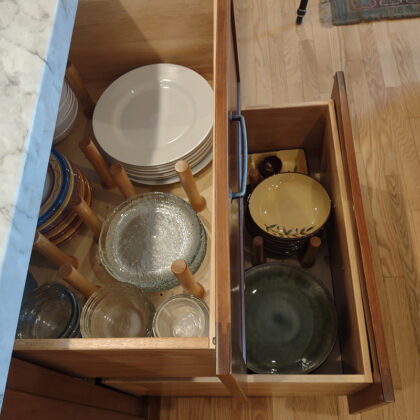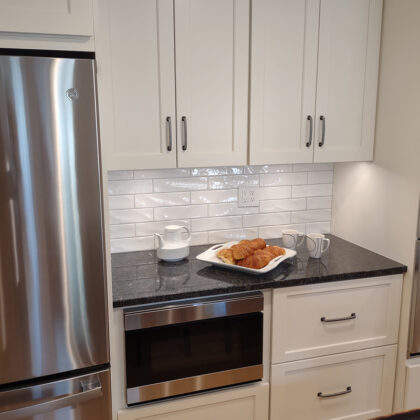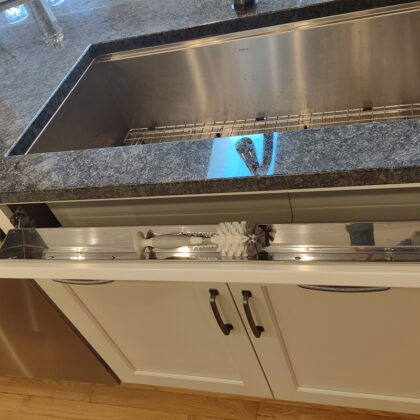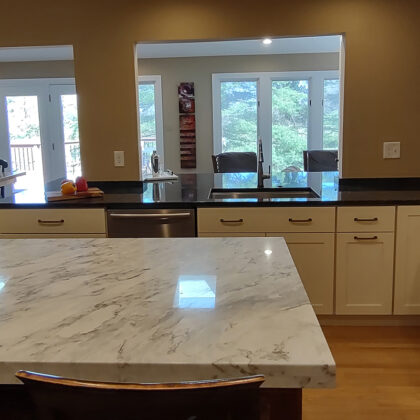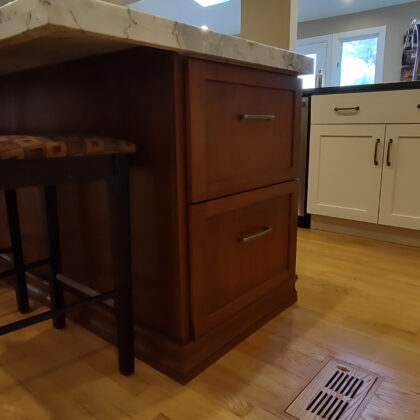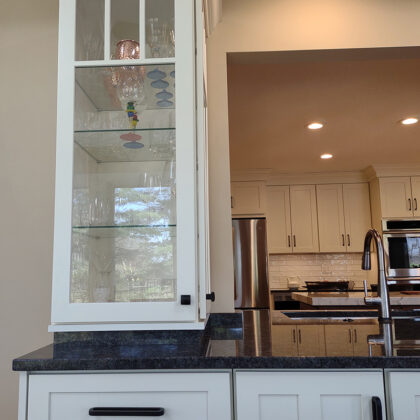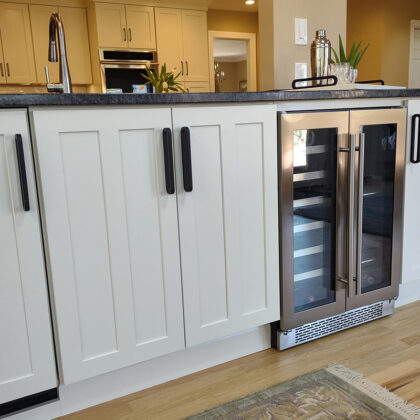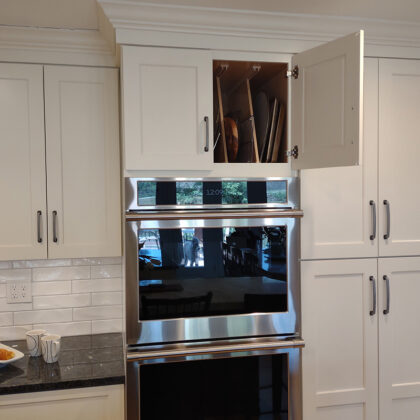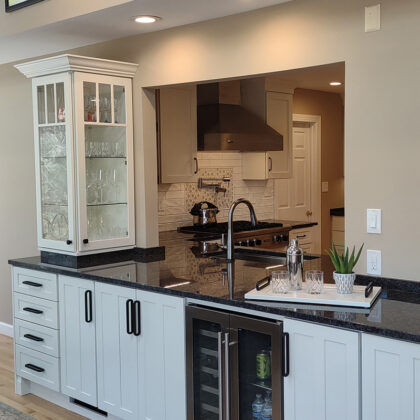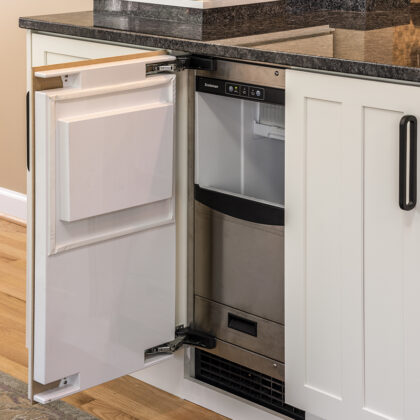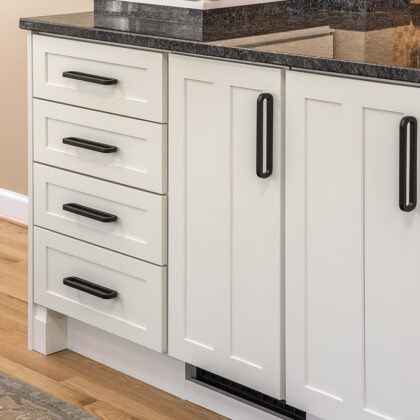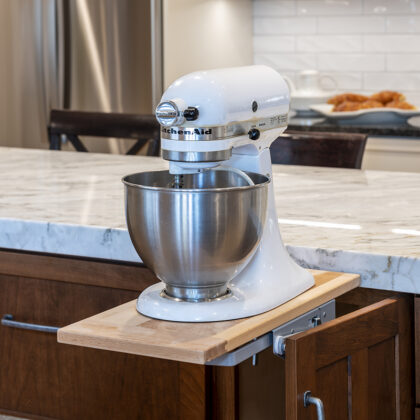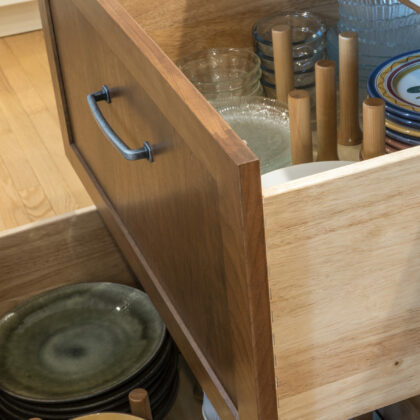 Previous
Modern & Functional
The homeowners' objectives were to replace non-working and outdated appliances and cabinetry, as well as transform the not-so-functional layout into something worthy of entertaining family and guests.
One challenging item on their wish list was to seamlessly add a dry bar off the kitchen. Another request was to include a mix of wood finishes, door styles, and countertop materials in the design. Mixing door styles and finishes came to a happy combination of a dark stained cherry island with Pendleton II doors, which were also used on dry bar but in white paint. Same white paint finish was used on the perimeter cabinets on the Sterling door style.
The design team was thrilled to be able to customize the Showplace cabinetry to serve the design purposes – storage and specialty storage, display cabinetry, wall ovens, microwave drawer, panel-over icemaker, charging station drawer, gas range top, mixer cabinet, custom panels, and more.
The owners loved the entire process of designing and planning for every single detail of their new kitchen, and the end result exceeds their expectations.
Completed by 2690 Design in Baltimore, MD.
Bar
ID
SH675945.675946.675735.675736.00
Projects You Might Like
Looking for more inspiration? Browse more projects and homes Showplace has been a part of.