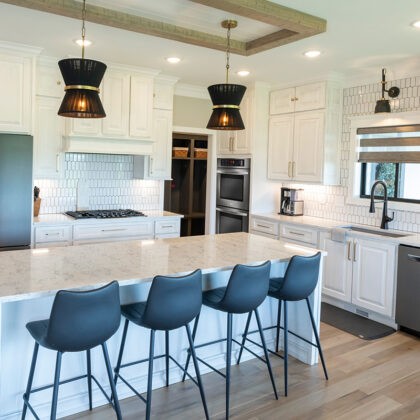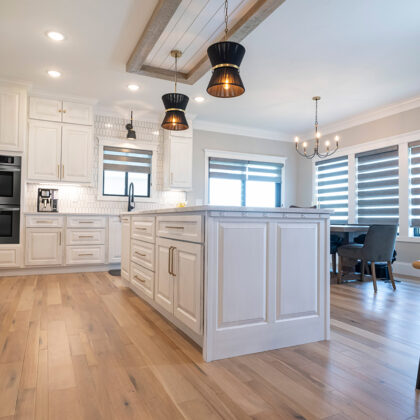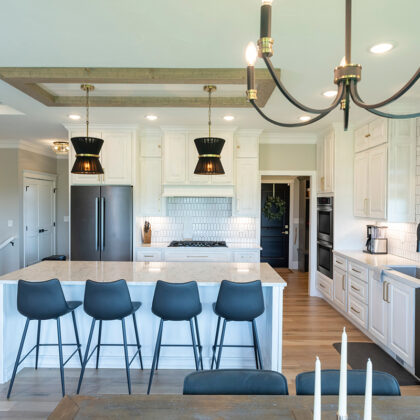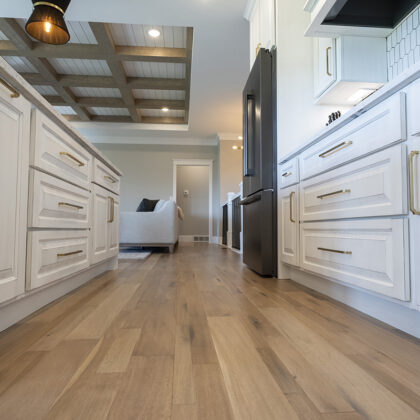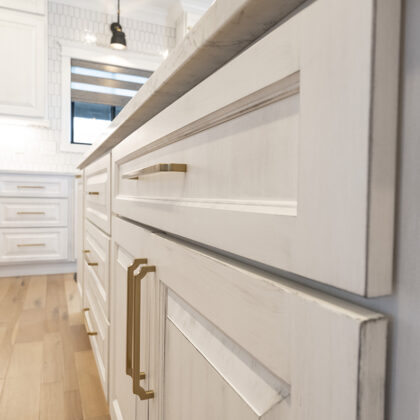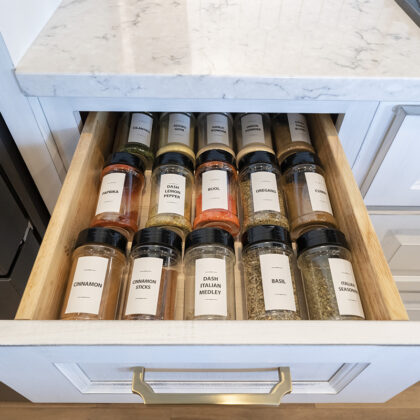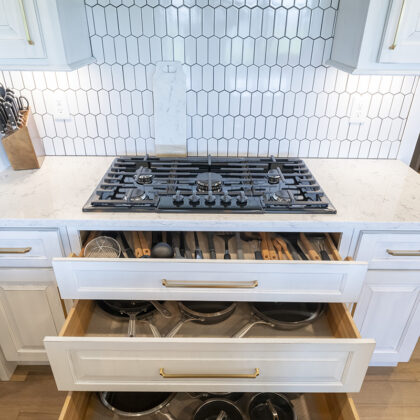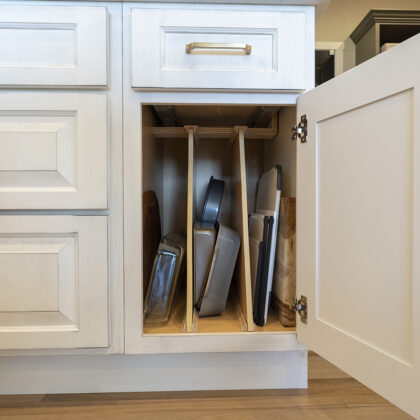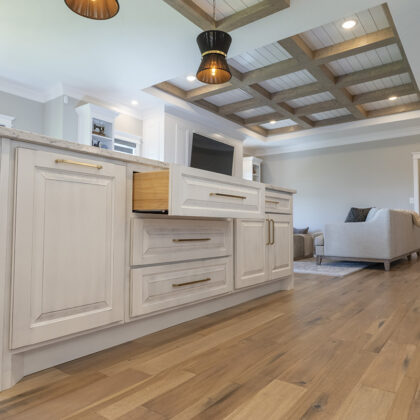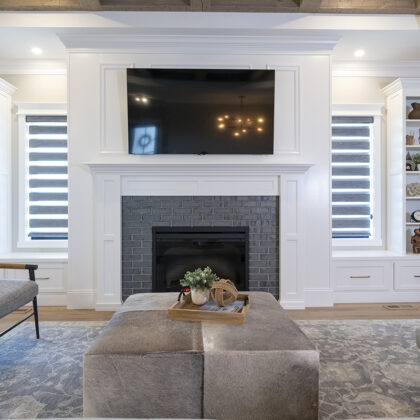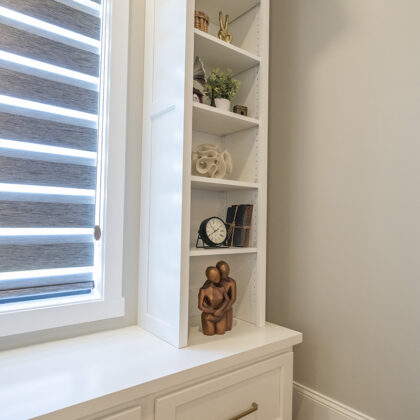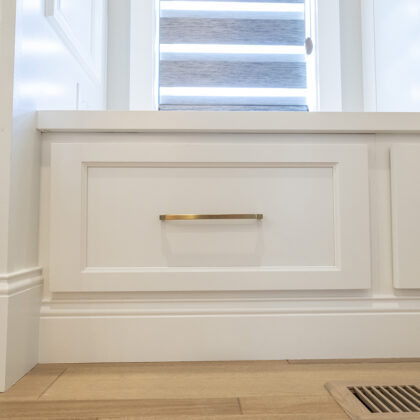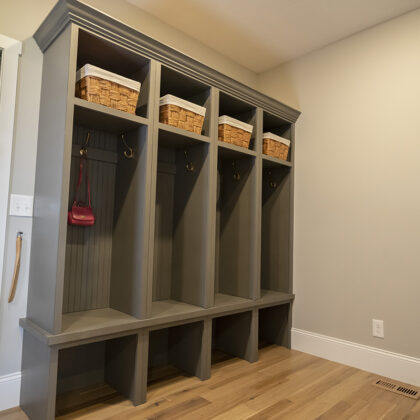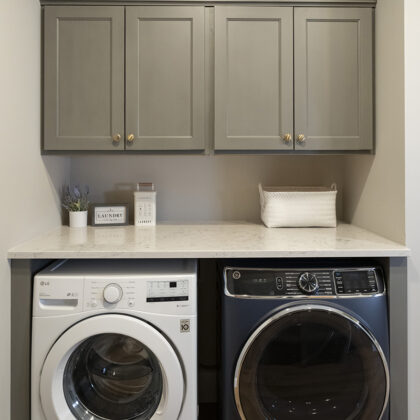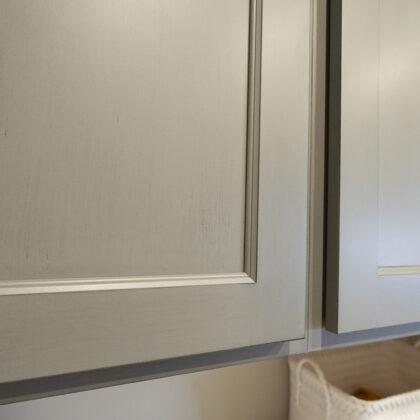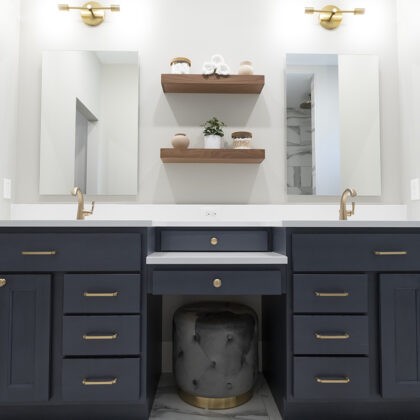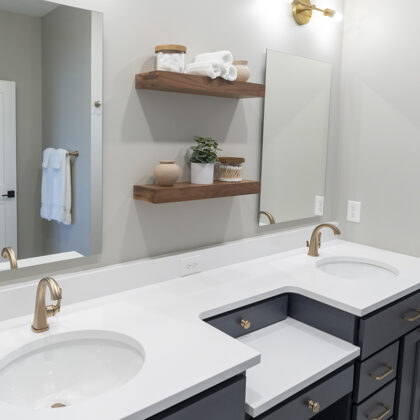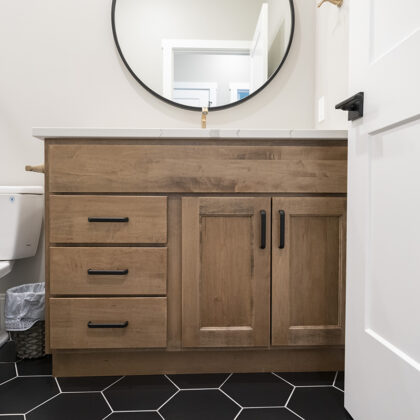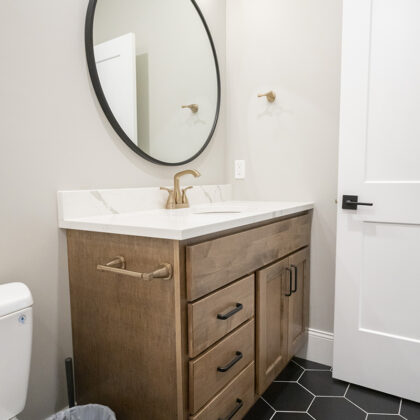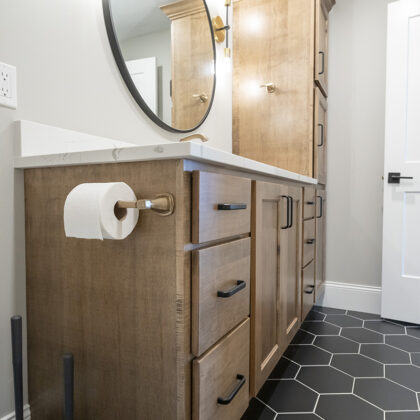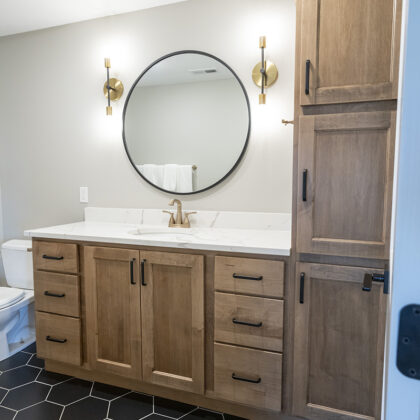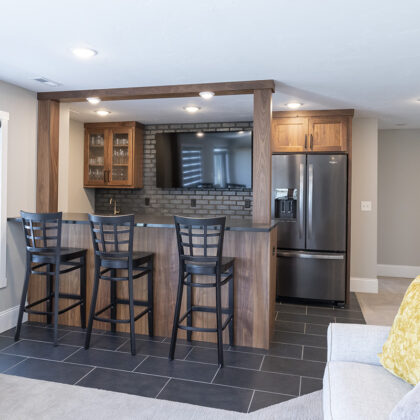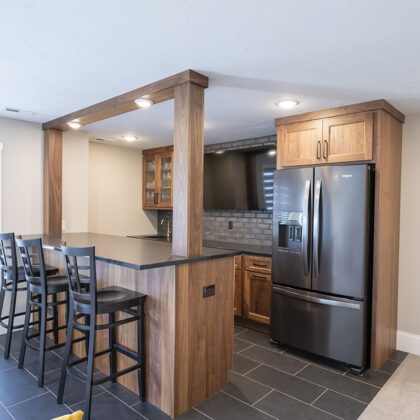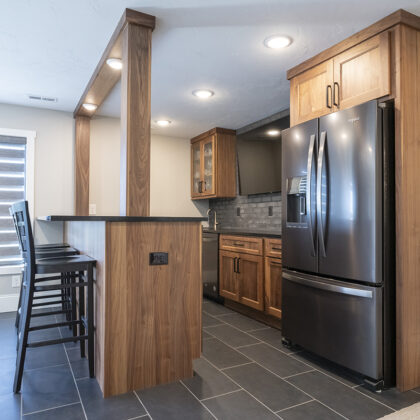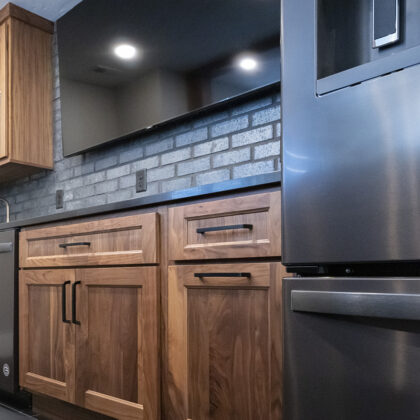 Previous
Ready for More
After the birth of their second child, it was time to build a larger home that fit the needs of this growing family. A scenic view was important to them, so they chose a newly-developed hilly area of the city so their family could enjoy a bit of nature without sacrificing access to all the conveniences of city living.
The owners were very involved in the design of their home, so the design was the result of a more personal touch. They were looking for a kitchen and living space that were clean and bright to compliment all the windows in the open floor plan. Flexible storage and organization options were a must, so they knew they needed to choose Showplace Cabinetry.
To add more character to a clean white kitchen, the homeowners selected the Brushed Vintage specialty finish which will certainly blend in with eventual dings and marks from their active children.
The owners wanted to warm up the rest of the home by choosing a darker paint for the mudroom and stained cabinetry in the bathrooms and the downstairs bar.
This new home is ready for more additions to the family and will allow this active family to enjoy it for many years to come.
Designed by Showplace Cabinetry Design Center in Sioux Falls/Harrisburg, SD.
Kitchen
Specialty Finish
Brushed Vintage with Black Accents
Living Room
Mudroom/ Laundry
Specialty Finish
Brushed Vintage with Black Accents
Master Bath
Special Finish
Brushed Vintage with Black Accents
Other Bathrooms
Home Bar
ID
SH734658.734660.734662.734668.734672.00
Projects You Might Like
Looking for more inspiration? Browse more projects and homes Showplace has been a part of.