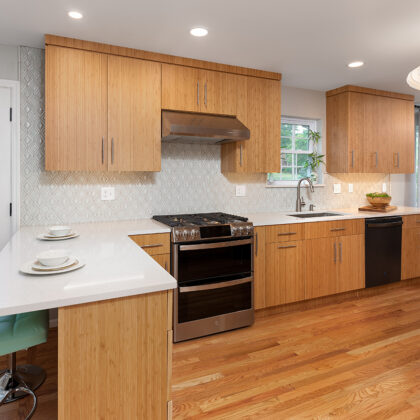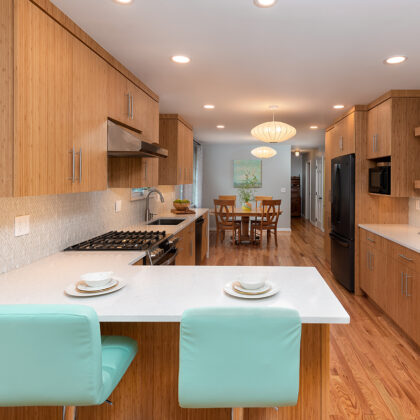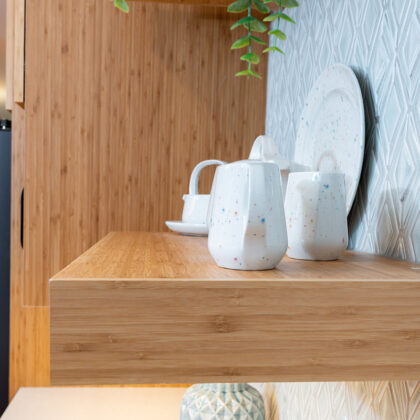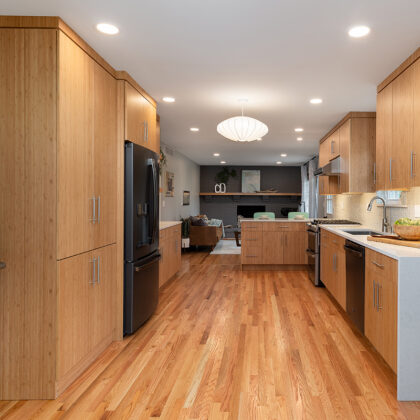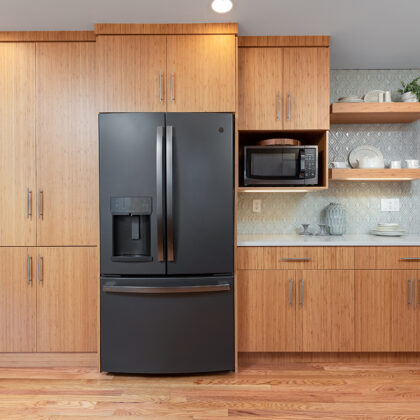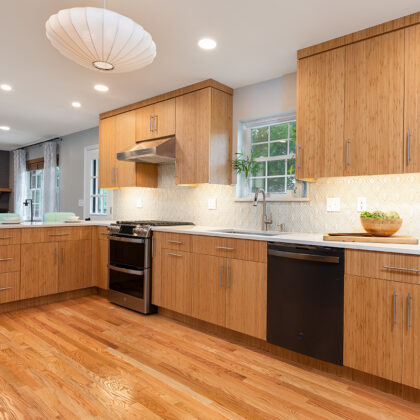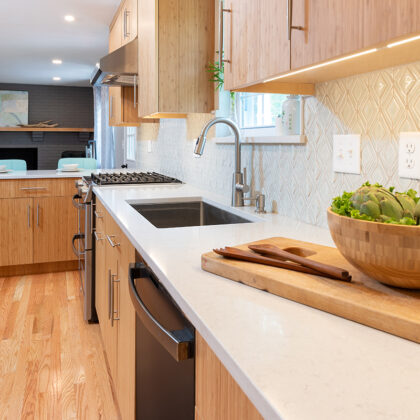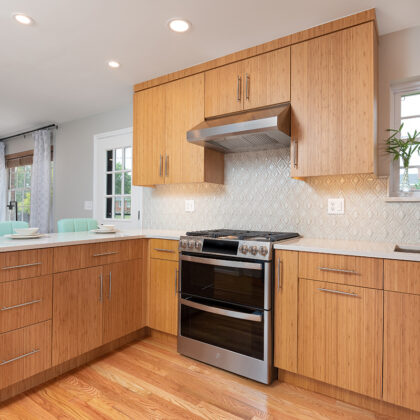 Previous
Sleek, Modern, Mid-Century
The homeowners' objective was to renovate the outdated, cramped kitchen into a mid-century modern kitchen with an open, free-flowing space that connects the dining room and the den. They wanted a kitchen that functions well with increased storage space while still expressing a sense of style and uniqueness.
With the design expertise of DMR Remodeling Inc., and the flexible Showplace Cabinetry brand, the very long and narrow spaces came together beautifully and the homeowners are thrilled that their vision became a reality.
Vertical grain panels are used to cover the base cabinet toe kick space.
Designed by DMR Remodeling Inc. in Park Hills, KY.
Projects You Might Like
Looking for more inspiration? Browse more projects and homes Showplace has been a part of.