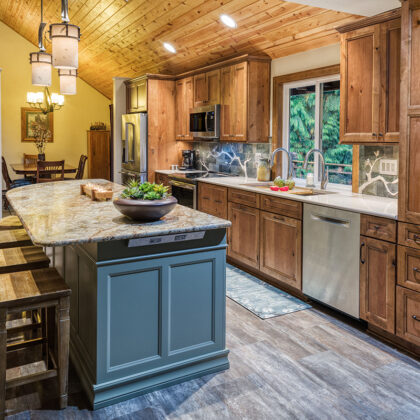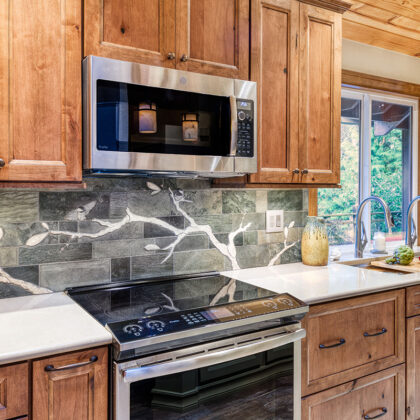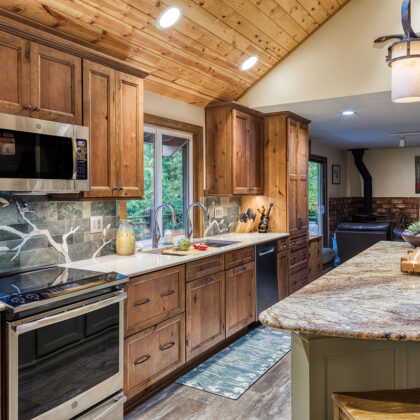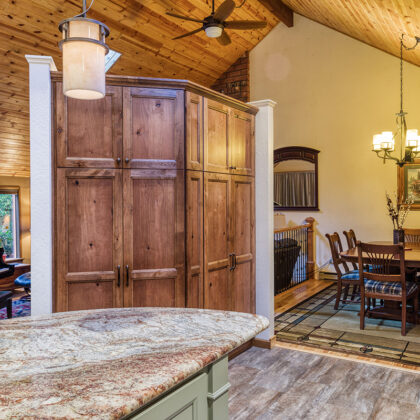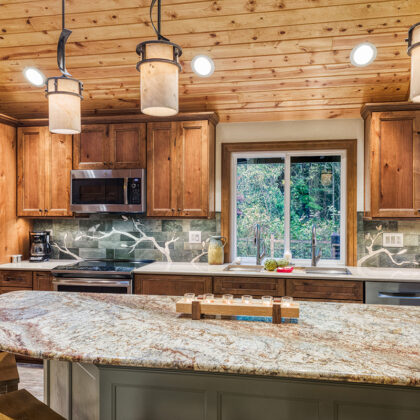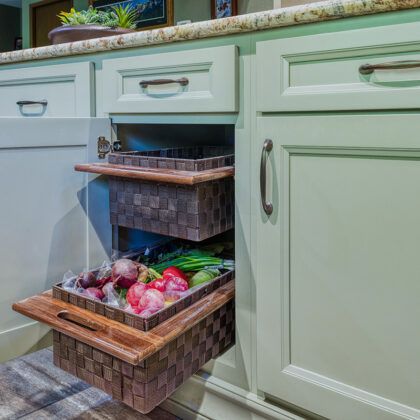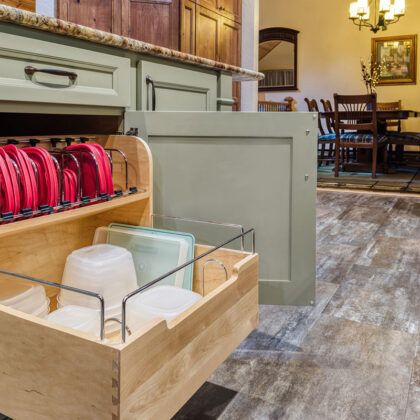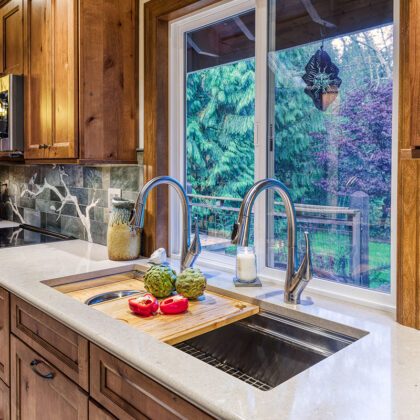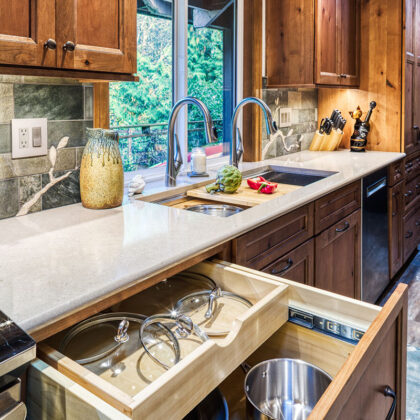 Previous
Surrounded by Nature
The homeowners wanted to enlarge their kitchen with a fresh layout, increasing their counterspace and incorporating an island into the new design. Not only did they want to change the kitchen's functionality, but they also wanted their kitchen to better mimic the mountainous location by incorporating as many natural elements as possible into the design.
The homeowner wanted a backsplash material that kept the integrity of the earthy, outdoorsy character of the home. The homeowner did not want material that looked overly manufactured, but rather something that incorporated elements of nature.
In order to create a design that was both aesthetically pleasing and functional, the designer used several modifications and options that Showplace offers. First, we found a Sherwin-Williams green paint color that the owners loved using Showplace's ColorSelect paint program. Second, a local artisan was used to create a custom mosaic backsplash. Third, a partial wall was used for the installation of two pantry cabinets. This allowed us to maintain some separation between the living room and the kitchen, though with its reduced width and height allow the kitchen to seem much more open.
When the project was completed, the homeowners were beyond happy with their new kitchen. but, most of all their new island. They'd never had an island in their home before and were beyond thrilled that they now had a place to entertain and gather with friends and family.
The Rustic Alder wood species shows off another element of nature in the home. The unique knots in the wood bring visual interest and match the region where their home is located.
Project completed by North Haven Remodeling in Bellingham, WA.
Projects You Might Like
Looking for more inspiration? Browse more projects and homes Showplace has been a part of.