Homeowners often ask us about the cabinet sizes we offer and if we customize our cabinets. Yes! We provide standard sizes and configurations; however, because we are a semi-custom cabinet manufacturer, we can customize the size and look of most cabinets. Read our blog explaining the differences between custom and semi-custom cabinetry.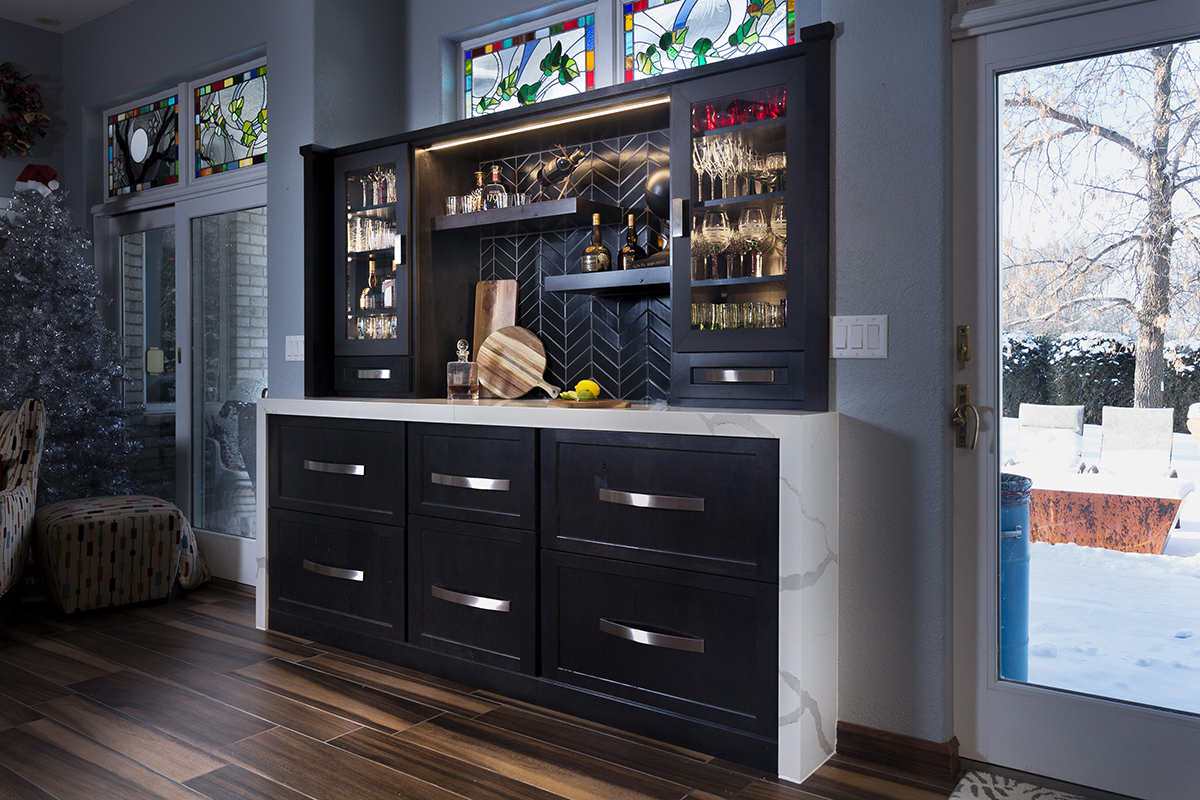 We build standard sizes in 3-inch increments with widths ranging from 9 to 48 inches, and heights of 12 to 66 inches, to keep our product offering simplified. But in most cases we can modify cabinet widths, depths, and heights to fit your needs. But, there are a few exceptions, including cabinets with installed storage and organization accessories.
And, though we offer a wide variety of products, we may not have standard options in everything. That's okay! Work with your dealer to see if we can turn your vision into an actual cabinet!
Here are some ways we can customize your cabinets to fit your style and space.
Width, depth, and height modifications
Custom cabinet configurations to add/remove openings
Add glass doors (but no custom door profiles or construction)
Add decorative door panels on cabinet sides
Toe space sizing
Angled cabinet modifications
Combining multiple cabinets into one piece
Drawer modifications
Custom paint colors (no custom stains)
And much more!
Custom options
These are just a few of the many ways you can customize your Showplace cabinetry to fit your style and needs.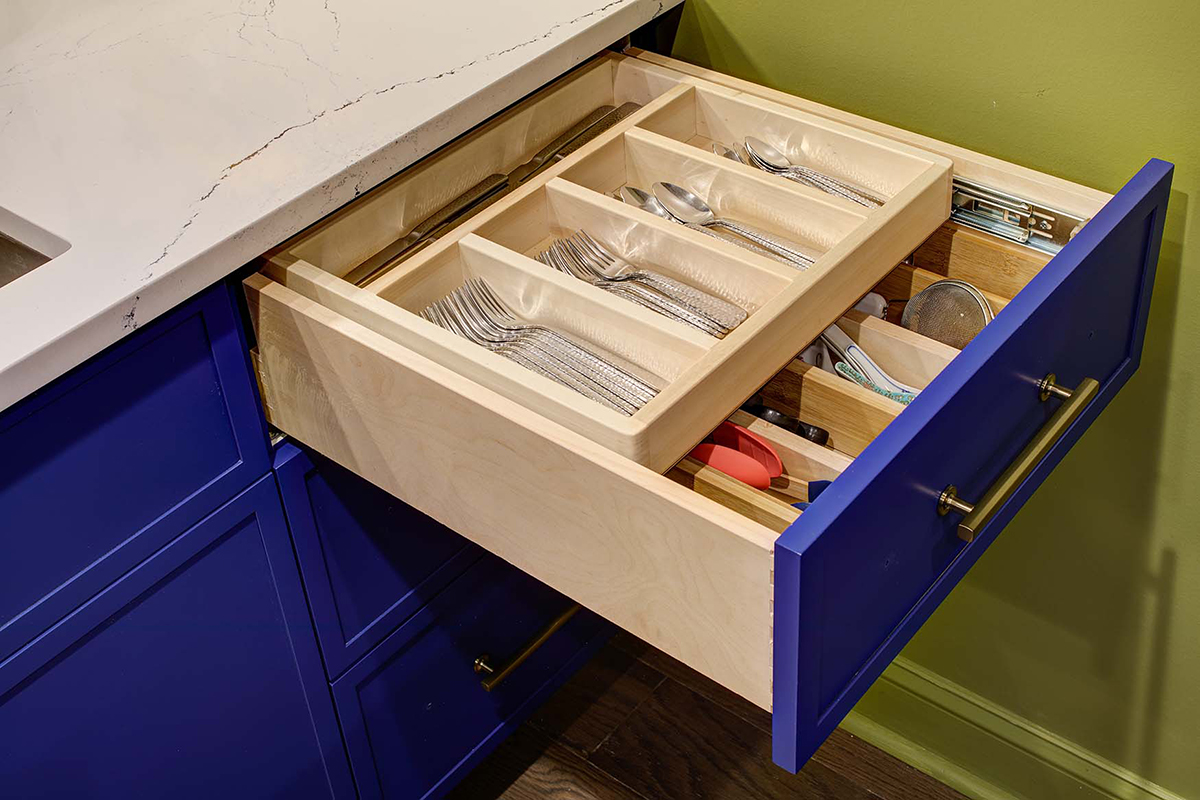 Drawer Modification
Add organization to your drawer with a two-tiered cutlery divider drawer.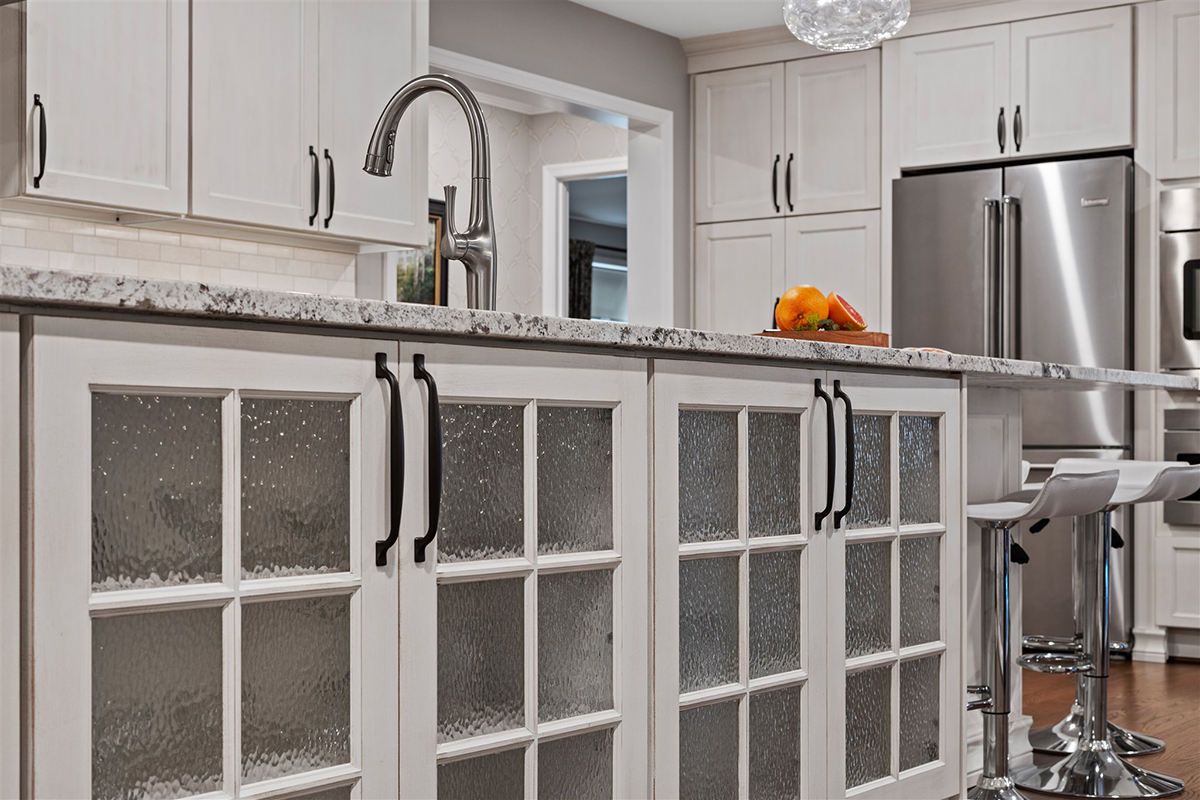 Glass Doors with Mullions
Don't settle for plain doors! Add glass and mullions for pizzazz!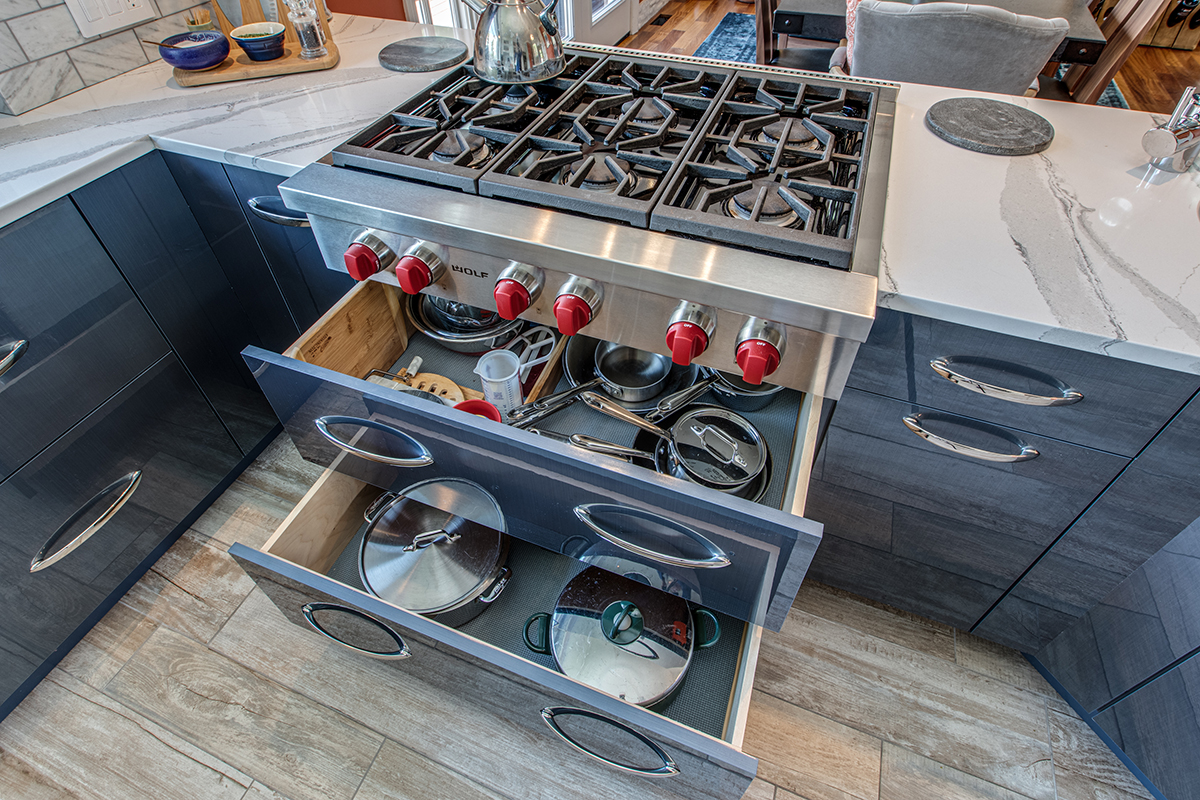 Modify for Appliances
Have a special appliance you can't live without? We can modify our cabinets to fit your appliance and still have functionality.