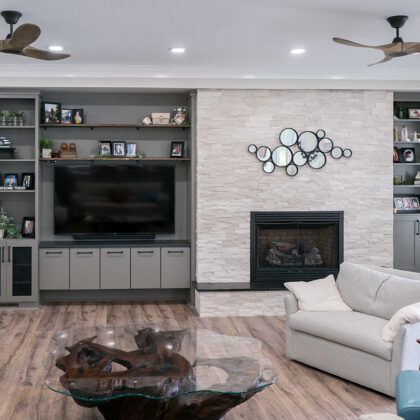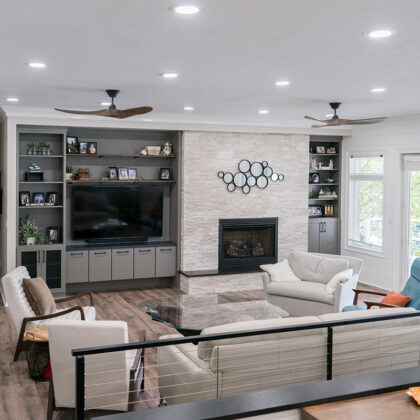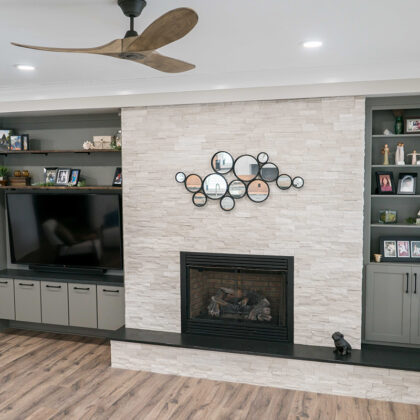 Previous
Entertaining Comfort
It was long past time to remodel. A long living room wall where a fireplace and TV brought a challenge to balance out the two main features while keeping with the industrial farmhouse style of the home. The design team used multiple materials with different textures, shapes, and sheens along with gradation of depth to give the wall dimension. Taking advantage of Showplace's multiple door style options and customization offerings, they were able to achieve the perfect design for the prominent wall.
The homeowners love the Gauntlet Gray paint and the many dimensions of the design. The slab doors with the black hardware centered on the floating storage cabinet below the TV gives the unit a sleek, modern flair.
Project designed by Cornerstone Cabinets & Design, Inc. in Forest, VA.
Projects You Might Like
Looking for more inspiration? Browse more projects and homes Showplace has been a part of.