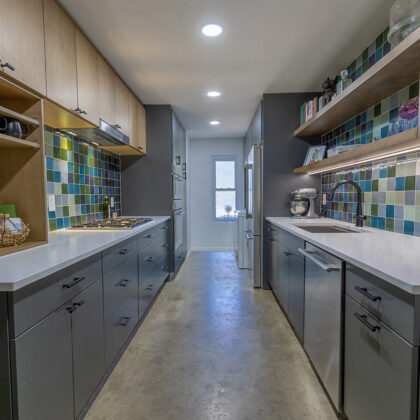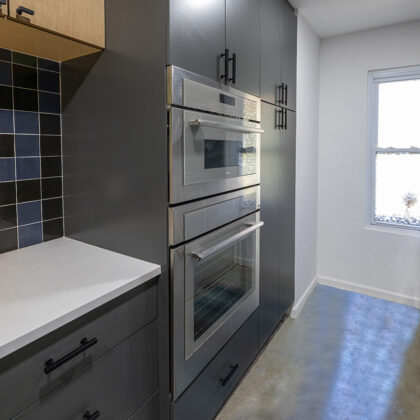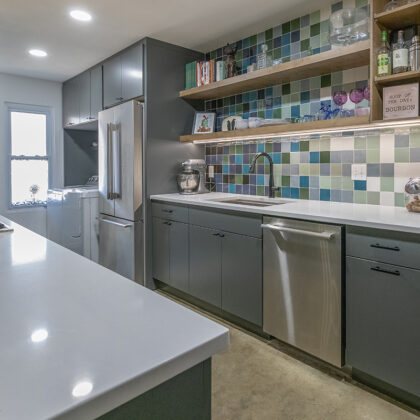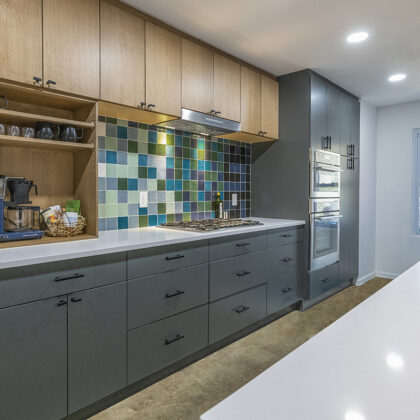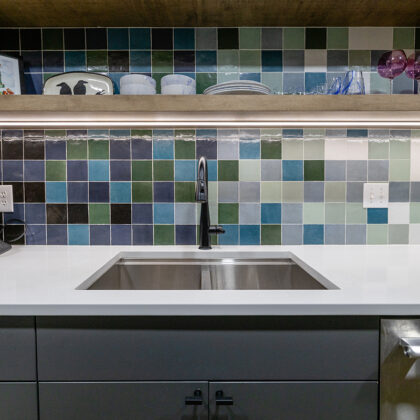 Previous
Little Kitchen, Big Heart
More space. That's what the homeowners needed. The original size of the kitchen was about 75 sq. ft. and next to it was a 55 sq. ft. laundry room with a built-in pantry and water heater. By moving the water heater to the attic and removing all walls that divided these rooms, it opened up the space. Now, the window is able to give natural light to the entire room, making it feel a bit larger than it is. The smaller wall cabinets and floating shelves help make the space less cramped, but still provide plenty of storage.
This small kitchen has a little space for everything – laundry, pantry, built-in ovens, cookbooks, coffee area, 'mini bar' and even a counter space for dog treats. The combination of Cashew stain on maple and Graphite paint with a playful backsplash make it even more unique.
Designed by Kitchen Central LLC in Austin, TX.
Projects You Might Like
Looking for more inspiration? Browse more projects and homes Showplace has been a part of.