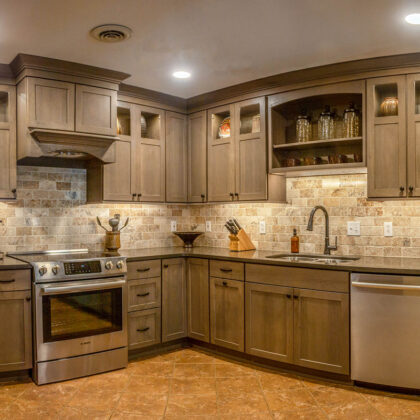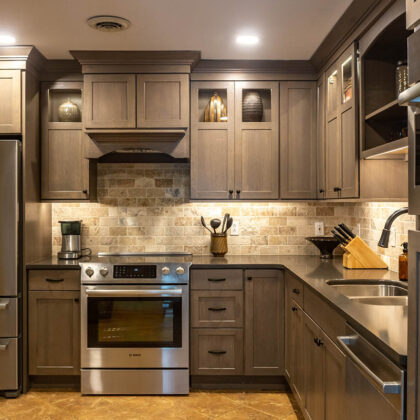 Previous
New Heights
The original cabinetry in this home was starting to show signs of age and the appliances were wearing out. The homeowner wanted a kitchen that reflected his personality. The space was small and there wasn't much opportunity to rearrange the layout, so the only direction to go was up.
Through the flexibility of semi-custom cabinetry by Showplace, the designer was able to build the microwave into the pantry so it did not have to go on the counter or over the range. By removing the bulkhead, 39-inch tall cabinets were possible, providing additional storage across the whole kitchen.
The homeowner loves how all of the colors came together. He wanted a neutral palette for his kitchen and that's what he got. He also loves the glass cabinets and open shelves so he could display some of his personal décor.
Completed by Davis Kitchen and Tile, LLC in Morgantown, WV.
Kitchen
Projects You Might Like
Looking for more inspiration? Browse more projects and homes Showplace has been a part of.